Why Choose Telephonesonline?
Why Choose Telephonesonline?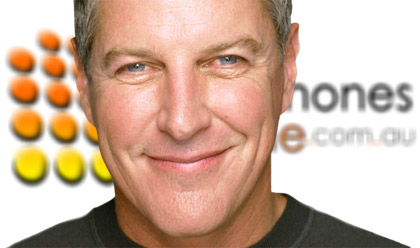 Our clients choose TelephonesOnline Pty Ltd because we're telecommunications experts, so we have the ability to recommend solutions that will provide you with the performance, flexibility and security you need; oversee the implementation of our recommendations; and be there to provide ongoing support.
Reducing costs is a big reason clients enlist us as a resource, because we can negotiate better deals with service providers that include both cost savings and the best terms and conditions…but that's only the tip of the iceberg. TelephonesOnline Pty Ltd clients also benefit from our technical proficiency and emphasis on customer service; we understand price is just one way we're judged - performance is equally important. You can have all this, too, in addition to the knowledge that you'll always have access to your own personal team of telecommunications experts who have your best interest at heart.

9 Points that makes Telephonesonline different:
Answer customer queries - We know people who enquire want to contact a real person over the phone.
Listen to OUR customers - Is there anything more frustrating than telling someone what you want or what your problem is and then discovering that that person hasn't been paying attention and needs to have it explained again? We listen!
Deal with complaints - No one likes hearing complaints however we go the extra mile to assist our customers.
Be helpful - even if there's no immediate profit in it. Why? Because we do care about what customers think of us.
Don't make promises unless you WILL keep them - Reliability is one of the keys to any good relationship, and good customer service is no exception
Quality - We only use the best telephone systems such as Avaya, Commander, NEC, Panasonic and best internet service providers in Australia, We will not compromise on quality
Competitive Pricing - Despite our no compromise policy on quality, this does not mean we are the most expensive, far from it. Our pricing policy is very competitive and provides excellent value for money. Because we take time to match the best package to your individual circumstances it also results in significant cost savings
Ongoing Service - we are not one hit wonders. We see our relationship as long term, and constantly review your changing needs.
Provide true customer service – we don't believe in "One size shoe fit all feet". We recognise customer's individual needs.