Big Button Phone

Big Button Phones
Buy the best phone handset for elderly person online! Phones for Elderly with special needs and daily living should be specific. Some guidelines are the following:
Big Button Phones Including Cordless Big Button
Simple Phones for Seniors
Easy to use Telephones for Seniors
Phones for the elderly
Aged Care Pendant Phones
Phones non-tech savvy older person
Phones for elderly make it easier for seniors to stay in touch with loved ones and conduct routine activities. Elderly phones have features that meet the needs of the elderly and are usually easy to use. Seniors no longer need to shy away from phone conversations. The various models are specifically designed to address the common issues the elderly face when it comes to communicating by phone. From difficulty hearing to trouble dialling due to stiffness in the fingers, low vision or other conditions that often exist with aging.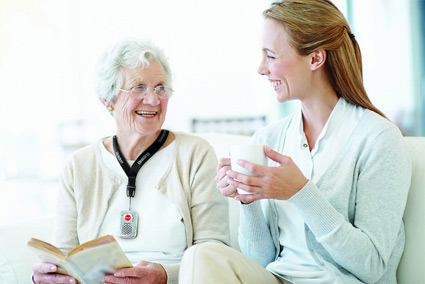 Amplified Phones for Seniors
There are several models of amplified phones for seniors with hearing loss. Some prefer cordless amplified phones because of their portability and others prefer a corded model. The amplification feature makes the incoming sound louder. This helps people with a hearing impairment tocommunicate more effectively by phone.
Today's technology allows the elderly to conduct business as usual with more ease. Making a call can be made simple so you can enjoy phone conversations hassle free. It is advisable to assess your needs and condition to determine which phone model will best suit you particular needs. For some people the best elderly phone may be one designed for people with poor vision; for others it may be a model for those with a hearing impairment or other condition.
Use Pictures to make Calls
There are also models that allow you to use a picture instead of numbers to make calls. Use speed dial and place a picture of family members or friends on the buttons used to call them. This makes placing a call simple and with minimum effort. Select the best picture phone for your needs.
Many of the models are hearing aid compatible, have oversize button keypads, and some have an emergency dial button. There are several to choose from such as a 2 line amplified phone, amplified speakerphone, emergency phone with pendant, models that allow you to dial images and many others.

An easy quote inquiry can be made by calling Australia wide 1300 088 088

For any enquiries, please contact us and one of our friendly and professional staff will be glad to be of assistance.