Employment & Careers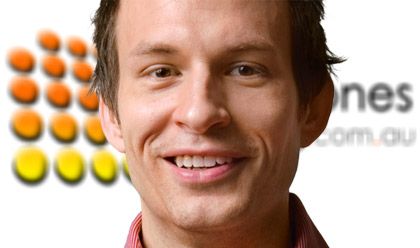 TelephonesOnline is recruiting!
Jobs, Employment & Careers in Telecommunications
TelephonesOnline Pty Ltd is one of Australia's leading communication companies specialising in new and refurbished phone systems, fixed line, data cabling, headsets and much more.
We're constantly recruiting staff due to the growth of our business. We have senior and junior positions available.
We are currently recruiting for:
Sales Junior Position in Melbourne
Data & Fix-Line Cabling
Phone Technicians
Business Development Manager
---
Business Development Manager
Primary Role Responsibilities:
Meet committed Sales target.
Develop sales in both existing and new customers

Key Skills:
Understanding of Telecommunications Industry.
Strong selling skills.
Industry connections.
Requires excellent interpersonal skills - oral, written, presentations.
Ability to interact with business people at all levels from operational to executive levels.
Work independently with minimal supervision.
Be a real 'HUNTER' of new business.
Understand consultative selling approach.
---
Graduate Opportunities

& Jobs Available:

The telecommunications industry is responsible a diverse range of services such as landlines, internet, phone system installation and repairs.

What you need
Sales and Marketing, Data Networking, Telecom Engineering, Business IT Information Systems, Engineering, degrees valued
Ability to work in a highly competitive industry
Willingness to keep skills and knowledge up to date
Willingness to work irregular hours in some cases
---
As a potential employee, before applying there are some things you should know about our work environment:
Having passion for your job is a prerequisite – we firmly believe that life is too short to do things you don't like.
We are constantly growing and there is massive scope for advancement within the company so if you're aiming for the stars we can help you get there.
Clients are not always right, but we actually care what they think and will do everything within our power to make their buying experience a great one.
We don't wear suits in the office.
We're incredibly dynamic and getting bored isn't even an option.
We accept responsibility for our own actions.
If you're still reading then please apply for our current available positions because we'd love to hear from you.
Email:


Post to: 78 Scanlon Drive, Epping VIC 3076
Trading: Monday - Friday
Hours 9am - 6pm EST
Available Jobs, Employment and Careers - Data Cabling Technician Jobs, Phone Technician Career, Telecommunications Jobs Vacancies Available in Melbourne, Sydney, Brisbane, Adelaide. NSW, QLD, VIC. Australia. Employment Careers, Jobs Data Cabling, Phone System Installers, Business Telephone Repairs, Telecommunications Jobs