How to choose the right business phone system?
How to choose the right business phone system?
Business Phone System
There is no shortage of Business Phone System to choose for corporations to consider. And, as communications technologies continue to change at a rapid pace, companies continue to have more and more options available in terms of core systems and add on options.

Business Phone System
While new technologies such as VoIP and IP telephony are being widely adopted by companies from small business to large corporations, many still rely on dated traditional phone systems that are not flexibly and are limited in their ability to integrate new communications platforms such as social media, SMS, and video conferencing.
The truth is that business communications have expanded well beyond the telephone. Now more than over, businesses utilize many different communications platforms for business purposes. Companies that fail to adopt by not implementing a versatile communications system risk losing existing customers and new business by not being able to reach people on their preferred medium.
If you are competing for the business of a potential client and they ask you to set up a video conference through a VoIP interface and you tell them that you don't have these capabilities, but all of your competitors do, it is likely that you will lose that business without even having the opportunity to sell your services.
In this sense, not being up to date with current communications technologies such as IP telephony and VoIP can hurt your company's ability to do business. Therefore, companies need to have an up to date phone system for business that takes into account.
How to choose the right business phone system?
Advantages of VoIP and IP Business Phone System
In addition to having the flexibility to communicate with clients and prospect on their preferred communications platform, there are a number of additional advantages companies will experience from adopting an IP based Business Phone System:
Inter connectivity

Business Phone System makes it easy to connect all company office branches regardless of location. This is accomplished through either your private network or over the internet. The major advantage to this set up is that it eliminates long distance charges between branches within your organization.
Lower cost
Internet based Business Phone Systems are more cost effective in the sense that they not only eliminate much of the long distance fees, but also offer calling at a lower rate than traditional phone providers.
Increased functionality
Internet based phone systems for business are more functional and flexible in the sense that companies will have the ability to implement other online communications such as social media, SMS, and video capabilities.
Remote connections
Employees, regardless if they are working from the office, at home or anywhere in the work can connect to your office phone system for business purposes. All they need is a high speed internet connect and a "soft phone" which is a software application that is installed on a user's computer that allows it to function like a telephone.
Once connected, users can use the connection as if they were in the office and callers will never know that the user is working from home or wherever they are conducting business.
This is an ideal solution for workers that frequently travel and are working remotely on a regular basis. Therefore, there is no need to reconfigure their communications every time they change locations or are out of the office for a few days.
System upgrades and maintenance
System and software upgrades can be performed much easier on internet based phone systems then on traditional systems. Users will not experience and downtime and can perform the upgrades without having to go to the expense of hiring the Phone Company or vendor to manage the upgrades.
Click Here to Get Quote for a Premium Business Telephone System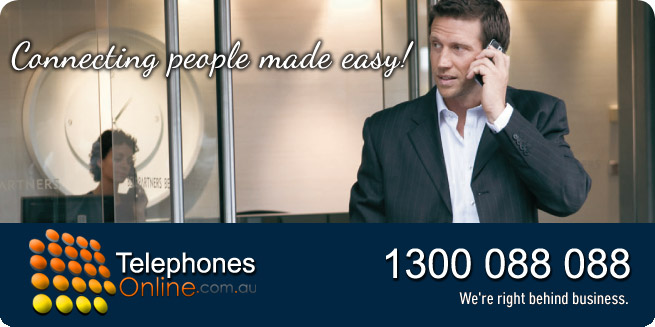 Business Phone System
Some of the Business Phone System options include:
Internet based software applications
Outsourced communication service packages
Traditional telecommunications services
Voice over internet protocol provider
While each of these is a viable option, there is another Business Phone System that companies should consider. This system is hosted PBX IP.
Understanding PBX
The following is how a PBX works:
It is an internet phone system
It is hosted offsite by the service provider.
There is no software to install or hardware to purchase to get the system up and running.
It is ideal for small and medium size businesses
It is offered over the internet and uses VoIP technologies to manage calls
All system updates are completed by the service provider
How PBX IP works
Hosted PBX is simple to use. Here are some of the highlights:
Companies can use either their current phones or phones provided by the hosting company.
Companies have the option to use local or toll free numbers.
Employees are assigned a phone extension in the system.
Business can use PBX as a call center, switchboard or use auto attendant to field incoming calls.
Calls are automatically answered by the system.
Callers are provided with a number of customized options
Once an option is selected, customers are transferred to an agent or option of their choosing
Common Features
In addition to all of the traditional phone services that companies have, there are a number of other great features associated with PBX:
Customized message alerts
Caller identification
Fax mail
Voice mail
Voice to email
Conferencing calling
Voice dialing
How to choose the right business phone system?
Benefits of hosted PBX IP Business Phone System

Business office phone PBX solutions are flexible enough to meet the needs of any style business in any industry. For this reason and because of the many benefits that PBX IP business office phone solutions offer organizations, this communications system option continues to grow in popularity. These benefits include:
Flexibility: Company employees have the ability to work from the office, home, or while on a business trip and still be connected.
Quick implementation: PBX IP Business Phone Systems are easy to implement into any companies current communications system.
The ability to grow at your own pace: Companies have the ability to add services and phone lines conveniently as they expand their business.
Tech support: Around the clock technical support ensure that companies can experience maximum up-time.
Lower overall costs: When it comes to running your, PBX IP Business Phone System is a more cost effective option. There is also reduced costs associated with both maintenance and hardware requirements.
Versatility: PBX IP can be scaled to meet any companies specific business needs and configuration. The phone system can easily grow with our communications needs as they evolve.
Customization: The new technology used in PBX systems sets companies up for growth and the abilities to adapt to new communication techniques to better serve your customers with customizable options and features.
Unified communications integration: Its simplified structure allows businesses to easily integrate unified communications. With options such as text messaging, instant messaging, social media, and email companies can meet their customers on their preferred medium.
Virtual office capabilities: PBX allows businesses to set up a virtual office where companies can connect with anyone around the world, have calls forwarded while traveling, allowing them to do business from any location.
Our free service allows you to get quotes quickly (and with no obligation) by filling out just one simple form.
We offer a range of Business Telephone Systems to suit many comany sizes.