Refurbished Phone System
Refurbished Phone System for Small, Medium & Large Business
We offer a range of Business Refurbished Phone System to suit many company sizes.
Business Refurbished Phone System from brands such as: (Click on the Links Below)
Companies in Australia can SAVE $1000's with Business Refurbished Phone System
We do not make any pretence that the product is new, but aim to ensure our Refurbished Phone System, together with the full 12 month warranty, provide a real alternative to the new Phone we stock.
One of the best ways a small business can look and act like a larger company is to choose the right business phone system. By providing big-business features at an affordable price, small business phone systems are a powerful tool for growing your business.
What quality assurance do you provide?
We test all refurbished phone system equipment prior to install ensuring they are fit for purpose, which means you have the assurance that they are ready to use in your business and all features are fully functional. In fact, we won't even program the system until our certified phone technician has discussed with you your requirements, to ensure all works perfectly.
Does my small business need a PBX phone system?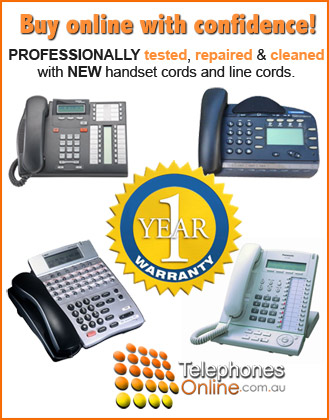 Well it may just do, but that doesn't mean it will break your budget! If you can't justify the expense of a new system right now, refurbished phone systems are the easiest way of getting the features your business needs, without the cost of brand new. Think about it, you probably buy things for yourself second hand on eBay, or at garage sales, the products are in perfect working order and suit your needs. Refurbished phone systems are just like that, in perfect working order with a 12 months warranty. TelephonesOnline.com.au can also work out a payment plan if required, to make that refurbished phone system even more accessible.
We have large supplies of Commander NT telephone system and Commander Connect phone system ready to deploy in your business today.
How much will a refurbished phone system cost?
By purchasing refurbished phone system you can reduce your costs by up to 50% in some cases. Request a quote today from one of our Sales Managers to see the difference.
What features will they have?
Well it all depends on how old the phone system is, if its 4-8 years old, most advanced features such as direct indial, voicemail and conference calls are available and can be installed on a refurbished phone system. The Commander NT phone system or Commander Connect telephone system are ideal for the Small Business or start up, looking to save cash for business growth. These are ideal for most evolving businesses providing the essential phone system features at a lower price.
Talk to our Sales today about your requirements and we can have it installed by the end of the week!
Business Refurbished Phone System
At TelephonesOnline.com.au we provide a full range of Refurbished Phone Systems and cards & accessories for the systems. Our Refurbished Phone System give a discounted alternative to customers, without compromising on the quality and reliability of the equipment we sell.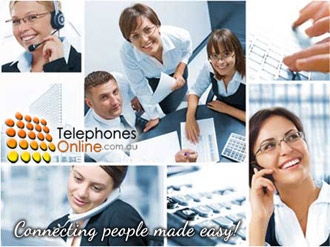 We manage this by refurbishing most of the products we supply ourselves, and the balance is factory reconditioned, usually by the manufacturers. All the products we sell come with full 12 month warranty, the same as if the systems were new.

Our Refurbished Phone System go through a process that includes:
Full testing of all unit features and facilities.
Replacement of line cords, curly cords, and other internal and external components and accessories where necessary.
Quality control. Any product not passing our stringent quality control standard is 'B' graded, not for sale (used for maintenance spares etc). Only products passing our inspection will be allowed onto the shelves for sale on the TelephonesOnline.com.au website.
Simply follow the links above to find your Refurbished Phone model & SAVE!

Refurbished Business Phone System - SAVE $1000s!
Your business communication can be as simple and functional as you desire, we specialise in customising the perfect solution for you! Small, Medium or Large businesses require a Refurbished Phone System that makes communication simple, affordable and reliable. At Telephones Online we understand your needs and take the extra step to customise the simplest options and design a business Phone system to match all your business needs within your budget!
We offer a range of Business Telephone Systems to suit many comany sizes.
Order today for
FAST Delivery Australia Wide

: Melbourne, Sydney, Brisbane, Queensland, Perth, Darwin, Canberra and Adelaide.