BLACK, 16 digit LCD Display, Clock-Timer and Number Dialled Telephone IQ 560E Telephone The IQ 560EB has 6 Year Warranty. Black
BLACK, 16 digit LCD Display, Clock-Timer and Number Dialled Telephone IQ 560E Telephone The IQ 560EB has 6 Year Warranty. Black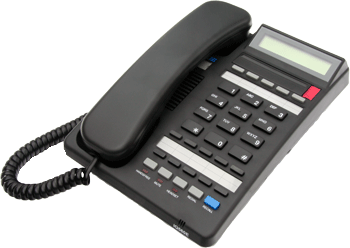 Details
Send to friend
Related
Reviews
BLACK, 16 Digit LCD Display, Clock-Timer and Number Dialled Telephone IQ 560E Telephone The IQ 560EB has 6 Warranty. Black
The Interquartz Model IQ560EB is a high quality commonwealth government-endorsed analogue business phone. Users have the options to choose headset, handset, or speakerphone depending on their preference and convenience. This entire package is consisted of the following:
16 Digit LCD Display
Clock Timer
Number Dialled IQ560E Telephone
Note: The IQ 560EB is under 6-year warranty that you won't have to worry about the product and support.
Features to Take Advantage of fr
This package includes:
Hands-free Speakerphone
Built-in Data Port (for Peripheral Devices)
16 Digit LCD Display, Clock-Timer and Number Dialled
20 Memories (10 of which can be Factory-programmed)
Adjustable Headset Hearing Level with Slider Volume Control
Headset Microphone Level Adjustment
Headset Cable Polarity Switch
Redial and Pause Functions
Built-in Message Waiting and Super Bright LED Ringer Indicator Lamp
Built-in Trainee/Supervisor Double Jacking Mode
Mute Key and Indicator
Ringer Volume and Pitch Controls
Noise-cancelling Headset Microphone
Hearing Aid Compatible
Built-in Headset Support. With this feature, users do not need to use headset amplifiers along with the businesses phone. This considerably helps users to save money when using headset.
Eeprom Memory.Supports definable soft-keys for configurable system or network feature access.
Silent Ringing.Allows ringing to be heard in headset only.
Large In-use Indicator Light.Helps users to identify when the user is on call.
Mid-call Mode Support.This feature helps users to seamlessly change between headset and handset, even during a call.

Give us a call! Dial the Australia wide 1300 088 088 for more information!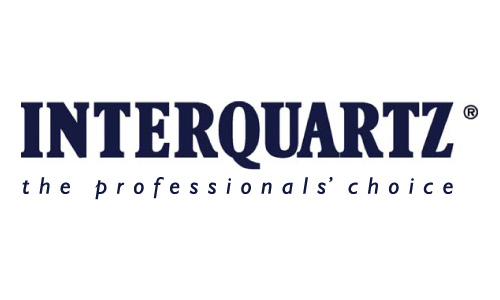 About Interquartz
Interquartz is a company that regards its philosophy at the top of its list of priorities. Its philosophy focuses on providing its market and its loyal customer with high quality communication devices and offering them in the market in affordable prices in order to cater to all types of businesses in the industry. Besides catering to all types of businesses, the company also caters to several types of industries like:
Education Sectors • Hotel and Hospitality Industry • Industrial Businesses and Corporations • Governments Sectors
About TelephonesOnline
An Australia-owne4d and –operated company for more than a decade now, the Telephonesonline Pty Ltd is a first-rate manufacturing company that is famous for putting together packages that could cater exactly to what a specific customer needs. The company makes sure to understand its customer clearly, considering important factors like communication needs and allotted budgets, and in the process be able to come up with a package that could target those specific factors. Because of this effective and customer-focused offers, Telephonesonline has helped a lot of customers in boosting their business operations through outstanding communication system without worrying about paying too much for it.
Telephonesonline offers competitive pricing for all its products and services, in addition to its "no compromise on quality" policy. Besides this, the company also offers an ongoing service where the company inquires on other communication needs that customers may still have. This is to make sure that all of the communication needs of their customers are well-provided.
Want to check out the company? Visit one of its official website at Telephonesonline.com.au now.
Customer Reviews
There have been no reviews for this product.