Commander Nortel Telephone T7100 (BK) NT8B25AAABL - Colour Black (Refurbished)
Commander Nortel Telephone T7100 (BK) NT8B25AAABL - Colour Black (Refurbished)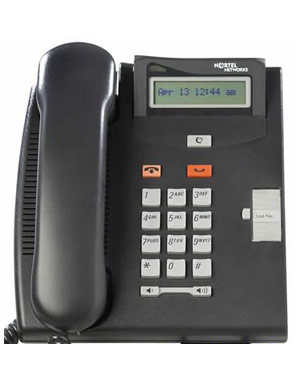 Details
Send to friend
Related
Reviews
Commander Nortel Telephone T7100 (BK) NT8B25AAABL- Colour Black (Refurbished)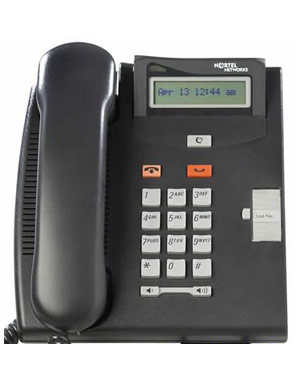 Product Description
Commander Nortel Telephone T7100 Part # NT8B25AAABL
Colour: Charcoal Black
Compatibility: Suitable for Nortel BCM and Commander NT phone Systems
Commander Nortel Telephones REFURBISHED, SECOND-HAND, USED, PRE-OWNED
Call us!!! Pick up your phone and dial the Australia wide 1300 088 088!
What are the benefits of a refurbished business phone?
By purchasing a refurbished phone, you can own a handset for less than if you bought it brand new. If you're on a strict budget, refurbished phones will give you more features, faster technology and more value for your money. Alternatively, if you know exactly what phone you're after, why pay more?
Australian businesses in Sydney, Melbourne, Brisbane, Perth, and Adelaide are always on the lookout for ways they can save money. Fortunately, "saving money" doesn't have to mean going without the crucial telephone equipment your business needs to run smoothly and efficiently. Saving money can include taking steps like making the simple decision to purchase quality refurbished phone equipment.
Simply put, as long as your business has a need for telephones and telephone accessories like digital line cards or analogue line cards, your business can benefit from refurbished phone equipment. These refurbished phones work great for businesses with multiple employees who need multi-line phones, businesses that want to save money, and businesses that genuinely understand the value of refurbished electronics.
How does a business refurbished phone differ to new handsets?
A refurbished business handset may have minor cosmetic flaws to the exterior design. All business refurbished phones are fully inspected, tested and repackaged by qualified engineers so you can be sure that you will receive a fully functional phone. Due to testing, business refurbished phones will arrive to you in a different box to the original.
Is there a warranty for refurbished Commander Nortel Telephones?
Refurbished Commander Nortel Telephone T7100 (BLACK) NT8B25AAABL still comes with the 12 month warranty starting from YOUR day of purchase, so you can have peace of mind. Since our refurbished business phones have identical warranty cover to a brand new business phone. (Commander Nortel Telephone T7100 (BLACK) NT8B25AAABL Refurbished, Second-hand, Used Phone, Pre-Owned Handset.)

About Commander
Considered as one of the front-running telecom companies in the Australian market, Commander offers high quality and efficient phone systems and handsets, besides the supporting services that are also offered. Commander has existed for more than 3 decades, developing and innovating communication products and at the same time, learning and understanding the different core functions that customers are most in need of in any industry they may under be. A lot of these products are used in business setups and improve the operations of many organisations all over the world.
Commander's goal is to help people remain connected in order to improve business operations and enhance team collaboration. The company's products include broadband phones, office phones, data technologies, and broadband technologies. There are other products in the company's extensive portfolio that could be of help to a lot of businesses. And with several centres located all over the country, Commander can further support its customers through excellent customer service.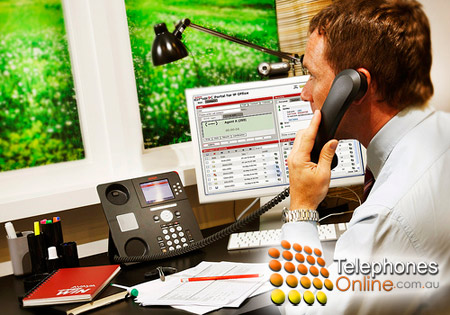 About TelephonesOnline
Telephonesonline is Australia's largest supplier of pre-owned, refurbished, and second-hand phone systems, handsets, and equipment. This is one factor that contributes to the fact that the company can cater to all sizes of businesses. Since its product portfolio for refurbished and second-hand ones is extensive, the company can offer low priced products, solutions, and services. This will help small to mid-sized businesses that have limited budget to still be able to afford these communication products and services without having to compromise their budget.
Telephonesonline offers refurbished products and solutions from the following popular brands:
Alcatel
Avaya
Cisco
Commander
Coral Tadiran Telecom
Ericsson
Fujitsu
Hybrex
LG Aria
NEC
Telephonesonline Pty Ltd does not only offer individual product but create packages made of the best products and solutions ideal for customers' situations. If you want to have your own package created for you, visit the website at Telephonesonline.com.au.

To make a quote inquiry, please call Australia wide 1300 088 088
Order today for FAST Delivery Australia Wide: Melbourne, Sydney, Brisbane, Queensland, Perth, Darwin, Canberra and Adelaide.
Customer Reviews
There have been no reviews for this product.