Commander Advantage M7310n phone, Commander Dolphin grey M7310 handset, suits NT132, NT40 (Refurbished Secondhand Used)
Commander Advantage M7310n phone, Commander Dolphin grey M7310 handset, suits NT132, NT40 (Refurbished Secondhand Used)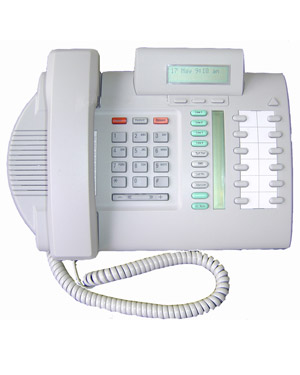 Details
Send to friend
Related
Reviews
Commander Advantage M7310n Phone, Commander Dolphin Grey M7310 Handset, Suits NT132, NT40 (Refurbished, Secondhand, Used)
The Commander Dolphin M7310 Phone is excellent for handling call requirement, even extensive calling needs and tasks.
Model: Commander M7310 Advantage Dolphin Grey
Condition: Refurbished Secondhand Used
Warranty: 12 Months
Compatibility: Suits Commander NT132 and NT40 Phone Systems.
Commander NT132: up to 80 incoming lines and 127 extensions
Commander NT40: up to 16 incoming lines and 24 extensions

TALK TO US!Call Australia wide 1300 088 088.
Commander NT Dolphin M7310N Telephone Features
12 Dual-function Memory Keys with Indicators
Date and Time Display
Display tilts for Easy Viewing
Hands-free One Touch Dialling
Headset Facility
Max of 24 Additional Frequently Used Features or Autodial Numbers
Shift Button
Volume Control
Wall Mountable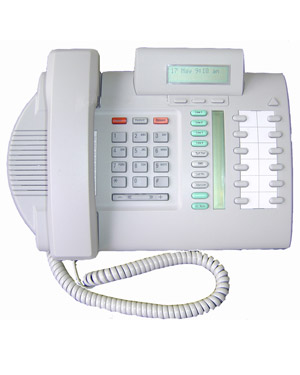 All about Refurbished Business Phones
What are the benefits of a refurbished business phone?
By purchasing a refurbished phone, you can own a handset for less than if you bought it brand new. If you're on a strict budget, refurbished phones will give you more features, faster technology and more value for your money. Alternatively, if you know exactly what phone you're after, why pay more?
Australian businesses in Sydney, Melbourne, Brisbane, Perth, and Adelaide are always on the lookout for ways they can save money. Fortunately, "saving money" doesn't have to mean going without the crucial telephone equipment your business needs to run smoothly and efficiently. Saving money can include taking steps like making the simple decision to purchase quality refurbished phone equipment.
Simply put, as long as your business has a need for telephones and telephone accessories like digital line cards or analogue line cards, your business can benefit from refurbished phone equipment. These refurbished phones work great for businesses with multiple employees who need multi-line phones, businesses that want to save money, and businesses that genuinely understand the value of refurbished electronics.
How does a business refurbished phone differ to new handsets?
A refurbished business handset may have minor cosmetic flaws to the exterior design. All business refurbished phones are fully inspected, tested and repackaged by qualified engineers so you can be sure that you will receive a fully functional phone. Due to testing, business refurbished phones will arrive to you in a different box to the original.
Is there a warranty for refurbished Commander Nortel Telephones?
Refurbished Commander M7310n Phone still comes with the 12 month warranty starting from YOUR day of purchase, so you can have peace of mind. Since our refurbished business phones have identical warranty cover to a brand new business phone.
(Commander Office Telephone Commander M7310n Phone Dolphin Grey Refurbished, Secondhand, Used Phone, Pre-Owned Handset.)

About Commander
Commander is one of the business segments of the M2 Group Ltd. M2 was established in the year 1999 and had its headquarters located in Melbourne, Australia.
Commander is a provider of products and services in the categories:
Communication
Insurance
Utility
Under the communication sector, Commander offers an extensive portfolio of both managed and traditional data and voice equipment, solutions, and services. In 2000, the company was renamed to Commander Australia Limited and listed as ASX: CDR on the Australian Stock Exchange market.
The company makes sure to provide services that are both predictable and of high quality. It is focused on business communications and delivering devices and solutions that are up-to-date in terms of technology and features. For more than 30 years in the industry, it is safe to say that the company is an expert in all forms of communications, capable of providing office phones, and mobile, broadband and data technologies.
About TelephonesOnline
Telephonesonline is a top-notch provider of business communication products, solutions, and services. The company was created more than 2 decades ago to help businesses all over their country establish a smooth and stable communication system for their operations. With a large product portfolio, the company is capable of providing customers will all their telephony requirements.
More than just providing high quality products and solutions, Telephonesonline also makes sure to offer its customers with only the best services and ensure that customers are prioritised. This is evident with how the company respond promptly to customer queries. The company answers customers' questions as quickly as it can in order to help them figure out exactly what they need. After that, the company will guide customers into completing their communication packages that will fit their exact needs.
Telephonesonline can easily be contacted through the company's hotline. In addition to that, customers can also visit its official site at Telephonesonline.com.au.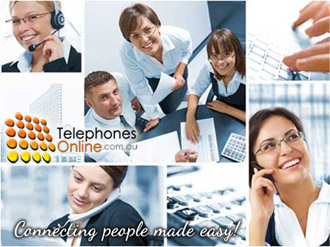 To make a quote inquiry, please call Australia wide 1300 088 088
Order today for FAST Delivery Australia Wide: Melbourne, Sydney, Brisbane, Queensland, Perth, Darwin, Canberra and Adelaide.
Customer Reviews
There have been no reviews for this product.