Phone System Technician
Commercial Phone System Technician
Business Telephone System Technician Service Australia Wide.
Do you need an experienced telephone technician? Been run around in circles by your provider?
At TelephonesOnline, we strive to give you the best and quickest business service, whether its phone system installation or telephone system maintenance, so you can get on with your life. We service all of Melbourne, Brisbane, Sydney, Adelaide, Perth and can arrange business telephone technicians to see you.
We are fully licensed, insured, trained and highly skilled when it comes to your business telephone system needs.
These are just some of the phone technician services we offer: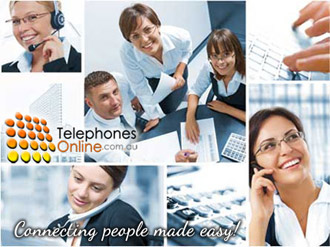 Phone System Installation
Telephone System Service
Business Phone System Maintenance
MDF line jumpering
MDF phone line connections
Telephone systems
CAT5 & CAT6 cabling
Socket repairs
Crackly lines
Telephone wiring
Line faults
ISDN services
New phone points
PSTN lines
If you are tired of waiting for the networks to get your lines connected, or simply need service on your existing cabling or telephone hardware, you can rely on us to help you in a fast and effective manner. We hold ACMA cabling licenses and provide excellent customer service.
When you book with us, we can arrange a date and time that would suit you best. We are always on time and our prices are hard to beat. If you would like us to assist you with your business telephone system requirements, please call us today. We look forward to hearing from you!
Here are some problems a Phone System Technician can fixed on spot on:
The phone is dead. To ensure that your line was not disconnected, check other phone lines in your company to know if your company line is down. This can be caused by wiring failures. You can call a technician to inspect it thoroughly. In case this is a major defect you must be calling the phone provider.
You can hear some interference. Interference usually occurs when your phone line is grounded. This issue can be easily repaired by the technician. If this problem is not fixed immediately it can cause more damage in the device.
Your phone number cannot be contacted. This is because of a broken mic caused by improper use or the phone fell accidentally.
Knowing these problems can help you have an idea when to call a phone technician to assist you. You can also maintain a great device for communication.
Choose your Phone Technician carefully
One major shopping centre in Sydney has banned access by private contractors to its telecommunication distribution frames due to many inexperienced Phone Technicians and electricians disconnecting the wrong phone lines to some of its most valued corporate tenants.
This is because businesses had previously sub contracted an inexperienced Phone Technician or electrician to connect their phone lines and in the process accidentally disconnected other tenants phone lines, such as banks for example!
Minimum 12 Months experience to become a 'Fully Licensed' Phone Technician or electrician can have serious implications for the unsuspecting person or business.
Unlike electrical companies, TelephonesOnline only specialise in telecommunications. We will never send out an inexperienced Phone Technician to your premises!
If you are looking for an experienced Phone Technician, look no further.
Each Phone Technician employed at TelephonesOnline.com.au is Fully Licensed with the Australian Communication and Media Authority (ACMA) but we believe more important than that, they are also Telstra Accredited.
Other companies and phone technicians claim that they are Telstra accredited but do not have the genuine certification. Ask to see their Telstra authentic Telstra accredited certificate!
Our phone technicians are highly skilled, communication specialists having worked on countless complex business faults and telecommunication equipment around Melbourne, Brisbane, Sydney, Adelaide, Perth and other cities.
Their extensive knowledge will ensure a trouble free connection or fault repair, possibly saving you many hundreds or even thousands of dollars.
Click Here to Book our Phone Technician for your Telephone System