Uniden XDECT 8315+1 Digital Technology with Integrated Bluetooth, Power Failure Backup & USB Charging Cordless Phone System (XDECT8315+1)
Uniden XDECT 8315+1 Digital Technology with Integrated Bluetooth, Power Failure Backup & USB Charging Cordless Phone System (XDECT8315+1)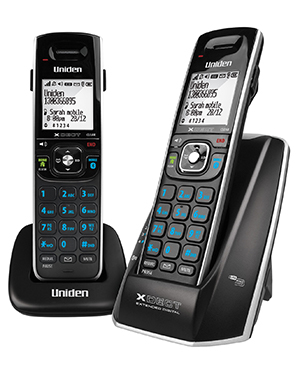 Details
Send to friend
Reviews
Uniden XDECT 8315+1 Digital Technology with Integrated Bluetooth, Power Failure Backup & USB Charging Cordless Phone System (XDECT8315+1)
The Uniden XDECT 8315+1 Digital Technology with Integrated Bluetooth, Power Failure Backup & USB Charging Cordless Phone System (XDECT8315+1) is the Most Advanced Home Smart Phone System in the market with its Twin Handsets, Integrated Bluetooth, Power Failure Backup, and USB Charging Features. The additional handset is Uniden XDECT 8305 Cordless Phone. Sporting Bluetooth® connectivity with USB Charging Port. This new series from Uniden now enables you to dial and receive mobile calls on the cordless handset for convenience and versatility as well as charging your Mobile Phone simultaneously.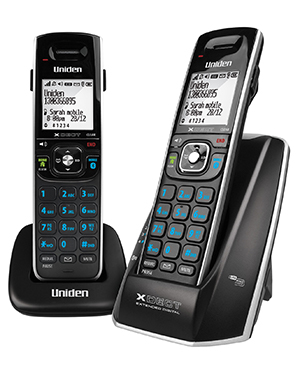 More Product Information
Brand:

Uniden

Product Type:

XDECT Digital Cordless Phone System

Colour:

Black

Condition:

Brand New

Compatibility:

Headset Compatible
NBN Network

Learn more about this amazing product by calling our experts at Australia wide 1300 088 088 right now!

Uniden XDECT 8315+1 Digital Technology with Integrated Bluetooth, Power Failure Backup & USB Charging Cordless Phone System (XDECT8315+1)
Using Uniden XDECT 8315+1 Digital Technology with Integrated Bluetooth, Power Failure Backup & USB Charging Cordless Phone System (XDECT8315+1) for Your Communication Needs
Part Number: XDECT8315+1
Designed and Engineered in Japan
XDECT® Digital Technology Phone System, Twin Handsets
Wireless [WiFi] Network Friendly
Blackout Power Failure# Protection Feature
Integrated Bluetooth Technology - dial and receive mobile calls on the home phone
Pair up to 4 Mobile Phones at the same time
USB Charging Port - charge your mobile
4 Line Backlit Full Dot Matrix LCD Display
Multi Handset Capability - Up to 12 Handsets
HD Soundˆ
High Gain Antenna
Digital Duplex Speakerphone
Room Monitor / Audio Baby Monitor
Do Not Disturb Function
Call Block Pro
POP ID* – Caller Name Identification
Caller ID*: (Type 1 & Type 2)
50 Caller ID* Memories and 200 Phonebook Entries
Download phonebook from the mobile phones to the cordless phone book with a massive 6000 Phonebook Capacity
Speed Dial
Intercom / Announce Call Transfer
Eco Friendly Mode
Polyphonic Ring Tones
Call Conferencing - both your mobile call and landline call on the one phone
Time and Date Display
Hearing Aid Compatible [T-Coil]
Up to 10 Day Standby Time
Up to 10 Hours Talk Time
Belt Chip with Shoulder Support Profile Innovation
Headset Compatible
Wall and Desk Mountable
Additional Features
Talk Time: 10 Hours
Standby Time: 7 Days
Battery Capacity: DC 2.4V, 650mAH
Wall/Desk Mountable
Belt Clip Included
XDECT® 8315 Dimensions: 185mm (H) x 90mm (W) x 110mm (D)
Additional XDECT® 8305 Dimensions: 185mm (H) X 75mm (W) X 85mm (D)
Compatible with NBN Network
Note
*Caller ID and POP ID Features work only if you subscribe to the service provided by your local telephone company. There is usually a fee for this service. Caller ID Type 2 service is currently not available in New Zealand.
ˆHD Sound is achieved by extending the audio frequency allowing the signal to be reproduced for improved voice clarity.
#When a Power Failure occurs, the charged handset temporarily supplies power to the base unit. You can then make and receive calls using a handset. However, none of the keys on the base unit are functional during the power failure mode and the power life is limited to that of the remaining power life of the cordless handset battery.
Inclusion
1 x Uniden XDECT 8315 Base with Cordless Handset
1 x Uniden XDECT 8305 Accessory Handset and Charger
2 x Rechargeable Batteries
1 x Base AC Adaptor
1 x AC Adaptor
1 x Telephone Cord
2 x Belt Clips
2 x Battery Covers

About Uniden Corporation
Created by Hideo Fujimoto in the year 1966, Uniden Corporation started its business by manufacturing millions of CB radios and other similar devices. This Japanese enterprise then has expanded its operations in the wireless communication industry, allowing its product portfolio to grow and be able to offer advanced marine electronics, cordless telephones, mobile radios, radio scanners, and television satellite equipment.
Uniden became famous due to its manufacturing prowess. The company is well-known for its work in research and development, besides its manufacturing and marketing businesses. They innovate high tech and smart technology integrated in the devices they manufacture. Uniden became the company to rely on when in need of effective wireless devices. It can produce a cordless telephone in just 3.2 seconds and is even capable of producing more than two million products monthly. It has manufacturing warehouses located in China, Hong Kong, Philippines, Taiwan, and Vietnam.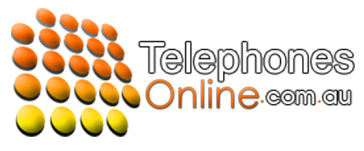 About TelephonesOnline
One of the leading providers and wholesaler of communication devices, solutions, services, and systems in Australia, Telephonesonline Pty Ltd has proven to be one of the best companies to rely on. With over 20 years of experience in the industry, it was able to help millions of customers all over the country. And one of the most famous offers of the company is its phone package customization service. This service benefits customers who need help in putting together phone products and solutions that could cater to their specific needs.
Telephonesonline offers brand new, pre-owned, and refurbished products and solutions. An Australia-owned and-operated telecommunications enterprise, it knows the twists and turns of the market and the industry. This is also how it can help customers in their phone packages.
Find out how the company operates by visiting its official website or one of its offices like the Perth Office located at 1/36 Irvine Drive Malaga WA 6090.
Order today for
FAST Delivery Australia Wide

: Melbourne, Sydney, Brisbane, Queensland, Perth, Darwin, Canberra and Adelaide.
Customer Reviews
There have been no reviews for this product.