Uniden SSE35+P Bundle Pack Cordless Telephone with Wireless Emergency Alert Pendant. Visual & Hearing Impaired Phone
Uniden SSE35+P Bundle Pack Cordless Telephone with Wireless Emergency Alert Pendant. Visual & Hearing Impaired Phone
Details
Send to friend
Reviews
Uniden SSE35+P Bundle Pack Cordless Telephone with Wireless Emergency Alert Pendant. Visual & Hearing Impaired Phone
The Uniden SSE35+P Bundle Pack includes the following:
Uniden SSE35 Phone System
Uniden SSE35 Visual & Hearing Impaired Cordless Phone
Wireless Emergency Alert Pendant
The Uniden SSE35+P Visual & Hearing Impaired Cordless Telephone is one of the standards used in the market when catering to users with visually and hearing impaired issues. And in order to do so, the communication device is structured and integrated with technologies that could immensely help these users.
Uniden SSE35+P Visual & Hearing Impaired Cordless Telephone is more than just perfect for people who have suffered visual and hearing loss problems. It is also ideal for workplaces and homes that have noisy environments since the phone has extra loud audio controls. In contrast, it is also perfect for places that require incredible silence through its Do Not Disturb features and the visual incoming call indicator.
Uniden SSE35+P Visual & Hearing Impaired Cordless Phone is also integrated with technologies that can excellently improve communication and enterprise operations. One of these technologies include the digital answering machine that each communication device are equipped with. The answering machine can help users in ensuring that all messages and calls are accommodated and received. When it comes to reception and range, two of the devices that contribute in improving the phone's performance include the Diversity Antenna System and High Gain Antenna.

Understand this product more bycalling Australia wide 1300 088 088!
Uniden Emergency Alert Pendant Features
Built for Australia & New Zealand
DECT Clear Sound with Long Range Performance
Handsfree Speakerphone
Peace Of Mind – Allowing your call for help answered by people of your choice
Glow in the Dark Help Key
Simple Operation – One Help Button
No On-Going Monitoring Fees
Emergency Alert Pendant Additional Features:
Talk Time: Up to 5 Hours
Standby Time: Up to 30 Days
Auto Power Off
Small & Light Weight
Belt Clip
Wrist Band
Neck Strap
Including Charger Cradle
SSE Pendant Dimensions:
68mm (H) x 48mm (W) x 24mm (D)
SSE Pendant Weight: 60g
Features of the Uniden SSE35 Phone to Benefit From
XDECT Digital Technology Phone System
Designed and Engineered in Japan
Extra Loud Audio Controls
Large Display Screen
Large Easy-To-Read Buttons
Text to Speech (TTS) Technology†
Handset Conferencing
Intercom/Announce Call Transfer
Hearing Aid Compatible (T-Coil)
Integrated Digital Answering Machine with Slow Playback Function & Remote Access
Do Not Disturb Function
SS E35 Additional Features:
Talk Time: Up to 10 Hours
Standby Time: Up to 7 Days
Advanced LCD & Caller ID Display*
Backlit Full Dot Matrix LCD Display
POP ID* - Caller Name Identification
Alpha Display Caller ID
50 Caller ID* Memories and 200 Phonebook Entries on each Handset
Individual Caller Polyphonic Tone Allocations*
Audio Boost & Volume Control on the Handset
Visual Ringer Indicator on the Base and the Handset
Keypad Lock
Handsfree Speaker
Battery Level Indicator
SS E35 Dimensions - Handset & Main Base Unit:
200mm (H) x 170mm (W) x 115mm (D)
SS E35 Weight – Handset & Main Base: 466g
† This Handset features TTS (Text To Speech) technology – has the ability to read and announce the name of the caller*
*Caller ID and POP Features work only if you subscribe to the service provided by your local telephone company. There is usually a fee for this service. Caller Type 2 service is currently not available in New Zealand.

About Uniden
Uniden Corporation has been in operation for more than 4 decades now, garnering the necessary knowledge and learning to lead the industry and be at the top of the field. The company was founded on February 7, 1966 by Hideo Fujimoto in Japan, focusing first on the development and production of CB radios. As the years progress, the company also improves and expands its product portfolio, accommodating all types of wireless technologies that customers and enterprises can make the most of. This made the company an expert when it comes to wireless communication technologies.
Uniden puts their technology development at the top of their priority list. This is what makes the company's products a notch higher than others offered in the market. With their policy to always look ahead to the future, their research and development efforts are undeniably intense and advanced. This in addition to the efficient and fast production methods that the company follows.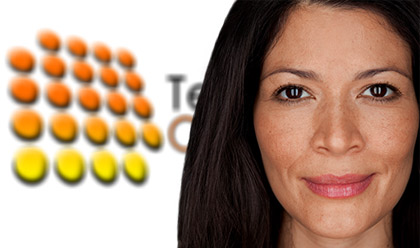 About TelephonesOnline
Telephonesonline is no doubt the largest store in Australia to conduct its operations online. The company displays its products and offers through their website: Telephonesonline.com.au. These products are displayed together with the features that users can take advantage of as well as the prices of the offers. Customers can subscribe to the offers then and there, and pay for the offers they want immediately. For products that should be delivered, the company can make the transfer of the products promptly and efficiently through their offices and warehouses advantageously situated all over the country.
Telephonesonline Pty Ltd offers an extensive portfolio of products and solutions, both brand new and refurbished. This allows the company to cater to all customers who have communication needs. Some of the brands they offer include Avaya, Alcatel-Lucent, Cisco, Commander, Ericsson, Gigaset, GN Netcom, LG Aria, NEC, Nortel, Panasonic, Plantronics, Polycom, and Samsung.

To make a quote inquiry, please call Australia wide 1300 088 088
Order today for FAST Delivery Australia Wide: Melbourne, Sydney, Brisbane, Queensland, Perth, Darwin, Canberra and Adelaide.
Customer Reviews
There have been no reviews for this product.