NEC SL1100 Telephone System with 5 Handsets
NEC SL1100 Telephone System with 5 Handsets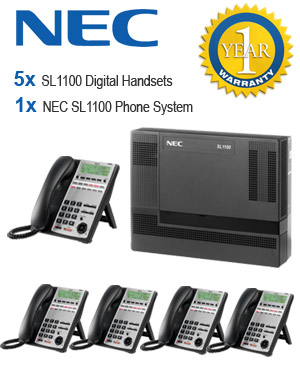 Details
Send to friend
Reviews
NEC SL1100 Telephone System with 5 x SL1100 Digital Handsets
NEC SL1100 Telephone System is a topnotch powerful communication tool that offers its users the capability to conveniently and efficiently connect to more people all at the same time. It's ideal for small businesses considering how cost-effective the product is.
An accessible VoIP system with simple features that can be easily understood and used, the NEC SL1100 phone system may be new in the company's general product of communication portfolio but it is a very nifty tool for a business.
Versatile and Efficient NEC SL1100 for Starting Businesses
NEC SL1100 Phone System includes:
NEC SL1100 Phone System main unit
4x Standard PSTN lines
4x Analogue extensions (fax,cordless,alarm)
5x SL1100 Digital Handsets (12 Buttons)
4 Ports Voicemail
NEC SL1100 is capable of providing a well-programmed and organized communication connection for any type of businesses. Its system has a built-in voice response, which provides functions like auto-routing and auto Attendant response. These functions are offered for free in entire package.

Please call the Australia wide 1300 088 088 for a quote

What It Offers Businesses
MONEY
Savings beyond expected. While most phone handsets and systemsare offered in high costs, the company provides an opportunity for small and growing businesses to take advantage of the products that only large corporations usually have.
TIME
Communication and connection can be time-wasting, but with proper management and organization, it can save a lot of time to prioritize more important issues for the business.
VALUE
Productivity. Using the SL1100 Telephone System increases a business' productivity through improved team engagement.
Team Engagement. Excellent communication will lead to better team engagement.
Customer Satisfaction.Topnotch communication solution can be used to improve customer service in the business. With this, customer satisfaction can be guaranteed.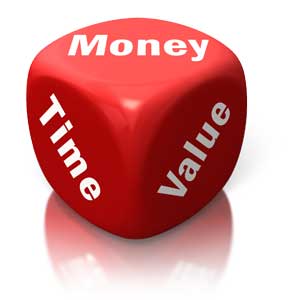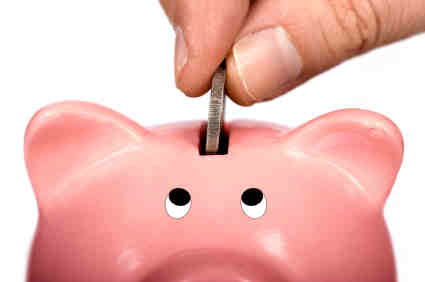 How You Save with the Purchase
Phone system is more than just a purchase but an investment, and it cost less.
Flexible solution will only have you pay for exactly what you need.
Resourceful and wise use of communication can help save money from the business' operational budget.
With excellent and flexible communication, home and remote offices are made possible. This saves money from the need to allocate space for employees.
Features of SL1100 Digital Handset
NEC SL1100 Digital Handset provides features, which include the following:
1000 number system/group directory
20 number personal directory
4 feature keys and navigation keys
8 Selectable ring tones
Adjustable angle
Backlit keypad and soft keys
Dual-color call indicator lamp
Full Duplex Speakerphone
Power saving sleep mode
Programmable keys with LEDs
Features of NEC SL1100 Phone System
There are a lot of features you can enjoy with NEC SL1100 phone system. Some of which are the following:
Alarm Reports
Built-in Automated Attendant
TAPI Compatibility
Traffic Reports
Call Forwarding
Trunk Queuing
Virtual Extensions
Call Waiting
Caller ID
Do Not Disturb (DND)
Hotel/Motel Services
InMail
Intercom
Ecologically Sound Power Saving Mode
Headset Operation
Transfer
Mobile Extension
SL Desktop Suite
Voice Mail Message Indication on Line Keys
Voice Over
NEC SL1100 Phone SystemInMail Capabilities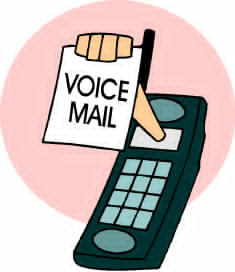 InMail is NEC's voicemail offer. It is a powerful solution that makes sure users are well-updated. It is best for small and medium-sized businesses for them to guarantee that all callers will have the information they need when they call. It also expresses professionalism and reliability from the business to the callers.
Benefits of InMail
InMailcan provide several benefits for its users, including:
Simplifies Employees' Learning and Training. Using the solution's intuitive user interface, employees are given a detailed and well-guided instructions through pre-recorded voice prompts.
Provides Easy and Quick Access to Messages.InMail can be seamlessly integrated to the UC Desktop Suite Client. This helps access to messages be easier and faster.
Increases Employee Productivity.Better call and message management can lead to better results and then to better employee productivity.
Improves Customer Satisfaction.Being able to provide appropriate response efficiently and fast can lead to the customers beingsatisfied.
About NEC
Australia -operated and –owned, NEC is one of the best companies to offer telephone systems to all types of customers in the market. This is the reason why NEC holds an excellent position in the Unified Communications Magic Quadrant of Gartner.
Gartner's Magic Quadrant has four groups, including Leaders, Challengers, Visionaries, and Niche Players. The two important factors taken into consideration for the grouping are the company's completeness of vision and its ability to execute. And basing on the performance of NEC, the company is positioned in the Challengers quadrant. Some of the key strengths of NEC includes:
Strong Financial Standing
Solid Market Presence Established in All Regions
Strong Channel- and Sales- Support
About TelephonesOnline
Telephonesonline Pty Ltd is an Australian- owned and –operated business communications products supplier offering wholesale purchasing. Though the company offers topnotch quality and competitive pricing, its excellence and success in the market can be tracked more on the company's real customer service and their ongoing service.
Telephonesonline offers the real customer service that every consumer wants to experience. The company does not only offer topnotch products but offer that which you exactly needs. With the company's 20 years of experience in the industry, Telephonesonlineknows what you need, given whatever situation you have. The company can customize and build a package for every customer that caters to their exact communications needs, considering the customer's budget and goals.
Telephonesonline prides itself with the company's ongoing service. The company establishes a relationship to every customers it encounters by checking up on them from time to time, in order to know if they would need anything else.
Checkout your purchase right now and have it delivered fast through one of the company's warehouses all over the country. The Perth office can be found at 1/36 Irvine Drive Malaga WA 6090.

Please call the Australia wide 1300 088 088 for a quote

Customer Reviews
There have been no reviews for this product.