NEC MultilineTerminal with 12 Line Keys and Display
NEC MultilineTerminal with 12 Line Keys and Display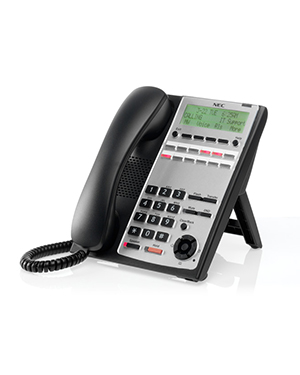 Details
Send to friend
Reviews
NEC SL1100 12-Button Digital Telephone
Known as flexible and excellently suited for a whole team's use, the NEC Multi Line Terminal is ideal for office and business operations. With efficient telephony functions in the handset, users can connect to more people all at the same time, without risking the communication's effectiveness, nor its efficiency.
NEC Multiline Terminal includes:
NEC SL1100 Digital 12-Button Telephone (Black) (Model Number: IP4WW-12TXH-B-TEL(BK))
(12) User Programmable Function Keys
The SL1100 Digital 12-Button Telephone serves as an important instrument in the success of a company. It is conveniently used in connecting teams of employees, as well as the business to its partners and customers. It's not only simple to understand but also advanced and high tech.

Call Australia wide 1300 088 088 for a quote

Advantages to Your Business
Cost-Effective Options
Effective and high quality products for less price. This gives small businesses the opportunity to have efficient instruments for operations despite limited budget.
Improved Team Engagement and Productivity
Better team engagement among employees will resort to improved productivity for a business. And this can be made possible through excellent communication systems and solutions.
Excellent Customer Satisfaction
Excellent communication solutions and systems can improve customer satisfaction, which will undeniably result to the achievement of customer satisfaction.
Simpler Management and Administration
Management is made easier with excellent connection between the administration and its employees.
Flexible Work Conditions
Communication systems and solutions pave way for flexible working setups like home and remote offices.
NEC Digital SL1100 12-Button Telephone Features
The NEC Digital SL1100 12-Button Telephone is an excellent communication tool for business, both small and large ones. And some of the best features, which made it ideal for companies, are the following:
Adjustable Angle
Full-duplex Hands-free
Backlit 3-line/24-character display
User Programmable Function Keys with Red/Green LED's
(4) Soft Keys
(9) Fixed Feature Keys
Backlit Dialpad
Navigator Key
Power Sleep Mode
2-Step Leg Angle Adjustment
Headset Jack
9-Ft handset cord
8 Selectable Ring Tones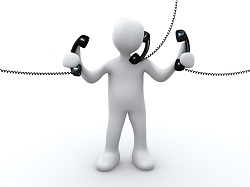 For Your Convenience
NEC SL1100 Digital 12-Button Telephone boasts its capability to function efficiently, while at the same time providing utmost convenience. The features responsible for your convenience are:
Programmable Function Keys- allows dialling without the need for the Service Code
Direct Station Selection (DSS) or One-Touch Keys- enables placing of intercom or outside call with just a single key
Abbreviated Dial (Speed Dial) Registration- allows the use of shortcuts for speed dial
Alphanumeric Numbers- Dial Pad Keys can be used for entering a name
Do not Disturb (DND) Key- lights up and lets customers know when it is in DND-mode
Conference- allows 16 more parties to connect with
Call Forwarding or Follow Me- allows calls to be forwarded as is notified through a change in the dial tone pattern
About NEC
Considered one of the best local telecommunication companies in Australia, NEC offers its customers with handsets, systems and solutions that will aid them and their businesses towards success.
NEC was established in Australia in year 1969 and is currently expanding their markets. The company currently have 700 employees,with their headquarters located at Melbourne, Australia. Its market covers the ANZ and Pacific regions. It is able to support the Pacific Islands and New Zealand through its 200 channel partners found all over the countries. With this wide reach, the company was able to capture the market of the different countries.
NEC established itstechnology centre in Melbourne. With a concentrated location for their innovations and developments, the company was able to create excellent and high quality products, which will be ideal for every kind of company, whatever size and communication needs they have.
About TelephonesOnline
We at Telephonesonline Pty Ltd is a telecommunication company that values the time and money of its customers. Operating online and considered the largest Australian online company, weprovide cost-effective products for companieswith tight budget, through their pre-owned and refurbished products, from telephone systems to their handsets. The customers' products and packages can also be customized, which can lessen their expenses big time, since they won't have to pay for something they need.
Telephonesonlineconducts its transactions online, saving a lot of time for its customers since a click of a button can conclude the entire transaction, rather than driving to the stores. Delivery are also ensured to be fast and efficient, with several office and warehouse locations all over the nation. An example is our Sydney office which is found at 73 Victoria St. Smithfield NSW 2164.
With these two key aspects, Telephonesonlinecontinues to remain at the top of its industry and the market.

Call Australia wide 1300 088 088 for a quote

Customer Reviews
There have been no reviews for this product.