LG Aria 130 Phone System with 6 Handsets
LG Aria 130 Phone System with 6 Handsets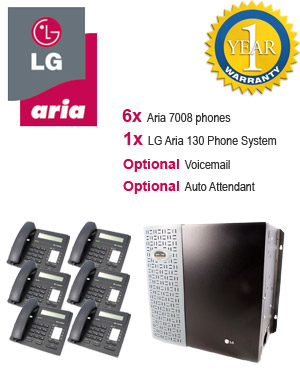 Details
Send to friend
Reviews
LG Aria 130 Phone System with 6 Handsets
Australia's most popular phone system and handset brand, the LG-Nortel Aria offers extensive products, along with its features. In fact, more than 40% of the small to mid-sized businesses are using the phone system from this respected company. Since all of the products from the company are well-thought of in terms of reliability and quality, most of these systems are well-liked by the market.
LG Aria Phone System Package Deal #2
The elements included in the Package Deal #2 of LG Aria 130 Phone System are:
4x PSTN lines or ISDN2
1x LG Aria 130 Phone System
6x LG Aria 7008 Phones
12 Digital Extensions
Optional LG Aria phone system features:
Voicemail
Automated Attendant
For the optional features, voicemail costs $300 while the automated attendant costs $100.

Get your phone now and call Australia wide 1300 088 088 for a quote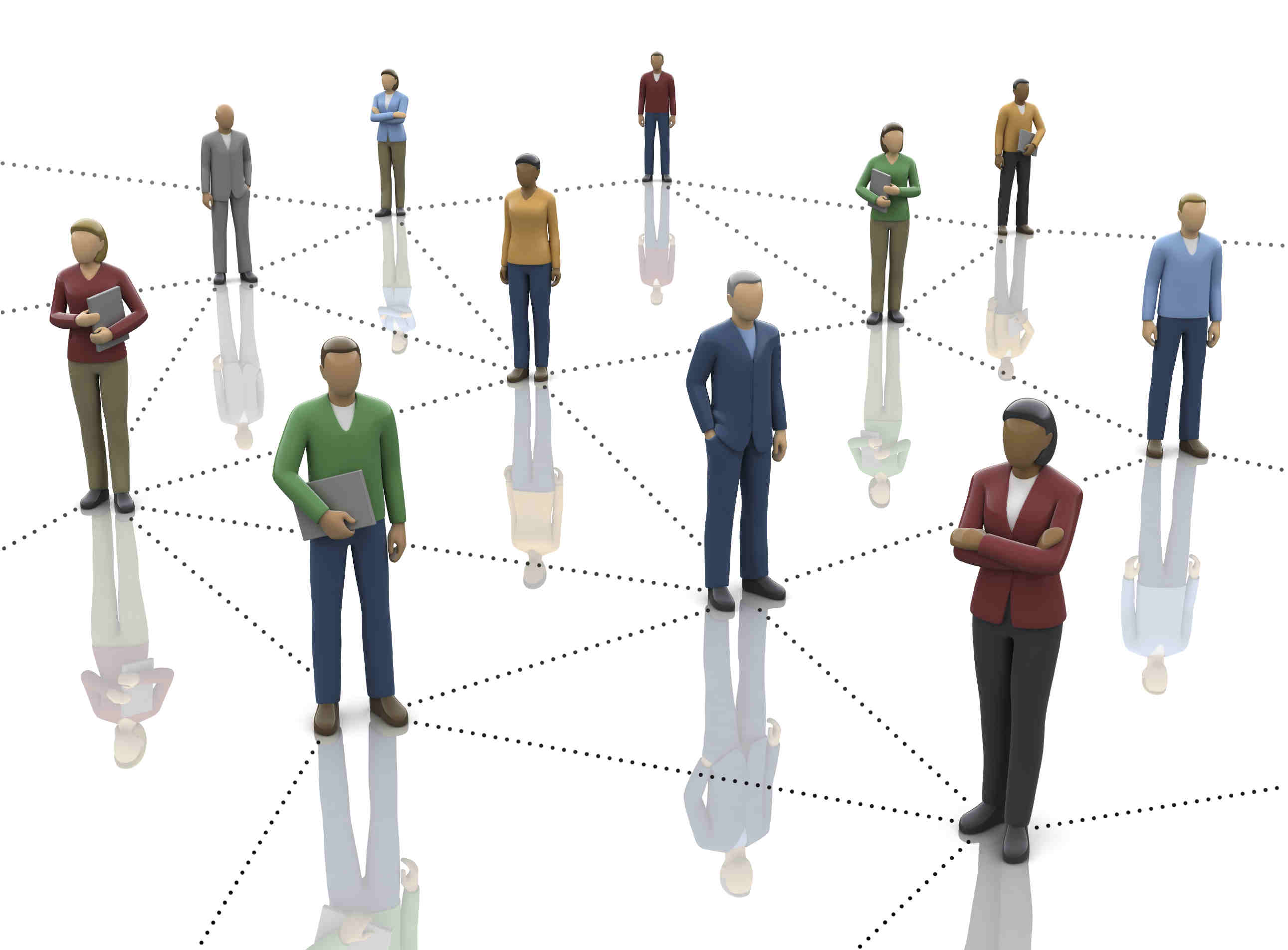 Benefits of Using LG Aria 130 Phone System
Convenience
The phone system is very easy to understand and use. It also has a lot of features that could help its users when it comes to call handling. From shortcut dials and extensions to setting up conference calls, this communication tool is an ideal one for convenience.
Future-proof
What you need is what you get and in choosing the LG Aria 130 phone system, clients are also choosing to invest on something that is especially customized to cater to their communication needs.
High Quality
Despite its low cost, the phone system offers high quality communication and call center features that could in the end offer high quality service to its users, as well as the users' businesses.
Reliability
LG Aria 130 phone system offers reliability considering it was built with this exact value in mind.
What LG Aria 130 Phone System Offers
The following communication tools can be used through the LG Aria 130 Phone System:
Analogue Extensions
Auto Attendant*
Backward Compliant
CTI Capable
Easy Speed Dialing
Voicemail*
VoIP Capable
All items with (*) are considered as optional features and can only be used when activated by paying a specific fee. On the other hand, the analogue extensions are free and are included with the system. The speed dialing option though can only be possible for more advanced handsets.
The best thing about the LG Aria phone system is that it is compatible in any LG Aria handset, whether it be old or new.
Notable Features of LG Aria 7008 Phone
Some of the notable features of the LG Aria 7008 handset included in the package includes:
2-line LCD Display
5 Feature Keys
8 Flexible Keys Assignable
Call On Hold
Charcoal Color
Differential Ringing Tone Selection
Full Hands-free Speakerphone (7008, 7016, 7024 Phones)
Message Waiting Lamp 2.5mm Headset
Handset Navigation Menu (Easy Navigation) (7016, 7024)
Speed Dials
Transfer Calls (Simply with 1 Button)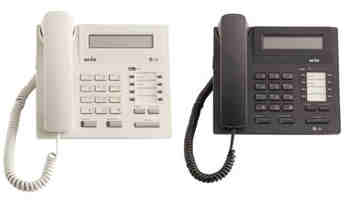 With new cords, plastic and paper sets, the handsets are excellently refurbished by professionals, shrink-wrapped and carefully boxed individually. With these excellent features, customers prefer using this handset than others.

About LG Aria
LG Corporation operates in several businesses including:
Air Conditioning and Energy Solution • Home Appliance • Home Entertainment • Mobile Communications • Vehicle Components
With their headquarters located in Yeouido-dong, Seoul, in their very own LG Twin Towers building, LG Corporation is considered the fourth largest chaebol corporation in South Korea. LG Electronics alone has 83,000 people working under it and 119 local subsidiaries in over 80 countries all around the world.
From home appliances to television and mobile devices like tablets and mobile phones, the LG Corporation broke through the different industries in an effort to expand and be better.
LG Aria is the trading name of Aria Communications Pty Ltd, the exclusive authorized distributor of the KTS and PBX products from the LG Corporation. LG Aria was able to succeed in the market through a lot of factors, including the company's sales growth, marketing programs, and product support.
About TelephonesOnline
Telephonesonline Pty Ltd is the largest online company in Australia. It provides deals and offers to businesses in order to resolve their communication needs. But besides the phones and phone systems, the company also provides technical services that can help their customers in the management and maintenance of their devices. Some of which are line fixing, data cabling, and installing and relocating phone systems. There is also least cost routing using GSM Gateways and even free phone support, if the customers have queries and technical difficulties.
Telephonesonline can provide technical support from simple fix for home offices to complex installation of a complicated phone system for large companies. Its flexibility and the extensive portfolio the company offers is the main reason why the company is at the top of the industry.
Telephonesonline also have several warehouses all over Australia the helps in the company's prompt delivery. One of those is located at 78 Scanlon Drive, Epping Victoria 3076.

Get your phone now and call Australia wide 1300 088 088 for a quote

Customer Reviews
There have been no reviews for this product.