Interquartz Hotline Phones IQ50CN Analogue Hotel Phones
Interquartz Hotline Phones IQ50CN Analogue Hotel Phones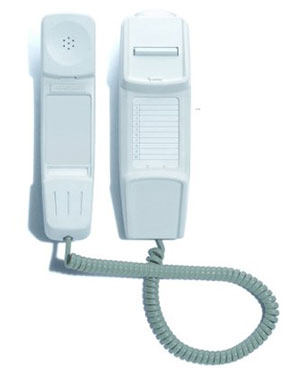 Details
Send to friend
Reviews
Interquartz Hotline Phones IQ50GN No Dial Pad Analogue Hotel Phones
Communication is an integral part of business operations in any industry available in the market. A smooth and stable communication system will serve as an important too towards success. This is especially important for customer service purposes, specifically if the communication device will be used for hotlines. And that is what the Interquartz Hotline IQ50GN No Dial Pad Analogue Phone is for.
The Interquartz Hotline IQ50GN phone is excellent for important calls and for making sure that users only focus on the current call and answer them promptly and efficiently. This makes it an excellent customer service tool, specifically for the hotel and hospitality industry.
Some of the industries that could also benefit from the IQ50GN are the following:
Corporate, Financial, and Industrial Sectors
Government Sectors
Small Enterprises
Educational and Health Industry
Small and Home Offices
Interquartz Hotline IQ50GN Phone Features
The Interquartz IQ50GN hotline phone is hearing aid compatible and wall mountable. Included in this package is a wall bracket so that the device can be easily attached on the wall. Other excellent features of the phone are the following:
Warranty: This specific package includes 10-year worth of parts and labour warranty
Built-in Message Waiting
Ring Indicator Lamp
100mS PBX Recall and Pause/Redial Keys
Ringer Volume Control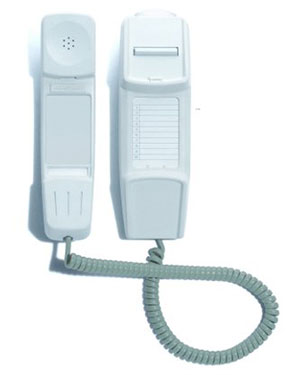 You can simply call the Australia wide 1300 088 088 for inquiries.

About Interquartz
IQTEL, IQ, and Interquartz- these are the brand names that the products manufactured by the Interquartz Pty Ltd are under. There are more than a million of telephony products that have been offered in the industry and market. And from those products, over 5 thousand customers and businesses have been benefitting from the use of the communication devices. The markets that company covers include Australia, New Zealand, Asia and Pacific Regions, and European and Middle Eastern Regions. Since 1981, the company was able to provide high quality core products and third party products in the market.
Interquartz has been helping customers in the industry for over 3 decades. The company is considered one of the front-runners in the Australian Telecommunications Industry despite its independent status. With its years of experience, it is considered the most experienced one among the independent suppliers in the industry, offering high quality analogue phones and other similar products.
About TelephonesOnline
Telephonesonline Pty Ltd is an excellent telephony company that provides third-party products from excellent brands that have been well-known in the industry and have established their reputation strongly for years. Some of which are:
Alcatel
Avaya
Commander
Coral Tadiran Telecom
Ericsson
Fujitsu
Hybrex
LG Aria
NEC
Panasonic
Telephonesonline is also considered as Australia's largest supplier of phone handsets and solutions that are pre-owned and refurbished. This is a big advantage when it comes to the company, since it is able to provide products and services even to small business and those organizations that are just starting up can benefit from their products and services. From used telephony handsets to new and complicated solutions, the company can cater to communication needs of all types easily.
If there are inquiries, the company can be called easily or customers can just visit their website. Simply visit Telephonesonline.com.au for more information.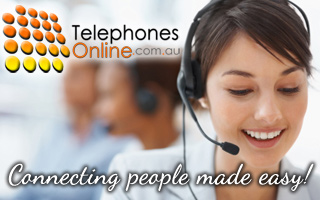 Customer Reviews
There have been no reviews for this product.