Interquartz Hotline Phones IQ280RN No Dial Pad Analogue Hotel Phones
Interquartz Hotline Phones IQ280RN No Dial Pad Analogue Hotel Phones
Details
Send to friend
Reviews
Interquartz Hotline Phones IQ280RN No Dial Pad Analogue Phones
The Interquartz Hotline Phones IQ280RN No Dial Pad Analogue Phones is one of the most excellent emergency phones that the company has produced over the years it has existed in the industry.
The communication device is in colour red, standing out in crowd and attracting the attention of people. This makes it a great fire or emergency phone. It could be great for emergencies in:
Small Offices or Home Offices
Home/Personal Use
Business/Professional Use
Interquartz IQ280RN Analogue Phone can be used by all types of customers, across several types of industries and locations. Some of which are:
Government
Business
Hospitality Workplaces
Common Areas
Warranty: Genuine 5 Year of Parts and Labour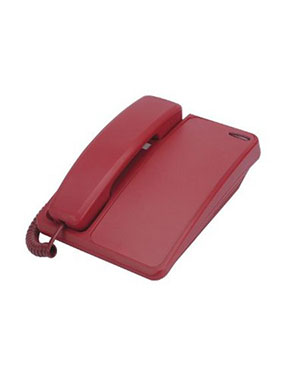 Why Should You Choose Interquartz?
The Interquartz offers a lot of phones but there is one similarity in all of these products, they all have high quality, mainly because of the fact that the company's single philosophy is to create just that. The company makes sure that the quality of the products is not compromised through several parts of the communication device.
HIGH QUALITY AND THICKNESS OF PLASTIC
Interquartz phone are made from a plastic that is ultra violet and stable. Users will find that using devices made from this plastic are very durable and won't crack despite any heavy usage. Compared to cheaper and thinner plastic that most phones are made from, the plastic that are used to make the phones will help the devices to not change colour even with high natural light and chemical exposure.
EFFICIENT SILICON RUBBER FEET
All of the Interquartz phones have expensive silicon rubber feet that allows the devices to stay in place even when the device is used and the cord is stretched. The silicon rubber feet will make sure that it will be convenient to use.
AMPLIFIED HEADSET PORTS
The desk phones offered by Interquartz are incorporated with headset ports that have high quality amplifier, providing users with the best audio they could ever experience. This is one of the reasons why users choose Interquartz phones.
HEARING AID USERS: PHONE INDUCTIVE COUPLING
Interquartz does not only offer the basic communication phone features but also try to go beyond that and cater to specific needs. This is why the inductive coupling in the phones exist. Inductive coupling in the phones help hearing aid users with their further needs.

Simply call us at Australia wide 1300 088 088.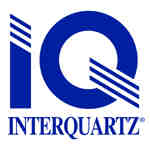 About Interquartz
An Australian privately-owned company, the Interquartz Pty Ltd was created in 1981 and since then created high quality telephony products for several markets and industries. The company has control and hold over products under the banners IQ, IQTEL, and Interquartz. The company catered to both government and corporate customers not only in Australia, but also in several locations including Asia and Pacific Regions, European and Middle Easter Regions, and New Zealand.
Interquartz has been in the industry for more than 3 decades and has sold over a million telecommunication products, helping customers. In the years that the company existed, it has been deeply involved in the Australian Telecommunications Industry and has even improved it in different ways, naming the company as one of the most experienced analogue telephones independent supplier.
Interquartz has a Research & Development department that makes sure that all of the products from the company are of high quality, especially with their "No Compromise on Quality" Policy.
About TelephonesOnline
The largest online store in Australia, Telephonesonline Pty Ltd is a telephony company that offers its customers with a large portfolio of products and services that businesses and organizations of all types and sizes can take advantage of. Working and operating online, the company closes its transactions online but efficiently and promptly delivers its products to its customers with warehouses and offices located all over the country.
Telephonesonline has been helping customers all over the country for more than 20 years now. The company's years of experience helped it understand the industry and the market, making it an expert on communication needs. This is how it helps customers in each and every specific communication need they may have. From PABX telephone systems to VOIP and IP phone systems, the company has a wide range of products to offer.
Customer Reviews
There have been no reviews for this product.