Interquartz Hotline Phones IQ280BN No Dial Pad Analogue Hotel Phones
Interquartz Hotline Phones IQ280BN No Dial Pad Analogue Hotel Phones
Details
Send to friend
Reviews
Interquartz Hotline Phones IQ280BN No Dial Pad Analogue Hotel Phones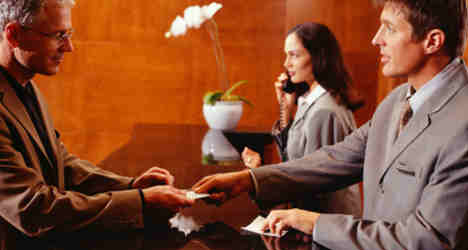 The Interquartz IQ280BN Analogue Phone is excellent for hotline use and be place in lobbies. The high quality dial-less phone helps users to focus more on the calls they receive. More importantly, this will be best for businesses and organizations whose business is to provide customer service and answer inquiries from customers and people who may be interested. Some of the industries that will benefit from the communication device are the following:
Small Enterprises
Corporate and Industrial Organizations
Education, Financial, and Health Sectors
Government Sectors
Hotel and Hospitality Industry
Small Offices and Home Offices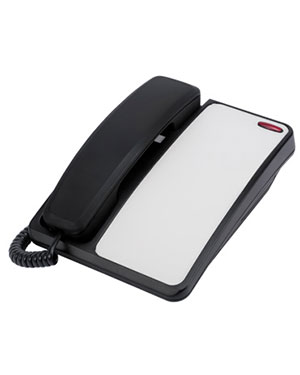 Phone Features of Interquartz IQ280GN Analogue
The wall mountable Interquartz IQ280BN Analogue Phone have excellent features that users can take advantage of. While these phone features are simple and basic, they are excellent for hotline use. Some of which are:
Hearing Aid Compatible
Line Powered
Data Port
Ringer Volume Control
Ringer Light
Ringer Pitch Control
Message Waiting Light
Soft Feet
3 Metre Curly Cord
6-year Warranty

Call the Telephonesonline's hotline at Australia wide 1300 088 088.
About Interquartz
Interquartz is a telephony company that focuses on their products' quality more than in anything else. This is why all of the products from the company are excellent and of high quality, establishing its market ever since the company was created in the year 1981. The company's market covers Australia and Pacific Regions, including Hong Kong and New Zealand. Interquartz is famous for several phone characteristics that all of its products have.
Plastic Thickness and Quality
Most of the phones offered in the market have very brittle plastic in order save money, sacrificing the phone's quality. With Interquartz phone made from the ultra violet stable plastic, the device is free from cracks with colour that will never fade away despite the long years and being exposed under high natural light conditions, even exposure to chemicals.
Amplified Headset Ports
Interquartz desk phones are integrated with high quality built-in amplifier that offers the best possible audio. And with the addition of the two Electronic Hook Switch models in the company's products, the audio quality of the phones have improved more.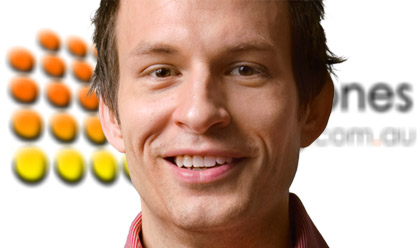 About TelephonesOnline
One of the most experienced supplier of communication devices in Australia, Telephonesonline Pty Ltd is excellent for businesses of all types and sizes. The company is capable of providing the high quality products and services, some of that are:
VoIP Phone System
IP Phone System
PABX Telephone System
Refurbished Phone Handsets
Telephonesonline makes sure that its products are of high quality through its policy of "No Compromise on Quality". Though some of the products are pre-owned, they are refurbished excellently and work as if they're new.
The company offers a lot of products and services. An all-in-one product portfolio, it has varied offers that can cater to small businesses and large corporations. The most specific offer that the company has though is their customisation of communication packages. With the company offering its customers the best products that would help them with their specific communication needs, it can surely provide whatever you need whenever. If you are interested, you can visit the company site, Telephonesonline.com.au.
Customer Reviews
There have been no reviews for this product.