Interquartz Enterprise IQ750G Analogue PABX DirectLine Phone for Hotel
Interquartz Enterprise IQ750G Analogue PABX DirectLine Phone for Hotel
Details
Send to friend
Reviews
Interquartz Enterprise IQ750G Analogue PABX DirectLine Phone for Hotel
The Interquartz Enterprise IQ750G Analogue Phone for Hotel is a high quality PABX or Direct Line business phone that serves as one of the most important tools of businesses towards success. It offers users with high quality speakerphone option, soft-programmable network feature keys, and visual message waiting indication for both environments.
The IQ750G also has a built-in headset amplifier that is compatible with many headset models, allowing users to have a wide variety of headset types to choose from. Serving as an important office tool, this phone is also available in Black and comes with 10 year worth of warranty for labour and phone parts.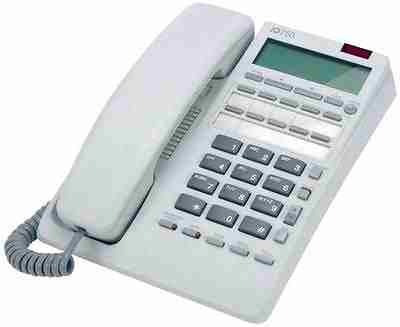 Interquartz Enterprise IQ750G Analogue PABX DirectLine Phone Features
The Interquartz Enterprise IQ750G Analogue Phone is hearing aid-compatible and wall mountable. It is also completely compatible with Caller ID Call Waiting or CIDCW and Cisco Message Signal. Besides that, this phone is also fully PABX and Centrex compatible, which includes multi-platform message waiting. Other of the phone features that could be taken advantage of are the following:
80 Name and Number Incoming Caller List
120 Name and Number Memories (20 Appear on Shortcut Keys)
Acoustic Shock Protection for Headset and Handset
Caller ID Display (with Nortel DMS on-screen Message Waiting)
Hands-free Speakerphone
Headset Support (Suits Many Headset Models from Many Different Vendors)
Headset Stand and Riser (Optional)
Pre-programmable Memories (to store Network Feature Codes)
Volume Control for Headset and Handset Earpiece
10 Excellent Features of "Headset Savvy"
There are also several headset features that could be enjoyed when it is used together with the Interquartz Enterprise IQ750G Analogue PABX DirectLine Phone. These features include:
Auto Detect Circuitry (Displays hands-free when headset is in used)
Built-in Acoustic Shock Protection
Built-in Headset Amplifier (Suits a wide range of headset types)
Call shift among: Headset, Handset, and Hands-free
Earpiece Volume Control
Mute Key for Headset Microphone
Headset Mic Adjustment (Allows any headset mic type)
Headset Cable Polarity Switch (Suits any headset cord)
Silent Ringing Mode (Selectable for incoming calls ring ONLY in the headset to reduce office noise)
Trainee/Supervisor Double Jacking Mode
Please Note: This includes 10 year warranty for parts and labour

Hurry and pick up your phone to call Australia wide 1300 088 088 for more info!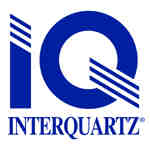 About Interquartz Pty Ltd
The Interquartz Pty Ltd has been proving itself time and time again in the market through its products and services. More than anything, the company offers at least 5 year warranty to 10 year warranty, depending on the products and services subscribed to by the user. The fact though that it could offer genuine warranty of at least 5 years is enough proof that the company is very confident with the products and services that it offers.
Interquartz caters to the market of Australian and Pacific Regions, capable of providing communication solutions to several industries, including the following:
Corporate Sectors • Educational Sectors • Financial Sectors • Health Sectors • Hotel and Hospitality Industry • Industrial Sectors • Government Sectors • Small Enterprises • Small and Home Offices
Interquartz runs everything in the company abiding by its philosophy, which is to make sure that the company offers high quality products and services that are affordable and can be afforded by all types of businesses, even the small ones with limited budget for their communication system.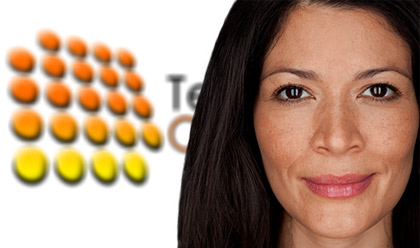 About TelephonesOnline
Telephonesonline Pty Ltd is Australia's largest online store. The company operates its transactions online so a product could be purchased with just a button's click. And since it is considered largest, the company has an extensive portfolio of products and services that could cater to businesses of all sizes.
Telephonesonline offers new and advanced PABX systems to large corporations and also offers refurbished and second-hand phone handsets for small and home businesses. Its portfolio is also consisted of several trust-worthy brands, including:
Avaya • Alcatel-Lucent • Aristel • Cisco • Commander • Ericsson • Exicom • Fujitsu • Gigaset • GN Netcom • LG Aria • NEC • Nortel • Omni • Plantronics • Panasonic • Polycom • Samsung • Siemens
And while Telephonesonline may conduct most of its transactions and operations inside the online world, delivery is made sure to be prompt and efficient with several offices strategically located all over the country.
Customer Reviews
There have been no reviews for this product.