Interquartz Enterprise IQ750EHS Analogue EHS Function Phone for Hotel
Interquartz Enterprise IQ750EHS Analogue EHS Function Phone for Hotel
Details
Send to friend
Reviews
Interquartz Enterprise IQ750EHS Analogue EHS Function Phone for Hotel
Interquartz Enterprise IQ750EHS Analogue phone for Hotel is a formidable communication tool that is capable of helping its users improve its business operations through better and smoother communication environment.
The IQ750EHS is a caller ID Handsfree EHS-Capable Headset Business Telephone, ideal for the hotel and hospitality industryThe IQ750EHS is a caller ID Handsfree EHS-Capable Headset Business Telephone, ideal for the hotel and hospitality industry.
Exciting NEW EHS Function
Offering an exciting new development for headset users, integrated Electronic Hookswitch (EHS) control has been built-in to suit most previous and all current Plantronics professional wireless headset models*. The EHS feature eliminates the need for the handset lifter and the Plantronics On Line Indicator (OLI) is also supported
General Features of the Interquartz Enterprise IQ750EHS Analogue Phone
Interquartz Enterprise IQ750EHS analogue phone is a wall mountable and hearing aid compatible phone that caters these following features:
120 Name and Number Memories (20 of which appear on Shortcut Keys)
80 Name and Number Incoming Caller List
Caller ID Display with On-screen Message Waiting (Suits some systems)
Online Indicator Support
Supports Caller ID Call Waiting or CIDCW
Volume Control for Headset and Handset Earpiece
Pre-programmable Memories to Store Network Feature Codes
Acoustic Shock Protection for Handset and Headset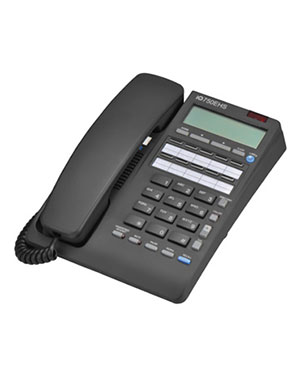 Headset Models Compatible with Interquartz Enterprise IQ750EHS Analogue Phone
Interquartz Enterprise IQ750EHS analogue phone has a headset support option that enables the system to be compatible with a lot of headset models from different models. Some of the models include:
CS510
CS520
CS530
CS540
Savi W710
Savi W720
Savi W730
Savi W740
CS60
CS70N
CS351N
CS361N
510S
Savi WO100
Savi WO101
Savi WO200
Savi WO300
Savi WO350
Savi WO430
Savi WO440
Warranty: Ten Year Parts and Labour
8 Headset Savvy Features to Enjoy
The headset savvy can be used with other brands of headsets, both wireless and corded. The following are the features of headset savvy that could be used:
Electronic Hook Switch or EHS (Eliminates the need for the Mechanical Handset Lifter)
Supports Plantronics On Line Indicator or OLI
Privacy Features (Prevents the Handset from Listening in to the Handset Call)
Headset Cable Polarity Switch (Suits any headset cord)
Headset Mic Adjustment (Allows any headset mic type)
Silent Ringing Mode (Selectable so that incoming calls ring ONLY in the headset, reducing office noise)
Built-in Headset Amplifier (Suits a wide range of headset types)

Just call Australia wide 1300 088 088 for quote inquiry.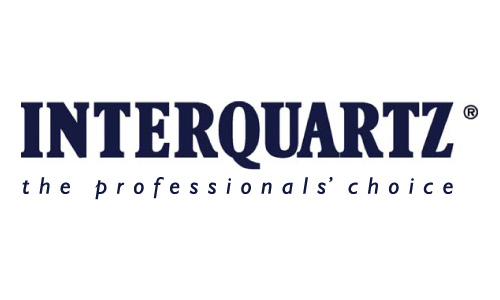 About Interquartz Pty Ltd
Interquartz Pty Ltd has been working hard in the telecommunication industry for more than 3 decades. The company has showed its unyielding strength in the industry by providing high quality phone systems and handsets that are affordable and highly efficient for users. And supported by 3 decades worth of information gathering and product development, the company has indeed come up with effective and efficient products and services throughout the years, which undeniably contributed to the company's stability even in the present.
The philosophy and goal of Interquartz is to provide products and services that are affordable and have competitive pricing. With an extensive portfolio of high quality products and services, people have a lot to choose from. The company boasts the first-rate quality plastic where their handsets are made from, as well as the silicon rubber feet and double injection moulded keys that complete that entire setup.
Interquartz is a communication company that established its market in the Pacific and Australian Regions. The company does not have any specific when it comes to businesses and industries.
About TelephonesOnline
Telephonesonline is an Australian-owned and –operated telecommunication company that has been offering high quality communication products and services in the country for more than 2 decades. Since the company has been offering and delivering products for a lot of years, it is an expert with the market's trends and what the customers generally need and want. But the company does not settle for general offer. Telephonesonline is also known for its capability of creating packages and solutions that are specific to customers' communication needs. And this is one of the reasons why a lot of customers continue to choose the company's offers.
Telephonesonline is also famous for its genuine customer service. Despite most transactions made online, the company makes sure to provide personal service to its customers. More than just answering their queries, it also makes sure to cater to their concerns and complaints in order to further improve the company's services, and in the process the company's relationship with its customers.
Customer Reviews
There have been no reviews for this product.