Interquartz Enterprise IQ750B Analogue PABX Direct Line Phone for Hotel
Interquartz Enterprise IQ750B Analogue PABX Direct Line Phone for Hotel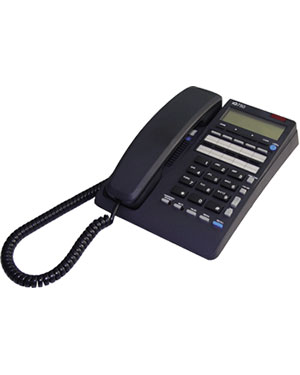 Details
Send to friend
Reviews
Interquartz Enterprise IQ750B Analogue PABX Direct Line Phone for Hotel
The IQ750 Caller ID telephone is a high quality PABX or Direct Line business telephone. As well as offering visual message waiting indication in both environments it boasts a high-quality speakerphone and soft-programmable network feature keys. The built-in headset amplifier suits many headset models, allowing a wide choice of headset types to suit personal tastes. With a name/number display, 120 name/number memories, missed calls indicator and genuine ten (10) year parts and labour warranty the IQ750 is an important product for the busy office. Also available in Black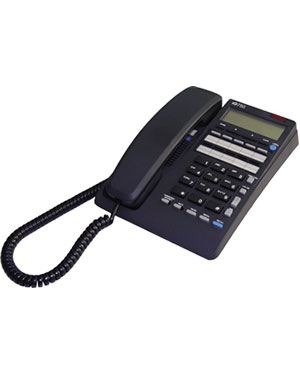 Excellent Features You Could Use with Interquartz Enterprise IQ750B Analogue PABX Direct Line Phone
The Interquartz Enterprise IQ750B Phone have several features that you could make the most of. In fact, these features can be very helpful in boosting the business' operations as well as their productivity and revenues. The features include:
Handsfree Speakerphone
Fully PABX and Centrex compatible including multi-platform message waiting
Compatible with Cisco's message signal
Optional headset stand and riser
Headset support suits many Headset models from many different vendors
120 name and number memories, 20 of which appear on shortcut keys
Pre-programmable memories to store network feature codes
Caller ID Display with Nortel DMS on-screen message waiting
Fully compatible with Caller ID Call Waiting (CIDCW)
80 name & number incoming Caller List
Acoustic Shock Protection for Headset and Handset
Volume Control for Headset and Handset earpiece
Hearing Aid compatible
Wall Mountable
Savvy Features of Headset to Take Advantage Of
Users can use headsets together with the Interquartz Enterprise IQ750B Analogue PABX Direct Line Phone. And the features of the headset that could be used are the following:
Auto Detect circuitry disables Hands-free when Headset is in use
Mute Key for Headset microphone
Earpiece Volume Control
Built-in Headset Amplifier suits a wide range of Headset types
Headset Mic Adjustment allows any Headset mic type
Headset Cable Polarity Switch suits any Headset cord
"Silent Ringing" mode selectable so that incoming calls ring only in the Headset to reduce office noise
Trainee/Supervisor "Double Jacking" mode
Change between Headset, Hands-free and Handset modes during a call
Built-in Acoustic Shock Protection
Warranty: Ten (10) Year parts and labour

Pick up your phone and dial the Australia wide 1300 088 088 for more information on the product.
About Interquartz Pty Ltd
The Interquartz Pty Ltd is a company that covers the markets of Pacific and Australian Regions. It offers these markets with extensive portfolio of communication products and services, which are ideal for all sizes of companies in any industry. Besides private enterprises, Interquartz also caters to government and educational sectors, proving how flexible the products and services that the company offers are and that these are offered in high quality at all times.
Been existing and offering products and services for more than 30 years, Interquartz has perfected the processes involved when it comes to delivering high quality communication tools and devices to its customers. This is also why the company knows what to offer the market and how to cater to the specific needs of the customers. Its most famous offers targets customers with special hearing needs. And the company is able to cater to their needs through inductive coupling installed in every phone and amplified headset ports.
About TelephonesOnline Pty Ltd
Telephonesonline Pty Ltd has been in the field for 20 years and more. And all throughout these years, the company has been offering its customers in several industries with the best phone systems and handsets that could cater to their communication needs.
Telephonesonline offers exactly what customers need. This means that the company has worked hard in making sure that customers do not need to pay for something they wouldn't need and use. Catering to their exact needs helps customers to save money and at the same time prove that the company is concerned more in delivering their needs that in their money.
Telephonesonline is also famous for dealing excellently with customers' queries and complaints. One of the company's strategies in making sure that they are able to cater to the exact needs of the customers is to listen to their needs in the first place. In knowing full well their demands and what they need, Telephonesonline will also be able to offer products and services to suit these needs.
Know more about the company and its offers by visiting the company site at Telephonesonline.com.au now.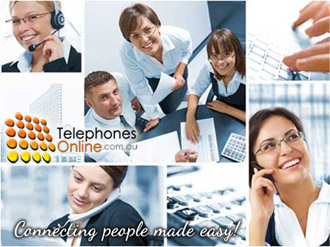 Customer Reviews
There have been no reviews for this product.