EnGenius SN933 Office Series - Durafon Quad Pack-20: 1 x One Line Base, 4 Handsets, 4 chargers, 4 Batts, 4 Belt Clips, 4 Short HS Ants, AK20L ext ant. and BONUS DC UPS 2200
EnGenius SN933 Office Series - Durafon Quad Pack-20: 1 x One Line Base, 4 Handsets, 4 chargers, 4 Batts, 4 Belt Clips, 4 Short HS Ants, AK20L ext ant. and BONUS DC UPS 2200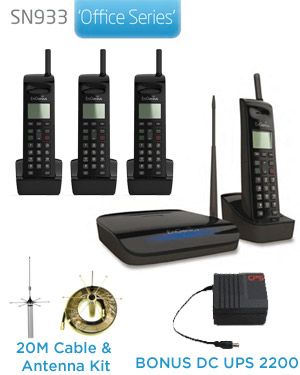 Details
Send to friend
Reviews
EnGenius SN933 Office Series- Durafon Quad Pack-20
The EnGenius Durafon SN933 ultra range long cordless phone is one of the office series of EnGenius Durafon. The system is usually composed of a based station, phone handset, together with its corresponding charging pod. This communication tool can reach up to 6 kms of range or up to 10 floors of the high density buildings.
This office communication tool is excellent for large offices, hotels, and schools. And included in this EnGenius Durafon SN933 Office Series Durafon Quad Pack-20 are the following:
1x One Line Base
4x Handsets
4x Chargers
4x Batteries
4x Belt Clips
4x Short Handset Antennas
AK20L External Antennas
DC UPS 2200 (BONUS)
Please Note: There are factors that could affect the actual range of this communication tool. The use of an external antenna kit can help in achieving the said maximum range of the phone system.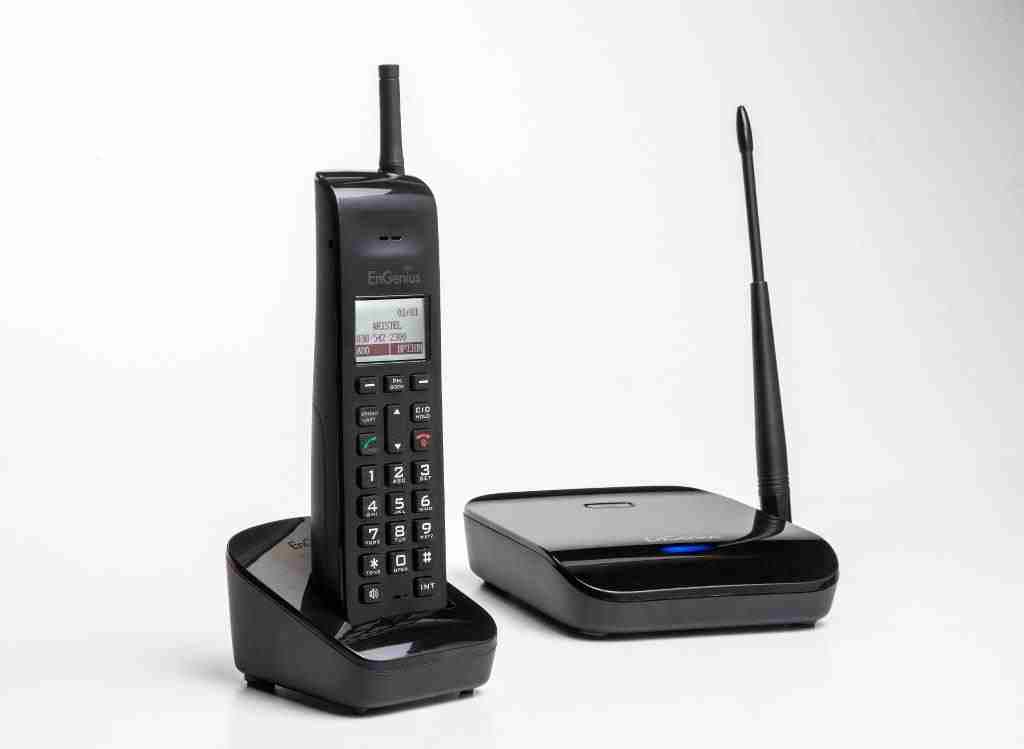 The Australia wide 1300 088 088 can be contacted for quote inquiry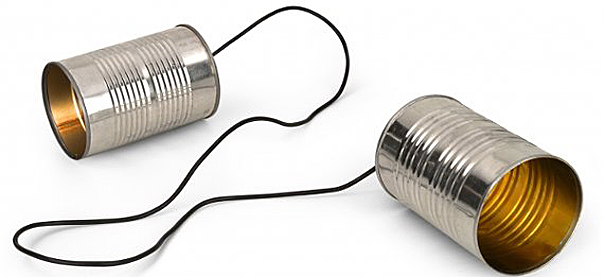 Compatibility of the EnGenius Durafon SN933 Ultra Long Range Cordless Phone
EnGenius Durafon SN933 can be a complementary system to an existing phone system or can be connected to it. Some of the compatible systems that could work excellently with this handset are the following:
1# Digital Desk Phone Systems
2# DECT Phone Systems
3# Wi-Fi Phone Systems
4# Regular Telephone Line
5# Telephone System through Analogue Port
Top 15 EnGenius SN933 Phone System Features
The EnGenius Durafon SN933 is capable of giving users more area to explore. This communication system can help its users to go beyond the limit of their offices, which also enables them to continuously stay connected, despite the distance. The range of the phone system can reach up to 6km, especially with the use of the EnGenius AK External Antenna.
Some of the excellent features of the phone system are:
30 CID Memory with Time/Date (FSK & DTMF Type)
Two-way Hands-free Intercom
Single Colour LCD
Broadcast between Handsets
Selectable Ring and Page Tone up to 8
Handset with Speakerphone Function
Handset Custom Name and Edit
LCD and Handset Keypad with Backlit
Auto Detection of FSK and DTMF CID Signal
Auto Change Channel during Conversation
Phonebook with 50 Entries
CID with Call Waiting (CIDCW)
Last 10 Calls Redial on Handset
Half Duplex Broadcast
Full Duplex Intercom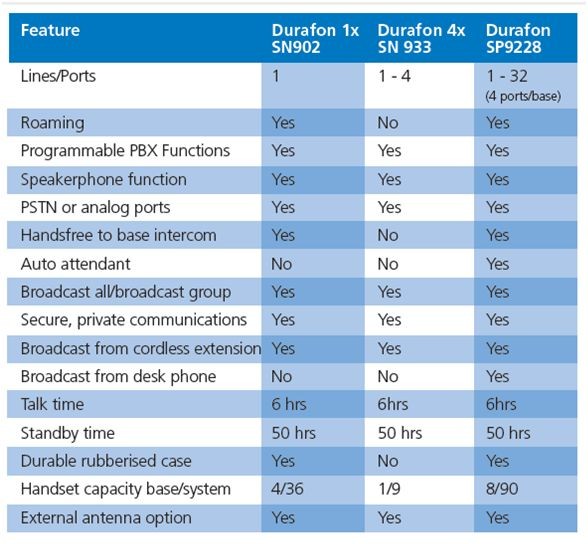 Phone Features to Use from EnGenius Durafon SN933 Handset
The EnGenius Durafon SN933 handset can be easily added to an existing system, whenever needed. The maximum number of handsets that could be added in the system is 9, and each handset has its own charging pod. While the base station weighs 275g and has dimension of 39.19x128.31x34.41mm, the handset weighs 156g, which already includes the battery, and has a dimension of 194.05x46.59x33.35mm.
Some of the phone features that the users can enjoy are the following:
4-line LCD Display
Any Key Answer
Adjustable Flash Time
Adjustable Microphone Gain
Built-in Music on Hold
Broadcast (Independent with Base)
Call Manager (Call Barring for Incoming/Outgoing Call)
Call on Hold
DTMF/FSK Caller ID
Earphone Call Control
Single Line
Operation Frequency: 915~928 MHz
Up to 400mW/-111 dBm Transmit Power
Phonebook Entries: 50
Soft Menu Key
Intercom (Independent with Base)
User-friendly MMI
Key Guard
Handset Group Setting
Type I/II Caller ID
Message Waiting Detection (VMWI)
Rapid Charging
Mute
Supports up to 9 Handsets
Ringer/Vibrate
Handset Belt Clip
About EnGenius Technologies, Inc.
The EnGenius Technologies, Inc. is a telecommunications company that tries to remain at top of their field and be updated with the current trends of the market. Pioneering in technologies that offer high-powered long range wireless solutions, the company offers its customers and target market the opportunity to defy the limitations brought by distance and other environmental factors that could affect stable communication.
EnGenius provides the market with high quality communication products and services. With an international reach with a lot of distribution channels all over the world, the company is able to offer its products and services wherever you may be in the world.
EnGenius makes sure that all its products are well-tested and could highly benefits its customers. With this in mind, it helps users in resisting the confines of space and distance through a technology that is highly sensitive and with high-powered fast transmission rate. Through this kind of technology, the products can offer stable and clear transmission quality of communication ending in smooth communication environment.
About TelephonesOnline
The Telephonesonline Pty Ltd is an online telecommunication store, which operations are mostly done through a click of a mouse. The company is based and operated in Australia, where it has several distribution channels strategically located all over the country. It has both offices and warehouses. One of its offices is found at 6 Nunney Place, Carindale QLD 4152, which is the Brisbane Office.
Telephonesonline offers products and services to all type of customers. From individual users who just need to use them for their personal reasons, to small and growing businesses that need affordable phone solutions and finally to big corporations needing complex phone systems, the company has an extensive portfolio of products that could cater to every type of communication needs.
Telephonesonline have all types of phone handsets and systems. Some of the brands the company offers include the following:
Alcatel • Avaya • Commander • Ericsson • LG Aria • Nortel • Panasonic

The Australia wide 1300 088 088 can be contacted for quote inquiry
Order today for FAST Delivery Australia Wide: Melbourne, Sydney, Brisbane, Queensland, Perth, Darwin, Canberra and Adelaide.
Customer Reviews
There have been no reviews for this product.