Commander Vision Secondhand Phone Handset Telephone, Suits Commander Vision Office Phone Systems (Refurbished Condition)
Commander Vision Secondhand Phone Handset Telephone, Suits Commander Vision Office Phone Systems (Refurbished Condition)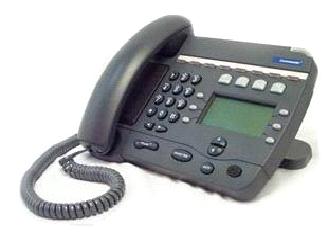 Details
Send to friend
Related
Reviews
Commander Vision Secondhand Phone Handset Telephone, Suits Commander Vision Office Phone Systems (Refurbished Condition)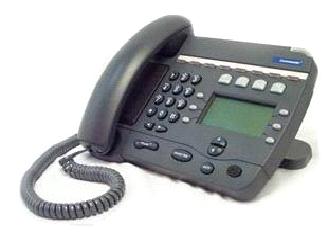 The Commander Vision Phone System is a hybrid system that allows users to connect the digital Commander Vision handsets or analogue devices, including the following:
EFTPOS
Fax
Cordless Phones
The Commander Vision can be expanded to 8 lines and 18 hybrid extensions. Features such as Voicemail and Door Phone can be added to the system at any time and is very cost-effective. This is the reason why it the perfect small business phone system for a growing office.
All the features for a small telephone system for the office wireless headsets also available for the Commander Phone System.
Condition: Second-hand and Refurbished
Warranty: 12 Months

For more information about the Commander Vision, dial the Australia wide 1300 088 088
Premier Features of the Commander Vision Telephone
Advisory Messages
Alternate Routing
Auto Attendant*
Answering Machine*
Battery Back-up
Call Barring
Call Deflection
Calling Line Identity Service
Call Logging*
Call Manager*
Call Park
Call Pick-up
Call Waiting Indications
Call Transfer
Caller Number
Caller Line Identification*
Conference
Display
Divert on Busy
Divert on No Answer
Divert to Mobile
Do Not Disturb
Door Intercom/Door Station*
Extension Lock
Facsimile Machine Uses*
General Call
Last Number Redial
Music/Tone on Hold (Mozart)
Night Service
Page
Power Fail Telephones*
Reminder Call
Reset Phone
Room Monitor
Speed Dialling
Voice Call
Weekend Service
Voicemail*
Reminder: Optional features are marked with an asterisk(*)

About Commander
Commander is an Australian telecommunications company that offers high quality phone systems, handsets, and equipment. It is considered as a frontrunner in the industry since it was established more than 30 years ago. And from then on, the company has been providing excellent products and solutions to the market, helping businesses of all sizes and types. With all the years of experience that the company garnered, Commander was able to master and be familiarize with the needs and demands of the market. And from there, it innovates products and solutions, completing the product portfolio that the company has now.
Commander aims to deliver products and solutions that can help businesses improve their operations by establishing a stable and smooth communication environment. Having this kind of environment can help businesses remain connected at all times. With lots of connectivity tools and requirements, as well as unique technique and infrastructure building excellent communication system.
About TelephonesOnline
Telephonesonline Pty Ltd is an Australia-operated and –owned telephony company that offers the market a large portfolio of products, solutions, and services. Through the company's portfolio, it helps a lot of businessesin their communication systems, including small and mid-sized businesses. The company offers refurbished and pre-owned phone handsets and systems that will be perfect for growing companies provided their limited budget allotted for their communication needs.
Telephonesonline can cater to large corporation with their brand new and advanced IP and VoIP phone systems. Included in the company's portfolio are the following products and services:
Corded Headsets
Data Cabling
Line Fixing
Cordless Phones
Cordless Phone Systems
Spare Phones
Phone System Installation and Relocation
Wireless Headsets
Conference Phones
Payphones
Door Phones
Spare Parts Supply and Maintenance
Least Cost Routing with GSM Gateways
Free Phone Support
Telephonesonline can be contacted through their hotline and through the company's several offices scattered all over the country.

To make a quote inquiry, please call Australia wide 1300 088 088
Order today for FAST Delivery Australia Wide: Melbourne, Sydney, Brisbane, Queensland, Perth, Darwin, Canberra and Adelaide.
Customer Reviews
Author: Jan Nabett
Great Product
Author: Jan Nabett
Great Product
Author: Jan Nabett
Great Product
Author: Jan Nabett
Great Product