Commander HX Phone EXEC (Refurbished DISPLAY Commander HX Series, S727/5, S727/6, TS-HX-EXEC)
Commander HX Phone EXEC (Refurbished DISPLAY Commander HX Series, S727/5, S727/6, TS-HX-EXEC)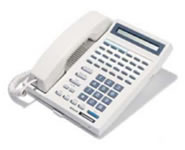 Details
Send to friend
Related
Reviews
Commander HX Phone EXEC (Refurbished DISPLAY Commander HX Series, S727/5, S727/6, TS-HX-EXEC)
The Commander HX Phone EXEC is one of the Commander HX Series along with the Commander HX STD. This series is excellent for smaller businesses with 3 phone lines and 8 extensions. The systems from this series can expand to a maximum of 12 phone lines and 24 extensions, excellent for business use as it expands.
Condition: Refurbished
Colour: White
Warranty: 12 Months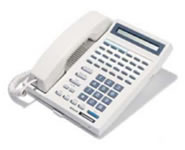 Check the product out!Call us at Australia wide 1300 088 088.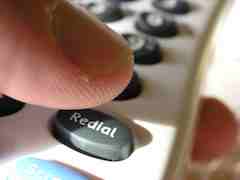 6 Basic Features of the Commander HX Executive
24 Buttons
LCD Display
Hands-free Speaker
Volume Controls
Line Indication
Redial
About Commander
Commander Systems came a long way from simply being a collaborative effort from two well-known companies, the Telstra Corporation and Plessey. The company, since it was established, has expanded and innovated, adapting its innovations and developments in the advancement of current technology. The telecommunication industry has changed incredibly and the smartphones and internet use have dominated the field. And with the changes, Commander made sure to improve its products, solutions, and services to cater these changes.
Commander offers communication products to Australian businesses and households in order for them to stay connected. Through Commander Products, businesses will be able to improve their communication systems, which is one of the core functions of their operations in order to succeed.
Commander has been delivering communication solutions and technology for over 30 years. This made the company one of the specialists in the industry. Not only meeting the communication needs of Australian households but also incredibly influencing the operations of businesses in the country.

About TelephonesOnline
Telephonesonline Pty Ltd is an Australia-owned and –operated phone company. While it may be operating online, it is also considered as the largest supplier of pre-owned, second-hand, and refurbished communication systems and handsets in the country. The company has a large portfolio of products and solutions, both brand new and refurbished ones. In addition to that, it also offers both simple and complex phone systems that can support the communication environment that all types and sizes of businesses need for their operations.
Telephonesonline is famous for the competitive prices that the company has integrated with its large portfolio. This is in addition to the company's policy of not compromising the quality of its offers, be it brand new or refurbished. It even offers the customisation service where the company assembles communication system, products, and tools that could exactly cater to a specific customer's needs. If you want to have your own communication package assembled, call the company's hotline.

To make a quote inquiry, please call Australia wide 1300 088 088
Order today for FAST Delivery Australia Wide: Melbourne, Sydney, Brisbane, Queensland, Perth, Darwin, Canberra and Adelaide.
Customer Reviews
Author: Jenna28Powers
I received my first loan when I was 32 and this helped me very much. However, I need the college loan once again.
Author: Kyong Sanchez
Excellent customer service! Good product!!!
Focus Cash Loans 10180 101 Street Northwest #1500, Edmonton, AB T5J 4K1 (780) 628-9021
Author: CamilleDixon
Lots of specialists claim that loans help people to live the way they want, because they can feel free to buy necessary goods. Moreover, a lot of banks present commercial loan for all people.