Commander Nortel Telephone T7100 (GRY) NT8B25AAAN - Dolphin Grey (Refurbished)
Commander Nortel Telephone T7100 (GRY) NT8B25AAAN - Dolphin Grey (Refurbished)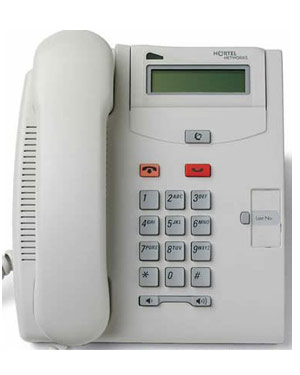 Details
Send to friend
Related
Reviews
Commander Nortel Telephone T7100 (GRY) NT8B25AAAN- Dolphin Grey (Refurbished)
The Commander Nortel Telephone T7100 is ideal for the following phone systems:
Nortel BCM Phone System
Commander NT Phone System
The Commander Nortel T7100 phone is available in colour dolphin grey and is offered in refurbished condition. While a refurbished business handset may not be brand new, it does not mean that is doesn't work or is defective. The only downside that users may see are the minor cosmetic flaws in the exterior design of the phone.
Before they are offered in the market, the refurbished phones are meticulously inspected, tested, and repackaged by experts. Qualified engineers are the only ones who can give the thumbs up to agree when the phone's fully functional and ready for the market again. Because of this, the product will not be delivered in its original box but in a different one.
Commander Nortel T7100 phone has a 12-month worry of warranty. The counting of the days will start from the day that the customers purchase the product, giving them assurance that the company can support and help if there may be problems with the product. In addition to that,Telephonesonline's warranty is identical to the warranty cover of a brand new business phone offered in the market.

Contact us through our hotline. Dial the Australia wide 1300 088 088 NOW!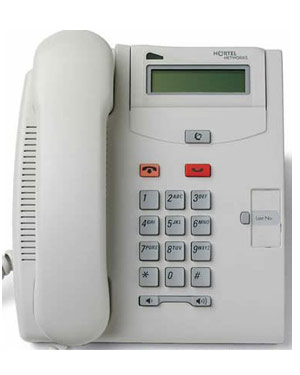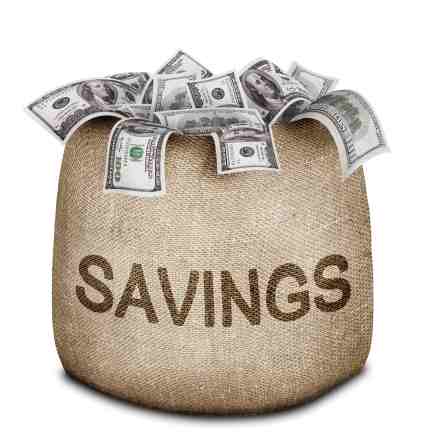 Benefits of Using a Refurbished Business Phone
Choosing to purchase a refurbished business phone instead of a brand new one has its benefits. Some of the benefits that purchasing a refurbished phone from Telephonesonline include the following:
Cost-effective Purchase. It cannot be denied that choosing to purchase a refurbished business phone can help the customer to save more money than purchasing a brand new phone. The discount can be steep and so can help small businesses to be able to afford them.
Be Able to Use More Features. If you have limited money for your communication needs, choosing a refurbished business phone can provide users access to more features. If you choose brand new phones, you will only be able to afford the ones that have basic functions but with refurbished ones, more features are accessible.
Have Access to Faster Technology. Simple functioning phones have lower cost while the more advanced ones cost a lot more. But if you choose refurbished communication devices, you can use advanced technology even with lower cost.
About Commander
Commander is a telecommunications company that have been established 30 years ago. The company is a premier company that offers communication systems, devices, and services in the Australian market. Because of the company's years of experience, it was able to master the industry and become an expert in the common demands of the market as well as the best keys to certain communication needs and bottlenecks. From the years of information gathering, the products, solutions, and services of the company are the results.
Commander helps a lot of businesses in improving their operations by making sure that its employees are connected at all times, having them one button away especially during the times when critical decision is needed right away. In addition to that, the company has also mastered the creation of simple and basic phones and solutions that could provide its customers with utmost efficiency and advantages. This is why the company can cater to all customers.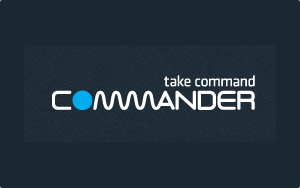 About TelephonesOnline
Telephonesonline Pty Ltd is the biggest and all-ranging online store in Australia. The company have all the products that anyone would need when considering communication and its aspects. From advanced communication devices with the latest technology to simple spare phones, the company have lots of options to choose from. Because of this, whatever kind of customer you may be, the company can cater to your communication needs. And even if you have a huge budget to spare or a limited one to consider, you can definitely have a product that will be ideal to your needs while considering the important factors in your purchase. Some famous brands that the company offers are:
Avaya ● Alcatel-Lucent ● Cisco ● Commander ● Exicom ● Fujitsu ● GN Netcom ● LG Aria ● Nortel ● Omni ● Panasonic ● Polycom

To make a quote inquiry, please call Australia wide 1300 088 088
Order today for FAST Delivery Australia Wide: Melbourne, Sydney, Brisbane, Queensland, Perth, Darwin, Canberra and Adelaide.
Customer Reviews
There have been no reviews for this product.