Commander Nortel Telephone T7000 Part NT8B24AAAA - Dolphin Grey (Refurbished)
Commander Nortel Telephone T7000 Part NT8B24AAAA - Dolphin Grey (Refurbished)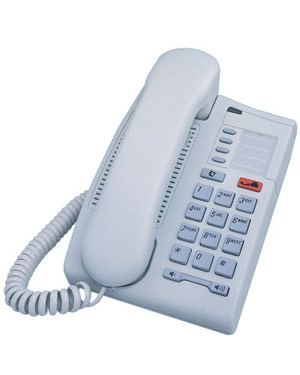 Details
Send to friend
Related
Reviews
Commander Nortel Telephone T7000 Part NT8B24AAAA – Dolphin Grey (Refurbished)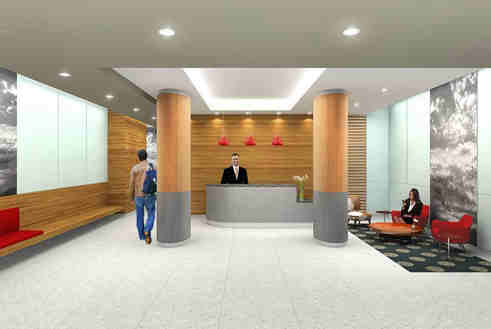 The Commander Nortel Telephone T7000 is a one-line corded communication device that is perfect to be used in common areas, including the following:
It is capable of supporting up to 5 programmable features and can use a feature card that can recognise auto-dial numbers and features in the Nortel Networks T7000 corded phone. It also has four fixed keys, a message waiting or visual ringing indicator, and a multi-purpose LED indicator. Ideal as a wall-mounted phone, the Commander Nortel Telephone T7000 is considered as a basic low-use office communication tool.
Dimensions of the Commander Nortel Telephone T7000
Base Height: 11.1 cm.
Base Depth: 21.21 cm.
Base Width: 18.01 cm.
Base Weight: 2.265 kg.
Product Information
Colour: Dolphin Grey
Compatibility: Nortel BCM and Commander NT Phone Systems
Condition: Refurbished
Cord Length: 2.7 metres
Warranty: 12 Months

More info about the product is one call away! Dial Australia wide 1300 088 088 NOW!
Phone Button Features of the Commander Nortel Telephone T7000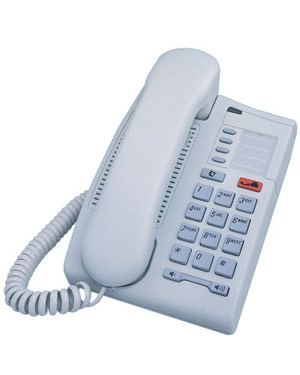 Automatic Intercom
Call Forwarding All
Conference
Do not Disturb
Hunt Group Night Service
Internal Auto Answer
Last Number Redial
Page Group
Priority Call
Ring Again
Speed Dial
Transfer
User BLF
Voicemail
Call Park
Forward Calls
About Commander
Established by the combined efforts of Plessey and Telstra Corporation for over 30 years ago, Commander is one of the top telecommunications company in the country providing premier quality business communication systems and devices. The company aims to help all types of businesses to establish a smooth and stable communication environment, making their operations very efficient and effective.
Commander is a veteran in the Australian communications market and industry. The company develops, innovates, and manufactures telecommunication products and solutions. In addition to that, it also puts together packages that can exactly cater to specific communication needs of customers. With the company's years of experience, it has mastered the best solutions and offers that customers should have in given situations. In addition, the company also covers all forms of communications including mobile and office phones, and broadband and data technologies. This is why Commander can cater to all types of communication needs.
About TelephonesOnline
Telephonesonline Pty Ltd is an Australian-owned and –operated telecommunication company that provides premier quality business communication products and solutions to companies of all sizes and types. All of its products, solutions, and services from the company's portfolio are laid down and displayed in their website for the customers to access them and skim over. If they want to purchase something, they can simply check out the product and have them delivered to wherever they are in the country. The company have several offices strategically located all over Australia.

Telephonesonline
have a large portfolio of communication products, solutions, and services. From brand new to refurbished ones, the company have it all. It even offers products from famous brands including Alcatel, Aristel, Avaya, Cisco, Commander, Ericsson, Fujitsu, LG Aria, NEC, Nortel Networks, Panasonic, Polycom, and Samsung. The high quality of all products is ensured through the company's No Compromise on Quality policy.

More info about the product is one call away! Dial Australia wide 1300 088
Customer Reviews
There have been no reviews for this product.