Commander Nortel Telephone CAPN DSS Module (GRY) NTA804EA93 - Colour Grey (Refurbished)
Commander Nortel Telephone CAPN DSS Module (GRY) NTA804EA93 - Colour Grey (Refurbished)
Details
Send to friend
Related
Reviews
Commander Nortel Telephone CAPN DSS Module (GRY) NTA804EA93 – Colour Grey (Refurbished)
The Commander Nortel Telephone CAPN DSS Module or the Commander Nortel Central Answering Position (CAP Unit) N Series Module is connected to the phone systems.
A maximum of two CAP's modules can be connected to the same telephone and each module is consisted of 48 programmable buttons.
Product Information
Colour: Dolphin Grey
Compatibility: Nortel BCM and Commander NT Phone Systems
Condition: Refurbished/Second-hand/Used/Pre-owned

Dial Australia wide 1300 088 088 and call us NOW!
All about Refurbished Devices and Their Benefits
The Commander Nortel Telephone CAPN DSS Module is offered in a refurbished condition. This means that the device is not a brand new one and may have been previously owned and used. But it doesn't mean that the device doesn't function like the brand new ones. Since they are refurbished, this devices has undergone meticulous testing and evaluation in order to make sure that it can function just like how brand new ones do.
Choosing the refurbished CAPN DSS module can also provide lots of benefits that choosing a brand new ones can't provide. Some of the benefits include the following:
When users choose refurbished communication tools rather than brand new ones, they are able to save money. A refurbished communication product is cheaper than a brand new one of the same model.
Choosing refurbished phone means that users will be able to access more features and advanced technology than brand new ones, especially since the same phone with the same number of features and technology cost more.
Refurbished phones also have similar warranty as the brand new ones.
About Commander
Commander is a telephony company that was the result of the combination of forces of the Plessey and Telstra Corporation. The company was named as Plestel Pty Ltd before and develops, manufactures, and sells communication products and solutions under the banner name of Commander Systems. It was in October 2000 that the company was renamed as Commander Australia Limited. Besides their core products, the company also sells products and solutions from other specific companies. These companies include 3Com, Nortel Networks, and Siemens. Some of the products and solutions of these companies are rebranded and sold under the name Commander Systems.
Commander has been providing business communication phones and systems for more than 30 years and it was able to provide to Australian small businesses and households alike. The company also offers all forms of high quality communication products including under the categories of insurance, utility, and data and broadband technologies.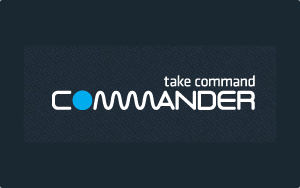 About TelephonesOnline
Australia's top-notch wholesale supplier of products, solutions, and services for business communications, Telephonesonline Pty Ltd was created more than 2 decades ago in order to cater to all types of customers that the telecommunication industry has. With the decades of experience, the company has expanded and adjusted their products and services in order to cater to the changing communication needs of customers. The company also offers both wholesaling and individual selling of products that it can cater to all types of customers, from small and growing businesses to large and well-established corporations.
Another avenue for which Telephonesonline provides the change for all types of customers is through their offer of refurbished communication phones and systems. Small businesses can benefit the most from refurbished phones and systems.
Telephonesonline also operates online and delivers products and solutions efficiently through offices and warehouses in the country. There are offices and warehouses that are efficiently located all over Australia.

To make a quote inquiry, please call Australia wide 1300 088 088
Order today for FAST Delivery Australia Wide: Melbourne, Sydney, Brisbane, Queensland, Perth, Darwin, Canberra and Adelaide.
Customer Reviews
There have been no reviews for this product.