Button DSS Console for Commander Elite Phone System DCR-60-1C (WH) (Refurbished)
Button DSS Console for Commander Elite Phone System DCR-60-1C (WH) (Refurbished)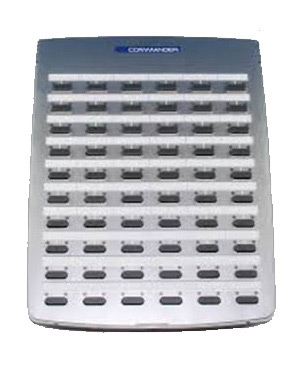 Details
Send to friend
Related
Reviews
Button DSS Console for Commander Elite Phone System DCR-60-1C (WH) Refurbished
The Button DSS Console for Commander Elite Phone System is a convenient device users can use in order to easily access function keys of the phone and make the most of the features that the phone system provides.And since the phone system has a lot of features, the console will be very beneficial in easily accessing them and using them.
With 60 buttons in the devices, the console can fit all models of handsets as long as it is compatible with the phone system. It also simplifies the process of using the phone system, giving its users the convenience that they would never experience with simple handsets.
Product Description
Manufacturer: Commander
Colour: White
Compatibility: Suits Commander Elite Phone System
Condition: Refurbished
Warranty: 12 Months

Call us at Australia wide 1300 088 088 and talk to our Representatives.
Several Commander Elite Phone System Features Button DSS Console Can Access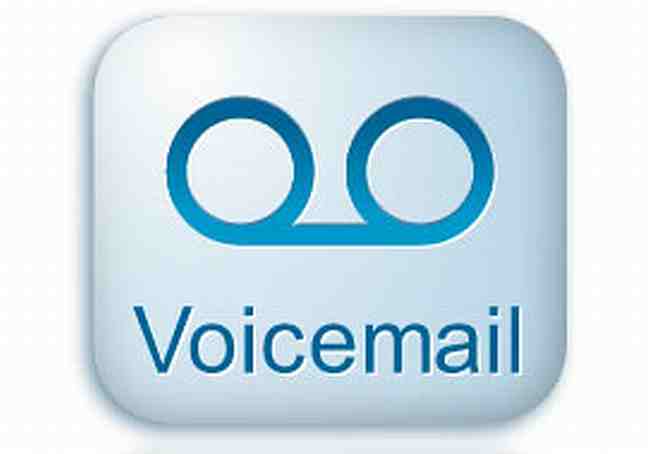 Dialled Number Indication Service (DNIS)
Automatic Number Indication (ANI)/Caller ID
Automatic Call Distribution (ACD)
Computer Telephony Integration (CTI)
Live Record
Caller ID Call Return
Multiple Music on Hold Using CO Interface
Centralised Voicemail
Integrated Digital Voicemail
Voice over Internet Protocol or VoIP
K-CCIS Common Channel Interoffice Signalling
Least Cost Routing
Multiline Conference Bridge
Unified Messaging
Refurbished Communication Productsand Their Benefits
Customers can choose whether to purchase brand new phones or refurbished ones. Both options have their respective advantages and disadvantages. For customers with limited financial allotment for their communication system and environment though, refurbished products and solutions are the most ideal option for them since most of the brand new ones are costly. And this is one advantage that refurbished phones have over brand new phones. This is the same as other communication devices like the Button DSS Console for Commander Elite Phone System. Some of the most obvious benefits in purchasing refurbished communication products include:
Refurbished phones are priced lower than brand new ones, providing more savings to customers.
Refurbished communication devices are thoroughly tested and evaluated to make sure that they function excellently just like brand new ones do.
Refurbished phones offer more features and more advanced technology compared to brand new phones offered at the same price.
Refurbished products usually have the same warranty as their brand new counterparts.
About Commander
Commander has operated for years aiming to provide customers and the entire market with top-notch quality and reliable communication products, solutions, and services that will help households and businesses remain connected at all time. Remaining connected at all times is necessary not only in businesses but also in households. This is how important Commander products and services are in every day's operations and tasks.
Providing communication products and services for more than 30 years now, the company offers not only their core products but also products and solutions from other companies. These companies gave Commander the exclusive rights to distribute some of their products and solutions. Some of these companies are Nortel Networks, 3Com, and Siemens. These products and solutions are rebadged and renamed under the brand Commander Systems. And with the number of years that the company has existed, it became extremely familiar with how the industry and the Australian market work, helping them with their product innovation and development.
About TelephonesOnline
Telephonesonline Pty Ltd is considered the largest online store in the entirety of Australia, offering communication products from the following brands:
Avaya • Aristel • Commander • Exicom • Gigaset • GN Netcom • LG Aria • Nortel • Plantronics • Polycom • Samsung • Siemens
The company is a champion of small businesses. It provides affordable communication products and solutions, helping them make use of effective and efficient communication system despite their limited budget. This gives small businesses the chance to be successful with its help.
Telephonesonline is also into wholesaling, offering large corporations with the communication solutions and devices they need in bulk. More than just that, the company is also popular for its authentic customer service. The company supports customers more than just with products but with efficient technical support and services.
Customers can easily reach the company by calling or visiting their offices. They can also visit the company's website at Telephonesonline.com.au.

To make a quote inquiry, please call Australia wide 1300 088 088
Order today for FAST Delivery Australia Wide: Melbourne, Sydney, Brisbane, Queensland, Perth, Darwin, Canberra and Adelaide.
Customer Reviews
There have been no reviews for this product.