Avaya IP Office 500 Business Phone System with 8 Handsets
Avaya IP Office 500 Business Phone System with 8 Handsets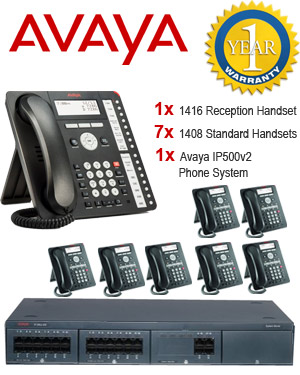 Details
Send to friend
Reviews
Avaya IP500 Phone System with 8 Handsets
The Avaya IP500 Office Phone System can be set up in eithera business quality VoIP phone system or traditional analogue. Known as specifically structured for small and growing businesses, the phone system is very cost-effective and perfect for businesses with limited budget. With all the call center and communication capabilities including conference call and in-built voicemail, it could even support a total of 32 connected business locations.
The office phone system is composed of the following:
Avaya IP 500 Office Phone System Main Unit
4x Standard PSTN lines
4x Digital Extensions
2x Analogue Extensions (Fax, Cordless, Alarm)
7x Avaya 1408 Digital Phones
1x Avaya 1416 Reception Digital Phone
Voicemail to Email Presentation (Avaya Essential Edition)
Visual Voicemail
Message Control (Save, Delete, Forward, Repeat, Rewind, Fast Forward and Skip Message)
Break Out to Reception
All Messages Time and Date Stamped
Training DVD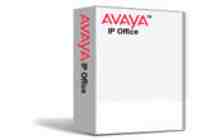 If you need to know about the quote, just call Australia wide 1300 088 088
The Avaya IP500 Office phone system main unit is capable of supporting at most 8 expansion modules, opening the opportunity for a combination of at most 384 IP, analog, and digital telephones. These phones have the capacity to 8 digital or 16 analogue trunks, as well as 240 E1 or 192 T1/PRI channels. It could also optionally support 128 voice compression channels and SIP trunks.
Avaya IP500 Features Contributing to Team Engagement
Along with the Avaya IP500 office phone system, the entire structure is also supports with the Avaya IP office Essential Edition. This is actually the very foundation of the entire IP office solution through excellent communication tools including voicemail, automated attendants, conferencing, dial-by-name, and caller ID. These communication tools are only some of the best features businesses should have.
Voicemail
Besides being capable of being synchronized to email and vice versa, the voicemail can be accessed through context-sensitive display, email and Avaya phone. This makes it a lot easier and faster for users to connect to people.
Conference Calls
Users can easily hold, schedule and host conference calls, as well as other excellent audio privileges. This will be very useful in connecting to people easier and all at the same time.
Programmed Auto Attendants
With at most 40 automated attendants that can be programmed, users call handle a maximum of 6 calls all at the same time and have easy route to the best team for the key clients by simply a press of a button.
Excellent Customer Service Tool
There are a lot of tools that are ideal for customer service including the dial by extension/name features, wallboards, agent reporting, and real-time document uploading and viewing.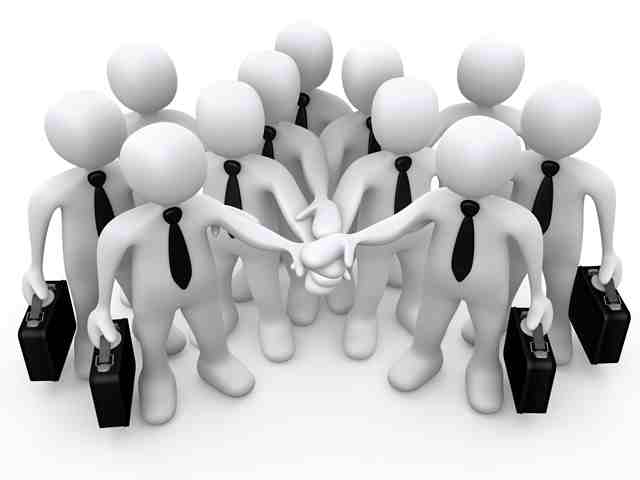 About Avaya
In the telecommunications and contact center industry, Avaya is not unheard of. The company has been providing solutions and devices to different types of industries for years now. And this brought the company at the top of the field of their expertise.
Avaya offers solutions, devices, and packages that could help people in their communication needs. This is especially helpful in businesses since they would need to collaborate with each other for their operations. They would also need it in order to communicate with the company's partners and their customers. Avaya helps people in solving any communication problem they have.
Offering not just simple deals, Avaya provides wide variety of products, which are all world-class and topnotch. With extensive portfolio of high quality solutions, the company also innovates these products in order for the customers to use them together with other third-party solutions without any problem and with ease.
About TelephonesOnline
Telephonesonline Pty Ltd is an Australian telecommunications company that values saving time and money. Being the largest online store in the country, Telephonesonline is easy to access through the internet. Checking out products can be done in a click of a button. And delivery of the products is always prompt with the presence of several warehouses all over the country.
Telephonesonline shows its value for time by making sure that it doesn't waste the time of its customers. This is evident in the customization and DIY packages. In the custom packages, customers can provide information on their communication needs and the company will be the one to put together a solution that will address those needs. On the other hand, the DIY packages will give the customers all the freedom to put together their own communication solutions.

If you need to know about the quote, just call Australia wide 1300 088 088
Customer Reviews
There have been no reviews for this product.