Avaya B159 Analog Conference Phone (700501530)
Avaya B159 Analog Conference Phone (700501530)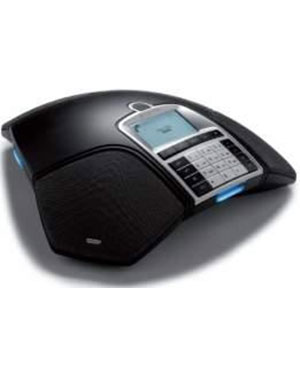 Details
Send to friend
Reviews
Avaya B159 Analog Conference Phone (700501530)
The Avaya B159 Analog Conference Phone (Part number: 700501530) is ideally suited for board rooms and large conference rooms with groups greater than 10 people (Best for larger meeting room configurations - an ideal choices for companies adding endpoints to their existing infrastructure or deploying a new network), that helps improve users productivity and collaboration between customers, partners and suppliers
Avaya B159 Analog Conference Phone is also known as tabletop conferencing speakerphone that provides superior voice quality (with award winning Omnisound audio technology, provides clear conversations with no clipping, background noise suppression, and an equalizer to adjust sound pitch) for small and midsize conferencing rooms. It provides flexible conferencing by allowing connections to analogue lines, VoIP calls, and mobile phones (a cost effectively offer a variety of low bandwidth, plug-and-play deployment options, that address the unique needs of diverse users within user's organization with a broad choice of models).
Note: The Avaya B159 is packed with many smart features and designed for flexible performance (users can record conversations on SD memory cards, while the line mode it allows user to switch between and combine three connectivity technologies - analogue, cell phones and USB). Plus, the conference guide helps user make multiparty calls and save call groups, which is very useful if user make regular calls to the same group.

In order to have a quick and easy quote inquiry, contact the Australia wide 1300 088 088.
Avaya B159 Analog Conference Phone Features
BASIC PHONE FEATURES
Omnisound Wideband via USB
Omnidirectional Microphone (Analog Line 200-3300Hz, USB 200-7000Hz)
Pickup Range: Up to 30 m2 (320 sq. ft.), > 10 persons
Loudspeakers: Volume 90 db SPL 0.5 m, 150-7000 Hz
Equalizer: Soft, Neutral, and Bright
CONNECTIVITY
Analogue Phone Connection: Modular 6/6 RJ11 to an Analog PBX
PC Connectivity: USB 2.0
GSM and DECT Connectivity: 6/6 DEC
Power Supply: Transformer 100-240 V AC/14 V DC
Expansion Microphones: Modular 4/4
Auxiliary: Modular 4/4 for Wireless Headset or PA
DIRECTORY
Phone Book: 50 Contacts
Call Groups: 20 Groups
RECORDING
Supports SD Memory Cards up to 2 GB
DIMENSIONS
Size: Diameter 240 mm
Height: 77 mm
Weight: 1 kg
COLOUR
DISPLAY AND KEYPAD
Display: Illuminated Graphics LCD, 128x64
Keypad: Alphanumeric 0-9, *, on/R, Off, Mute, Hold, Volume up, Volume down, 5 Buttons for Menu Navigation, Line (Line Mode), and Conference Guide
PLATFORM SUPPORT
Avaya IP Office Rls 7.0+
Avaya Communication Manager Rls 5.0+
Avaya Communication Server 1000 Rls 6.0+
Avaya Aura Rls 6.0+
LANGUAGE VERSIONS
User Interface: Danish, English, Finnish, French, Italian, Dutch, Norwegian, Polish, Spanish, Swedish, Turkish, German, Russian
CONTENTS
B159, Power Cable, and AC Adapter
OPTIONAL ACCESSORIER
Expansion Microphones extend the voice pickup range from 320 to up to 750 sq. ft. (30-70 ms)
Dual Analog Line and Power Extension Cable
Video Systems Connection Cable
Mobile Phone Cables
Power Extension Cable
PA Interface Box
Security Lock and Cable
Wall Mounting Bracket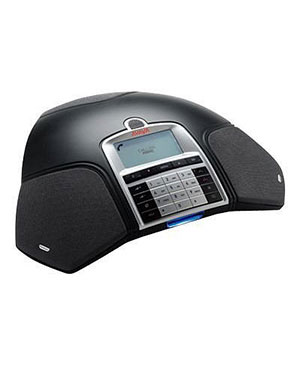 About Avaya
Avaya is a telecommunications company widely known in the contact centre industry because a lot of the company's products and solutions are broadly used by a lot of call centres all over the world. Most of the offers of the company that the contact centre industry makes use of are focused on providing excellent customer service. The company aims to help businesses through:
Providing Remarkable Customer Experience
Build Customer Loyalty
Compete More Effectively
Reduce Total Cost of Ownership
Avaya products are the company's method to help businesses and organizations be able to understand each of their customer's needs and wants. By knowing these important factors, Avaya believes that businesses can improve the customer's experience by providing them with the ideal resources that will help each of the customer's situation. With this belief and the methods that come with it, the company has been recognized repeatedly due to focusing on the key factors of communication and transforming businesses to their maximum potentials.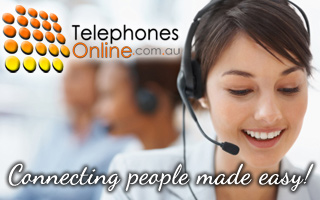 About TelephonesOnline
Telephonesonline Pty Ltd have a lot of offers to its customers. This is the reason why the company is one of the largest online stores in Australia. Included in the products and solutions that the company offers are the following:
Corded Headsets
Wireless Headsets
Cordless Phones
Conference Phones
Door Phones
Payphones
And when it comes to the services that customers can take advantage of, the following services by the experts of the company:
Data Cabling
Free Phone Support
Least Cost Routing with GSM Gateways
Line Fixing
Phone Systems Installation and Relocation
Spare Parts Supply and Maintenance
These products and services are offered in competitive pricing, which is the reason why the company is capable of providing to all types and sizes of businesses. In addition to that, Telephonesonline also have pre-owned and refurbished products that small and mid-sized business can take advantage of. And for large corporations, high tech phone systems are available for their complex communication system
Want to know more about what the company can do for you? Visit the company's official website: Telephonesonline.com.au.

In order to have a quick and easy quote inquiry, contact the Australia wide 1300 088 088.
Order today for FAST Delivery Australia Wide: Melbourne, Sydney, Brisbane, Queensland, Perth, Darwin, Canberra and Adelaide.
Customer Reviews
There have been no reviews for this product.