Avaya 9504 Digital Phone (700500206)
Avaya 9504 Digital Phone (700500206)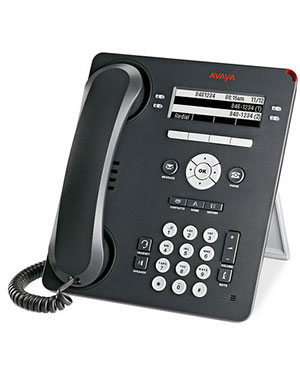 Details
Send to friend
Reviews
Avaya 9504 Digital Telephone for IP Office R7+
The Avaya 9504 Digital System telephone (Part number: 700500206) featuring a 12 administrable buttons (4 line X 32 character white back-lit display or 4 programmable feature buttons with three pages of display - each with dual red-green LEDs to display status), high-quality speakerphone (Full duplex speakerphone), wired and wireless headset support (with integrated headset jack), context-sensitive interface, a 4-way navigation cluster and with 4 softkeys.
This is an always proprietary
Avaya 9504 Digital System telephone is a full-featured digital telephone (phone comes in one color only-Black) ideally for day by day users or with straight forward needs (like cubicle workers, sales staff, even Managers and etc. – or necessitate for an array of communication tools) and must be used on the Avaya IP Office phone system or requires an IP Office phone system to operate (Not recommended to use an IP Office phone in place of user's home phone).
*System Compatibility - Avaya IP Office Release 7.0 or later
The Avaya 9504 is a part of 9500 Series where it features a large, eye-friendly displays; paperless, all-digital labeling; and a high-quality integrated speakerphone that ensures everyone / users can hear and be heard. An excellent value for growing company plus, with an expansion options including a headset interface (delivers significant competitive advantages at its price point while lowering total cost of ownership for a company).
Note: The best way to make sure users are ordering the right 9504 Digital System telephone (Part number: 700500206) is to turn the module over and look on the bottom for the part number. It should have the following located on the bottom of the module: "Avaya 9504 Digital System telephone (700500206) ".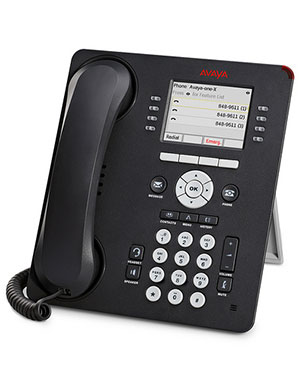 Call our Hotline at Australia wide 1300 088 088.
Premier Features of the Avaya 9504 Digital System Phone
The Avaya 9504 Digital System telephone have the following features:
4 Line x 32 Character White Back-lit Display
4 Programmable Feature Buttons with 3 Pages of Display (total of 12 Buttons), each with Dual Red-green LEDs to Display Status
Wall Mountable
Dual Position Stand
Integrated Headset Jack
Full Duplex Speakerphone
Context-sensitive Interface
4-way Navigation Cluster
4 Softkeys
Fixed features of the Avaya 9504 Digital System phone are:
Speaker
Headset
Mute
Volume
Menu
Phone
History
Contacts
Voicemail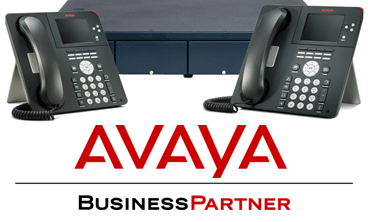 About Avaya
A well-known telecommunications company providing the market with high quality products and solutions with excellent and advanced features, Avaya is one of the most formidable when it comes to its strong foundation in the market. With more than a decade of experience providing customers with their communication needs in the industry, the company has become an expert in providing customers with the best communication system that will help businesses and their specific conditions and situations.
Avaya products are able to help businesses through a lot of ways. One of which is by improving the engagement between the company's partners, employees, teams, and customers, thus in the end improving productivity and in the latter sales. This is the Team Engagement Solutions that the company offers the market.
Avaya combined theories and knowledge on unified communications and collaboration technologies in order to create their team engagement solutions. The purpose of the solutions is that users will be able to focus more on their work and interactions rather than any technicality in the device that they use.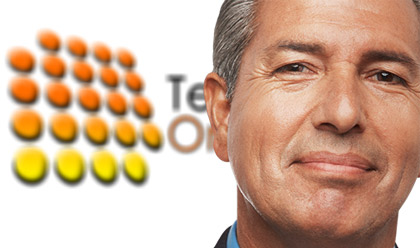 About TelephonesOnline
Telephonesonline is an Australian telephony company that offers all types and sizes of businesses in a lot of industries. It is able to provide to all of these businesses and organizations through the company's wide product portfolio. The company's portfolio is composed of high quality products, solutions, and services- both new and refurbished items. With the portfolio though, one of the offers that the company gives its customers is the package customisation. Customers provide the company with the necessary information in order to decide on the ideal communication products that will work and benefit the customers best. The best thing about this is that customers won't need to pay for something they won't need since what they have is created exactly to cater to their communication needs.
Telephonesonline also have excellent customer service. The package customisation offer is one brilliant proof of that. If you want to try and find out more, visit the company's official website at Telephonesonline.com.au.

Call our Hotline at Australia wide 1300 088 088
Order today for FAST Delivery Australia Wide: Melbourne, Sydney, Brisbane, Queensland, Perth, Darwin, Canberra and Adelaide.
Customer Reviews
There have been no reviews for this product.