Avaya 3720 IP DECT Cordless Telephone (INC BATTERY) (700466105)
Avaya 3720 IP DECT Cordless Telephone (INC BATTERY) (700466105)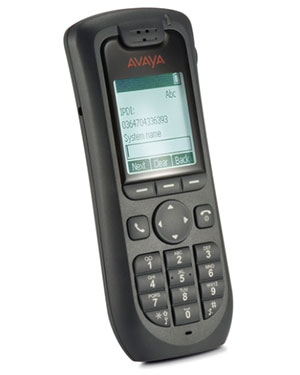 Details
Send to friend
Reviews
Avaya 3720 IP DECT Cordless Telephone (INC BATTERY)
The Avaya 3720 DECT Handset (Part number: 700466105) offers one of the latest in DECT technology from Avaya at a cost-effective / budget-friendly price that intended for office and industrial environments (with a backlit keypad, large color display, text messaging, and liquid / dust protection).
*compatible with Avaya IP Office Release 5.0 and higher, Avaya IP Office Server Edition and Avaya Communication Manager
Avaya 3720 DECT Handset is simply known as particularly useful for those needing high-quality wireless voice communications (with BW display, four way navigation key, half duplex speaker phone, 2.5mm wired headset connector) while keeping voice and data on separate enterprise wireless networks (deliver high-security, high-quality voice communications over a dedicated, and encrypted wireless network).
Note: Avaya 3720 DECT Handset is designed to meet the business needs of both office and industrial environments. Users can make and receive phone calls (including Caller ID - Navigation keys provide users with easy and efficient access to additional capabilities through the display) and also take advantage of PBX features, such as hold, conferencing and messaging (with up to 20 hours of talk time, users' work will not be interrupted).
Avaya 3720 IP DECT Cordless Telephone (INC BATTERY)
Part# 700466105
Customer Reviews
There have been no reviews for this product.