Aristel AN-MX 8 -8S 8 port Analogue FXS Access Gateway (MX88S)
Aristel AN-MX 8 -8S 8 port Analogue FXS Access Gateway (MX88S)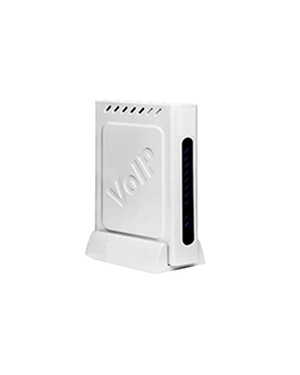 Details
Send to friend
Reviews
Aristel AN-MX 8 -8S 8 port Analogue FXS Access Gateway (MX88S)
Aristel AN-MX 8 -8S 8 port Analogue FXS Access Gateway (MX88S) has 8 FXS Ports. This is also called the AN-MX 8 Multi-Purpose MX VoIP 8 port FXS ATA. This works on the embedded Linux operating system. This is compatible with dozens of SIP platforms. Featuring Caller ID, Call Forwarding, Call Waiting, busy tone auto detection, DTMF detection and hook-flash relay.
MX8 is perfect for telecom carriers to provide residential, SME telephony and fax services through broadband networks. MX8 can also be used as ATA for IP-PBX to provide voice solutions for enterprises. It shares the same software system with carrier class VoIP gateway products. MX8 offers rich user features, high quality voice, high compatibilities, and many other benefits. Equipped with MPC852 from Motorola as its control processor and high-performance DSP C5509 from Texas Instruments for voice and fax processing, MX has powerful computation capability for IP packetization, voice compression and echo cancellation even when the voice traffic is at the peak.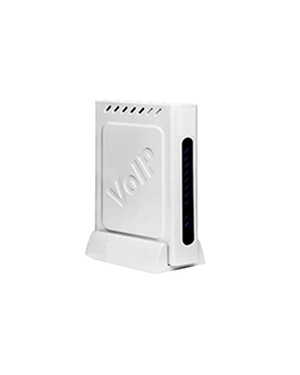 More Product Information
Brand:

Aristel

Product Type:

FXS Access Gateway

Colour:

White

Condition:

Brand New

Compatibility:

SIP Platforms

If you want to know MORE, call us at Australia wide 1300 088 088 now!

Aristel AN-MX 8 -8S 8 port Analogue FXS Access Gateway (MX88S)
Why You Should Use Aristel AN-MX 8 -8S 8 port Analogue FXS Access Gateway (MX88S)
MX88S
Works on the embedded Linux operating system.
8 FXS Ports
1 LAN Port
10/100 M Ethernet Interface
Ideal for IP-PBX and residential VoIP application.
Compact & reliable.
User-friendly provision tools.
Caller ID
Call Forwarding
Call Waiting
Busy tone auto detection, DTMF detection and hook-flash relay.
Advanced VoIP technologies including SIP, ILBC and voice encryption.
Compatible with dozens of SIP platforms.
Intelligent and rich in features
MX8 works on the embedded Linux operating system. With its powerful hardware platform and flexible software design, it can meet various voice application requirements. MX8 supports a variety of supplementary services including Caller ID, Call Forwarding, Call Waiting, and Fashion Ring-back, Intelligent Routing, RADIUS Billing Interface, Two Stage Dialling, Calling/Called Number Mapping, Auto Dialling, and etc.
Easy to operate and maintain
MX8 supports both web-based and text-based configuration setup. Users can remotely upgrade the MX8 software, change the configuration parameters, download log files, and collect gateway performance data by using the Element Management System (EMS).
High Interoperability
MX8 has passed the interoperability tests with many soft switch and gateway suppliers worldwide.
Investment Protection
Protecting your investment is one of the challenges when purchasing IP-based voice equipment. MX8 not only offers the cost-effectiveness but also supports the latest VoIP technologies and standards. Users can take advantage of the newest VoIP technologies by upgrading MX8 software.
Key features
Configuration 4 or 8 FXS analog ports; 4 FXO analog ports, mixed 4FXS/FXO analog ports
Voice Processing Voice Codec: G.711, G.729A, G.723.1, GSM, iLBC
Echo Cancellation: G.168; Tail Length: 8/16/32 milliseconds
Dynamic Jitter buffer; Voice Activity Detector (VAD); and Comfort
Noise Generator (CNG)
Calling Control Called/calling number Mapping; Line Hunting
Fax Processing T.30, T.38 Fax Relay
Billing RADIUS Interface; Polarity Reverse
Gateway Configuration Web Based User Interface; Text Based Configuration
Remote Provisioning HTTP/WEB More; Remote Configuration using New Rock EMS;
Remote Software Upgrade, Alarm, Performance Data
Signalling
Off Hook Detection FXS Loop State, DDI (Hong Kong)
VoIP Protocol SIP (RFC3261), MGCP (RFC2705)
DTMF DTMF Digits Transmit: RFC2833, INFO (SIP)
Other Special Feature
FXO bypass Line A bypass FXO line is selected during a network failure or power outage
Auto Busy Tone Detection On FXO ports to detect busy tone from POTS line
Dual Telephone Number Each line can be configured with one PSTN number and one extension number
Primary and Backup Switches The gateway can be configured and controlled by multiple softswitch
Color Ring-back Tones The ATA can download and store up to twenty fashion ring-back tones
Hardware
Max. User Line Length 3000 Meters
Ringer Equivalence number 5 for short loop (300 meters), 3 for long loop (1500 meters)
Ringing Voltage 60V RMS
FXO/FXS Connector RJ-11
Ethernet Connector RJ-45, 10/100 base-T, 10/100 Auto Sensing
System memory 32 MB
Flash Memory 8 MB
Central Processor Motorola PowerPC 852
Digital Signal Processor TI C5509
Input Voltage 5V/3A DC (A AC/DC convector is provided)
Power Consumption 15 Watt (Max)
Dimension (H x W x D) 15 x 118 x 24 mm
Weight 0.65 kg
Environment Requirement
Operation Humidity 10% to 90%, non-condensing
Operation Temperature 0 degree to 45 degree Celsius
Non-Operation Temperature 110 degree to 60 degree Celsius

About Aristel
Aristel is a top-notch enterprise that offers telephone communications in all types of occasions. It has expanded its product portfolio to provide customers with cost-effective, crystal clear, and reliable phone products and solutions. Some of the company's offers include Desk Handsets, Long Range Cordless Phones, link systems, and innovative telephone systems. The company's products and solutions are integrated with the following great features and functionalities:
Voicemail ● Paging ● Fax-link ● Pre-Pickup ID Screening ● Hands-free Capability ● Conference Call Function ● Call Light Indicators
Aristel is also popular for its door phones and security door speaker stations. Through the installation of these products, customers are guaranteed to have additional protection at home or in the office. These products enable customers to communicate from any location and even connect mobile phone to the device for additional security. These products also offer top-notch systems, including security alarm frameworks and fire security systems.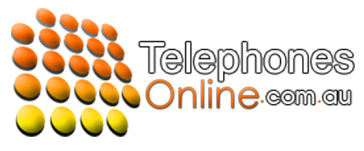 About TelephonesOnline
Telephonesonline Pty Ltd is an Australian-owned and–operated premier business communications supplier and wholesaler in the country. The company mostly operates online through its website at www.telephonesonline.com.au. Interested customers simply have to visit this site, skim through their products and services, and check out the items that they want to purchase. After that, the company will deliver the items to wherever the customers are. With its offices and warehouses all over the country, Telephonesonline then makes sure to deliver the items at the agreed time and date.
Telephonesonline offers more than just products and services, but more importantly top-notch quality and competitive prices. The company has its no compromise on quality policy that ensures the products' high quality. Another excellent factor to note is the extensive portfolio that the company offers, giving way to competitive prices.
Order today for
FAST Delivery Australia Wide

: Melbourne, Sydney, Brisbane, Queensland, Perth, Darwin, Canberra and Adelaide.
Customer Reviews
There have been no reviews for this product.