Alactel 4038 IP Touch Phone, Telephone, Handset (Refurbished) Alcatel-Lucent 8 SERIES
Alactel 4038 IP Touch Phone, Telephone, Handset (Refurbished) Alcatel-Lucent 8 SERIES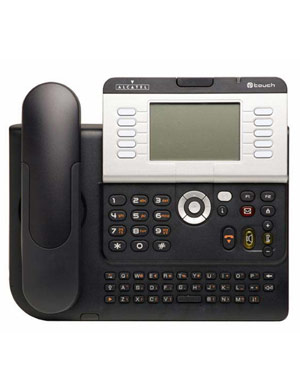 Details
Send to friend
Reviews
Alcatel 4038 IP Touch Phone, Telephone, and Handset (Refurbished)
The Alcatel 4038 IP Touch Phone is a communication device that is compatible with the Alcatel-Lucent 8 SERIES. It is the second-in-line to the flagship product of Alcatel, which is the Alcatel 4068 IP Phone.
Alcatel 4038 IP Touch Handset is a stylish device that will allow its users to access user-friendly features that are usually available in an Alcatel office phone and handset.
More Product Information on Alcatel 4038
| | |
| --- | --- |
| | Alcatel-Lucent |
| | IP Phone |
| | Black |
| | Refurbished |
| | Alcatel-Lucent 8 SERIES |
| | 12 Months Replacement |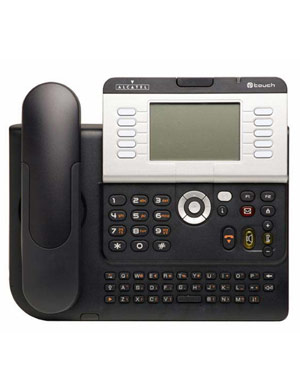 CALL US right now and find out more about Alcatel 4038 IP Phone. Dial Australia wide 1300 088 088 NOW!
Alcatel 4038 IP Phone Handset Features
Alcatel 4038 IP Touch handset has a unique QWERTY keypad for speed dialling and staff listings you simply won't want to go back to a traditional key system.
With the Alcatel 4038 telephone all you do is type in the first letter of the person you are trying to contact and presto, it brings up all your options on screen. It's just like using your mobile phone contacts except faster! The keyboard on the 4038 handset can also be used for internal office messaging – another great feature in busy offices!
The Alcatel Lucent 4038 telephone also has intelligently designed coloured buttons for frequently used features like voicemail (red and flashing), hands free (orange), mute (yellow). And they have located all the most frequently sued service in one area – that's easy for the 4038 user.
Our refurbished Alcatel 4038 IP Touch telephone comes with a 12 month warranty and is built to last. They have the same excellent reputation and build quality as the Alcatel Lucent OmniPCX Office phone systems they connect to. Its features include the following:
Hands-free function, Loudspeaker and Headset jack
XML, application openness and 2 Ethernet ports
Audio extension connection
Programmable Feature Buttons
Full Duplex Hands-free
RJ45 Ethernet connection (LAN & PC)
Bluetooth (4068 model only)
Large screen with 4 adjustable levels of grey (100 x 160 pixels)
Alphabetical keypad, intuitive function keys, informative icons
Dial by name
Text messaging
Half/ Full Duplex connection (10BT/ 100BT)
VoIP H323 voice compliance, RTP RTCP
Voice Compression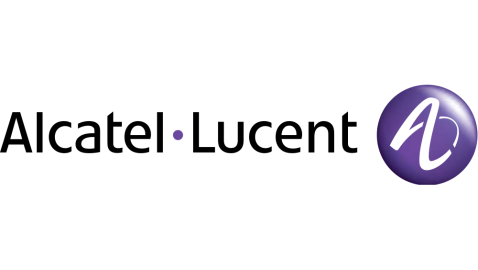 About Alcatel-Lucent
Established in the year 2006, Alcatel-Lucent is a specialist company in terms of the communications industry. It was created when Alcatel and Lucent Technologies joined forces to create a company that would deliver breakthrough products, solutions, and systems to different industries and the market in general. Currently part of the Nokia Networks, this company, before it joined Nokia, was already an excellent performing telecom company. In fact, it is already an expert in cloud, broadband, mobile, internet, and networks.
Alcatel-Lucent was headquartered in France. It has over 10000 employees working under it, which allowed the company to cater to all types of customers, including service providers, and private and public agencies. Since the company addresses the needs of businesses, especially when establishing a smooth and stable network for their operations.
Alcatel-Lucent caters to services providers, including telecommunications and cable operators. It even supports expansive industries, including the following:
Finance ● Aviation ● Oil and Gas ● Healthcare ● Railways ● Power Utilities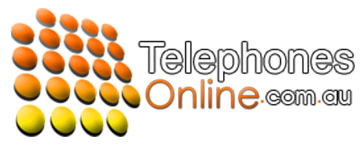 About TelephonesOnline
Telephonesonline Pty Ltd is an Australian owned and operated communication products, solutions, and systems provider and wholesaler. It has been in operation for over 2 decades and so has established itself well in the market. Throughout the years, it has become an expert and has gathered enough information and details to be able to tell and trends and demands of the market. This has made the company one of the premier wholesalers and suppliers in Australia.
Telephonesonline offers the market with both top-notch quality and competitive prices. The company ensures that it only offers its customers with the best of quality through its No Compromise on Quality policy. This policy serves as the promise of the company that whether it be brand new or refurbished, their products would always have high quality.
Find out more information about the company by visiting the company's official site: Telephonesonline.com.au.

To make a quote inquiry, please call Australia wide 1300 088 088
Order today for FAST Delivery Australia Wide: Melbourne, Sydney, Brisbane, Queensland, Perth, Darwin, Canberra and Adelaide.
Customer Reviews
There have been no reviews for this product.