ABTC Leader HP2 Two Line, Data port 15 service buttons Grey
ABTC Leader HP2 Two Line, Data port 15 service buttons Grey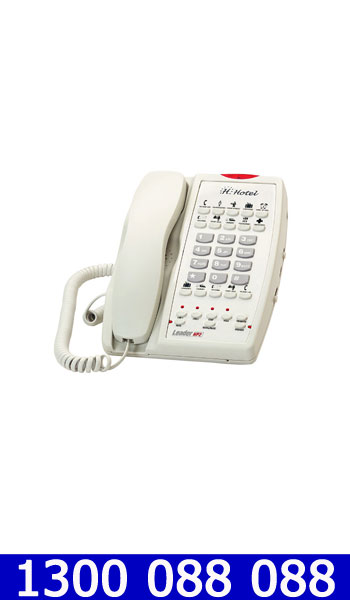 Details
Send to friend
Reviews
ABTC Leader HP2 Two Line, Data Port 15 Service Buttons Grey
The hospitality industry is one of the largest and most successful one in the market but businesses have to stay on top of their leagues in order to be considered as one of the best in the industry. This is where communication will come very handy and effective in business' operations. And in this specific industry, the Leader HP2 is a two-line telephone that is designed to specifically address its demands and needs.
This package includes:
ABTC Leader HP2 (Two-line) (Grey)
Data Port
15 Service Buttons
The Leader HP2 phone is a flexible one that could be combined and integrated with applications or could function alone. Despite its flexible nature, it is very easy and simple to use since it was also designed bearing in mind the convenience it could provide its users.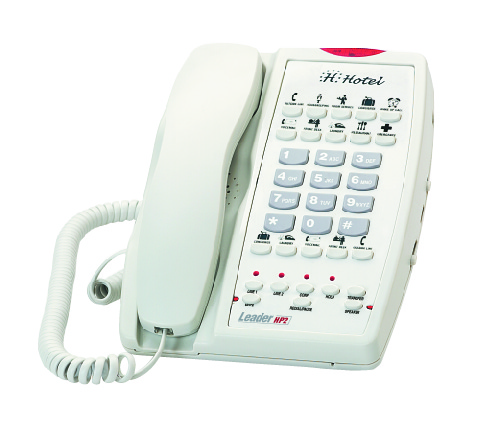 Phone Features of the ABTC Leader HP2
The Leader HP2 phone can be integrated with other systems or could work alone. Either way though, there are excellent features in the communication tool that could accommodate programs and functions. Its features include:
Hospitality 2-line Phone
Custom Faceplate Available
Hands-free Speakerphone Feature
15 Memory/Service Keys (Can be Changed to Any Requirement to Suit Customer Needs)
Data Port (Allows a Fax or Modem to Still be Connected to the Phone Line)
Integrated Message Wait Lamp or MWL Option
Volume Control
Hold Button
Conference Button
Mute Button

Make an easy and quick quote inquiry through Australia wide 1300 088 088

About TelephonesOnline
The telecommunication industry in Australia is composed of highly productive and excellent companies that could offer first-rate products and service. One of which is the Telephonesonline Pty Ltd.
Though the entire company has its foundation deep in the online world, Telephonesonline offers only the best in the industry and focused in the benefits of its customers. Being a top company in the industry, the company is comprised of experts and professionals who have been in the industry for as long as or even more than the number of years that the company has been established. Because of this, the company also offers the best services in the industry
Telephonesonline prides itself with both the real customer service, where the company gives its clients exactly what they need and want, and the ongoing service, where the company checks up on their clients for time to time for their other needs that the company can cater to. The first kind of service is especially applicable through the customisation offer of the company, helping clients only pay for what they need
While the entire market of the company transacts online, offices are found all around the country. One of which is found at 1/36 Irvine Drive Malaga WA 6090, the Perth Office
Customer Reviews
There have been no reviews for this product.