XBLUE NEW SMALL PHONE SYSTEM, 4 Lines 3 HANDSETS
XBLUE NEW SMALL PHONE SYSTEM, 4 Lines 3 HANDSETS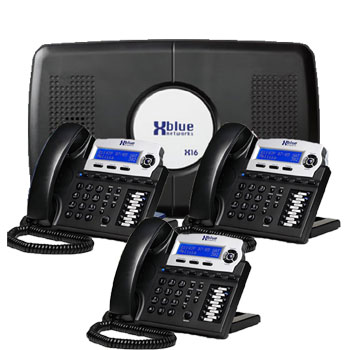 Details
Send to friend
Related
Reviews
XBLUE New Small Phone System (4 Lines, 3 Handsets)
The XBLUE Networks is the ideal company for small businesses, precisely because the company's products are designed to cater to the communication needs of this type of businesses. This small phone system package includes the following:
4x Lines
3x Digital Handsets
Voicemail
Message on Hold
The additional handsets of the package could reach up to 16 devices. The maximum for the lines is 16, with the optional additional 2 Line Card.

Simply dial for a quote with Australia wide 1300 088 088

Advantages of Using XBLUE Small Phone System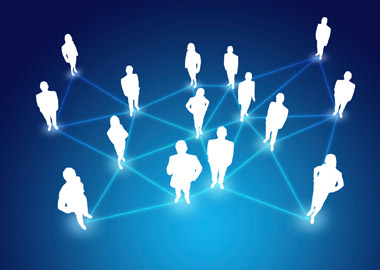 Improves Internal and External Communication
The new small phone system of XBLUE is capable of improving a company's internal and external communication through its stable and flexible phone system. Enhances Team Management
With an excellent phone system as its foundation, a company will be able to enhance its team management since communication between employees in the company will improve.
Saves Money
The XBLUE small phone system is more than just a purchase, it is an investment. And precisely because it is an investment that using it is able to save money. Since the phone system will be structured exactly as a business needs, companies will only pay for what they need for their companies.
Improves Customer Service
Simple improvement in the communication will also lead to an improvement in the customer service. Simple as it is.
Features to Enjoy with the XBLUE Small Phone System Pack
Included in XBLUE's new small phone system pack are the following features:
16 Extensions
2-Line Expansion Module for CO or VoIP (Optional)
2 Conference Circuits
4-Prts Voicemail System
4 CO Lines (Total 6 Lines with Optional Expansion)
Call Hold
Caller ID
Call Transfer
Call Forward
Call Waiting
Music On Hold
System Programming by Phone
User-friendly Telephone Navigation Key
Auto Attendant System
About XBLUE Networks
Serving small to mid-sized business for more than 20 years, the XBLUE Networks is a telecommunication company that serves topnotch products and services in any kind of industry. The company's target market are businesses with 2 to 24 employees. And throughout those decades, it has improved operations of a lot of small businesses in the country and all over the world.
The XBLUE Networks is the leader in the telecommunication industry for small businesses. And with decades of experience in the field, the company knows all about small businesses and what exactly they need. This is why a lot of businesses are putting their trust on the company.
XBLUE Networks customize solutions depending on what the customer needs. The customer can simply specify what their business' communication needs are. And the company will do the job to provide the best solution that could cater to those needs.
About TelephonesOnline
Considered the biggest online store in Australia and a topnotch suppliers of wholesale business communication products, the Telephonesonline Pty Ltd is Australian -operated and –owned. The company's products and services are offered all over Australia, with a lot of its offices in the nation. One of those is the Perth Office found at 1/36 Irvine Drive Malaga WA 6090.
Telephonesonline has been in the industry for more than 20 years now and the company is an expert of the market and what communication needs a company has. And this has pushed the company to be at the top of the industry. Besides topnotch quality, the company offers its users with competitive pricing, ongoing service and real customer service.
With its VoIP and IP phone systems and handsets, Telephonesonline has a wide variety of products that could cater to all types of customers in any industry. This has made the company very competitive in the market.

Simply dial for a quote with Australia wide 1300 088 088

Customer Reviews
There have been no reviews for this product.