LG Aria 130 Phone System with 8 Handsets
LG Aria 130 Phone System with 8 Handsets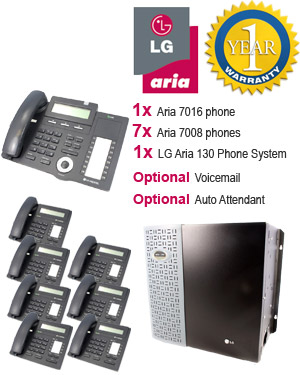 Details
Send to friend
Reviews
LG Aria 130 Phone System with 8 Handsets
The LG Aria 130 Phone System is offered in different packages in order to cater to different communication needs. One of which is the package deal #3. And the package is composed of the following:
4x ISDN 2 or PSTN Lines
1x LG Aria 130 Phone System
7x LG Aria 7008 Handsets
1x LG Aria 7016 Handset
12 Digital Extensions
Auto Attendant ($100)
Voicemail ($300)
Both auto attendant and voicemail features are optional and may only be included when requested.

In order to inquire for a quote, just call the Australia wide 1300 088 088

Features of LG Aria 7008 Handset
The LG Aria 7008 phone is part of the package and includes these features:
2-line LCD Display
5 Feature Keys
8 Flexible Keys Assignable
Charcoal Color
Differential Ringing Tone Selection
Full Hands-free Speakerphone
Message Waiting Lamp 2.5mm Headset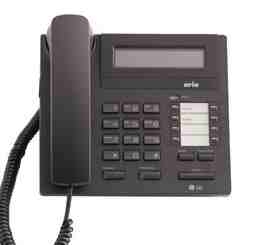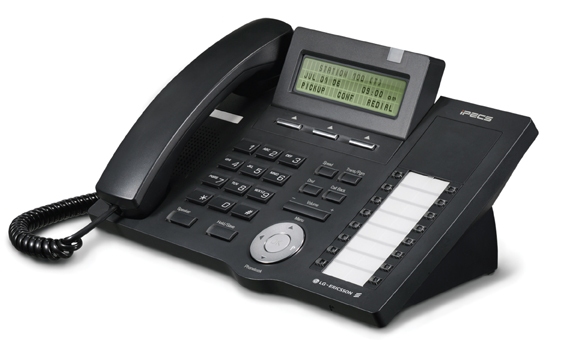 Features of LG Aria 7016 Handset
Part of the package deal #3 is the LG Aria 7016 phone, which have the following features:
2-Line LCD Display
11 Feature Keys
16 Flexible Keys Assignable
Charcoal Color
Differential Ringing Tone Selection
Full Hands-free Speakerphone
Headset Jack for Headset
Message Waiting Lamp 2.5mm
All of these handsets are shrink-wrapped and professionally refurbished. Together with new plastic and paper sets, as well as cords, the handsets are individually boxed.
All about LG Aria 130 Phone System
LG Nortel Aria has been in the industry for years now, catering to more than 40% of the small and medium businesses and providing for their communication needs with excellent phone systems. With handsets and phone systems built on the foundation of convenience, reliability and valued price, a lot of customers chose the said system in contrast to other in the market. And some of the features which made it ideal for businesses are the following:
Analogue Extensions
Backward Compliant
CTI Capable
Easy Speed dialing
Easy Handset Navigation Menu
Future-proof
Hands-free Speakerphone
On Hold Calls and One-button Transfer Calls
Visual Ease with Green/Red Lights
VoIP Capable
In fact, the handsets that come with the LG Aria 130 phone system are ideal for receptionists. In fact, most of the users are satisfied with the benefits and advantages of the phone system.
About LG Aria
Aria Communications Pty Ltd is the exclusive distributor of PBX and KTS LG products in the Pacific regions and Australia, through the trading name LG Aria.
LG Aria is made up of experts in the field. With its headquarters located in Melbourne, as well as its distribution center, the company is composed of few handpicked employees. From its Administration, Finance and Management Department to its Engineering, IT and Product Training, the company employs only 27 experts in total. This is no reason though to have any delay or compromise in the quality of the products or even in the distribution.
LG Aria is capable of supplying an average each month of 450 phone systems. With three product development engineers to test every product, the company makes sure that each one of them meets the market's modifications and design recommendations, as well as Australian specifications. Even the product's external structure is subjected to an "A-tick" inspected before the production.
About TelephonesOnline
Telephonesonline is a topnotch wholesale supplier of communication solutions and phones in Australia. Establishing its entire market online, the company was able to introduce an easier and simpler process of purchasing wholesale products. Customers can simple checkout all their purchases and have them delivered for free, wherever they are in the country. And with several distribution channels scattered all around the nation, delivery is ensured to be fast and efficient. There is one located at 78 Scanlon Drive, Epping Victoria 3076.
Telephonesonline offers more than just products, but also services that may be relevant in the use of those products. Some of these include installation and repair services. But one of the most efficient services that the company offers is its customization, where customers are aided in finding out what they really need and creating a package to fit that specific communication needs.

In order to inquire for a quote, just call the Australia wide 1300 088 088

Customer Reviews
There have been no reviews for this product.