NEC Xen Master Phone system 8x Lines 8x Phones Refurbished
NEC Xen Master Phone system 8x Lines 8x Phones Refurbished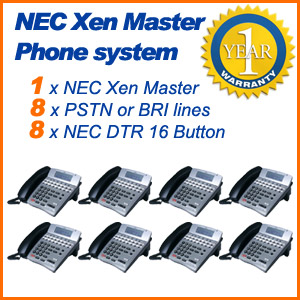 Details
Send to friend
Reviews
NEC Xen Master Used Phones (8 Lines, 8 Handsets)
The NEC Xen System is a compact and efficient powerful system that is capable of providing and keeping up with all the demands needed in any industry of any company or business. The system is also specially designed for quick and easy installation and use through its compact design. The greatest thing about the system is that it is very flexible and cane be expanded by increasing its port size thriftily.
NEC Xen System provides several multiline terminals, including display and non-display terminal, which are all compatible with all the capacities of 8-line, 16-line, and 32-line.
Flexible-structured NEC Xen System for Any Type of Business and Industry
The NEC Xen Master Phone System have these inclusions:
1x NEC Xen Master Phone System
8x NEC DTR Handset (16 Buttons)
8x PSTN or BRI Lines
Cables and User Guides
12 Months Warranty
NEC Xen Master Phone System can be connected easily with NEC handsets, which makes it less costly. It also supports wide variety of additional equipment, which can accommodate more users in their customer needs.

Quote inquiry can be made by calling Australia wide 1300 088 088

Basic Telephone Features of the Flexible NEC Xen Phone System
The NEC Xen Telephone System provides a lot of support features to take advantage of. Some of those are the following:
Automatic Number Indication (ANI)/Caller ID
Automatic Route Selection (ARS)
Centralized Voice Mail Computer Telephony Integration (CTI)
Dialed Number Indication Service (DNIS)
Dterm Handset Cordless
Integrated Digital Voice Mail
ISDN-BRI and PRI Voice Trunks
LAN/KTS Cabling Integration
Least Cost Routing (LCR)
Live Monitoring and Record
Live Record
Multiline Conference Bridge
Multilingual LCD Indication
Multiple Music on Hold using CO Interface
PC Attendant Console
Unified Messaging Uniform Call Distribution (UCD)
Voice over Internet Protocol Trunks (VoIP)
Wireless System
Optional 33.6 kbps Modem for Remote Programming and Maintenance
Basic Benefits NECXen System
Improves Productivity and Efficiency
Excellent communication solution provides better collaboration between teammates and employees of a company, increasing the efficiency of their work and in the end increasing the productivity of the company.
Lessens Company Costs
Despite being a powerful communication tool, the NEC Xen Telephone System is cost-effective and can be used and taken advantage of by smaller and growing companies, who have tighter budget. In addition to that, the communication tool also helps save transportation fees and operational costs meant for office space.
Provides More Office Setup Options
More options are given to employees through the phone system. Using this communication tool, employees can now work in home and remote offices. Improves Company and Customer Relationship
With better communication system, customers are given faster and more accurate information on whatever inquiry they have which pleases the customers, resulting to customer satisfaction, which gives the company a huge advantage.
Simplifies Company Management and Administration
Great communication system for the company can improve the management of the administration and simplify message-sending inside the company. This will lead to better collaboration in the company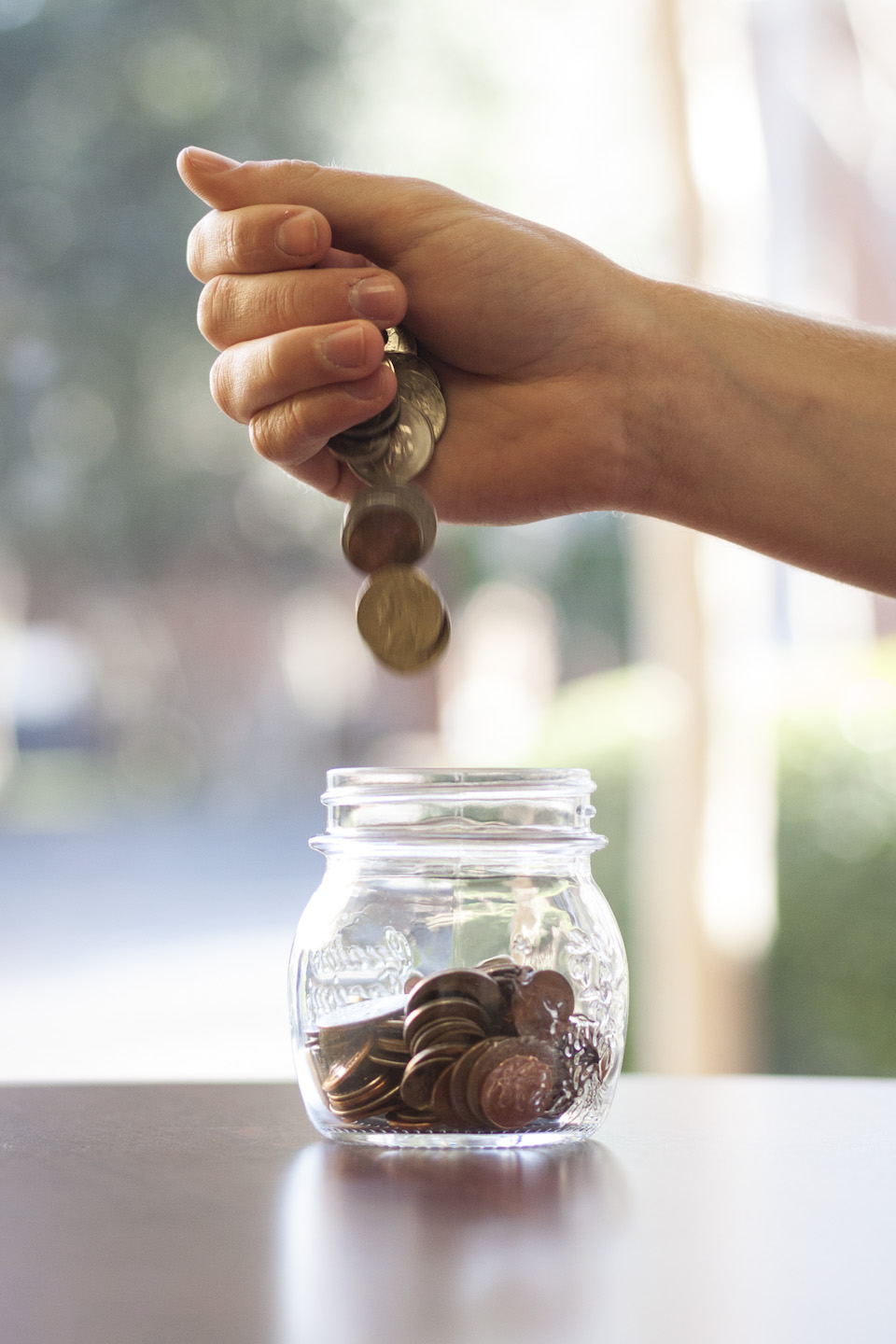 About NEC
Considering the Australian market, NEC is one of the leading telecommunications company in the industry. The company was able to capture the majority of the small businesses and home offices in the country. And despite the difficulty in capturing any market, NEC succeeded in making it happen throughout the years.
NEC is Australia-operated and –owned, starting when it was established in the country in 1969. Currently considered as the company with the largest national reach in several regions, including the Pacific and ANZ, NEC possesses important instruments in the company's success. One of these instruments is its Technology Center located in Melbourne. Strategically placed, the Technology Center of NEC is the mastermind of all the company's innovations and development of their products.
Being in the industry for years, NEC is now composed of a total of 700 employees under its management, with 200 channel partners all over the country to aid their distribution of products.
About TelephonesOnline
Telephones Pty Ltd is a product of the rising popularity and effectiveness of the online world. Considered as Australia's largest online store, the company offers telecommunication systems, including standard PABX telephone systems, VOIP and IP Phones. Its portfolio of products is extensive that enables the company to cater to every type of clients in the market.
Telephonesonline offers both new and refurbished products. This gives more options for the clients to consider when purchasing, especially when it comes to their budget. Clients can also choose to buy one product at a time or wholesale, depending on their needs.
Telephonesonline offers products of different brands, including: Avaya • Alcater-Lucent • Aristel • Cisco • Commander • Ericsson • Fujitsu • Gigaset • GN Netcom • LG Aria • NEC • Nortel • Omni • Plantronics • Panasonic • Polycom • Samsung • Siemens
Telephonesonline delivers promptly with few warehouses all over the country. Their Melbourne office is located at 78 Scanlon Drive, Epping Victoria 3076.

Quote inquiry can be made by calling Australia wide 1300 088 088

Customer Reviews
There have been no reviews for this product.