Engenius SP935-SIP Quad-B20- 1 x 10 Line SP935 Base, 4 x SP935 Handsets, 4 Chargers, 8 Batts, 4 Belt Clips, 4 Short HS Ants and 4 Long HS Ants, 4 Durapouches, AK20L External Antenna Kit, Lighting Protection Kit and TC-12-6000 UPS
Engenius SP935-SIP Quad-B20- 1 x 10 Line SP935 Base, 4 x SP935 Handsets, 4 Chargers, 8 Batts, 4 Belt Clips, 4 Short HS Ants and 4 Long HS Ants, 4 Durapouches, AK20L External Antenna Kit, Lighting Protection Kit and TC-12-6000 UPS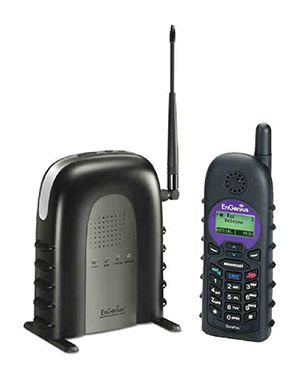 Details
Send to friend
Reviews
SP935-SIP Quad-B20- 1 x 10 Line SP935 Base, 4 x SP935 Handsets, 4 Chargers, 8 Batts, 4 Belt Clips, 4 Short HS Ants and 4 Long HS Ants, 4 Durapouches, AK20L External Antenna Kit, Lighting Protection Kit and TC-12-6000 UPS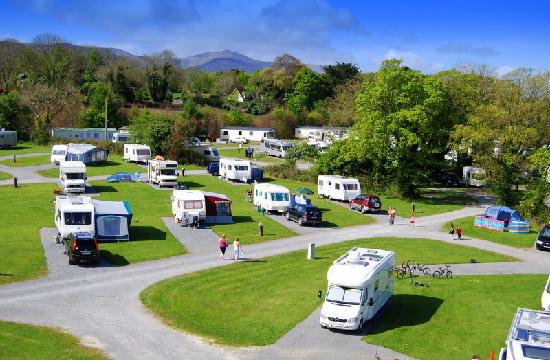 It is undeniable that communication serves as an important factor in pushing businesses towards success. And while this is something obvious and to be expected, there are several jobs that would have communication more challenging than other jobs. This is why there are also special communication tools that could address this kind of need. The EnGenius Durafon SP935-SIP is one of the most reliable industrial long range SIP cordless phones there are in the market. And this specific models could be highly beneficial in workplaces like:
Car and Truck Rental Lows
Caravan Parks
Farms
Large Campus Environments
Marinas
Nurseries
Storage Facilities
The EnGenius Durafon SP935 supports up to 12 floors in-building penetration and 10 kilometres line of sight range. It is capable of supporting 10 SIP accounts and 10 handsets
This SP935-SUP Quad B20 package includes:
1x 10 Line SP935 Base Unit
4x SP935 Handsets
4x Chargers
8x Batteries
4x Belt Clips
4x Short Handset Antenna
4x Long Handset Antenna
4x Durapouches
AK20L External Antenna Kit
Lighting Protection Kit
TC-12-6000 UPS
The EnGenius Durafon SP935 is one of the most innovating phone system introduced by the company in the market, considering the fact that it can provide crystal clear communication line despite the long distances. The entire system is very user-friendly that it could be used with multiple handsets in order to provide its users with flexibility and mobility.
Top-notch Features of the EnGenius Durafon SP935-SIP Long Range Cordless Phone System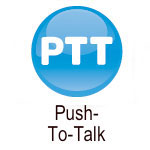 The EnGenius Durafon SP935 Long Range Cordless Phone System possesses several efficient and convenient features that could be customised depending on the users' needs. These features include the following:
Direct Indial for up to 10 Handsets
Independent 2-way Intercom
Push-to-Talk or PTT Broadcast Feature
20,000 Hectares of Property, Open Land and Coverage, and 250,000 M2 of Facility Coverage
Base Support: Up to 4 Concurrent Calls [4 SIP or 3 SIP+1 PSTN]
Proven Durability due to Ruggedized Handset Design
Standard or Industrial Handset Option
Interchangeable Accessories
The EnGenius Durafon SP935-SIP phone is compatible with all popular IPBX systems offered in the market. It is very durable and can work in the most complicated environments ever existed. It can penetrated 12 floors of in-building and 10 kilometres of line of sight range.

Call Telephonesonline at Australia wide 1300 088 088 for more information!

About EnGenius Technologies, Inc.
If you are looking for a durable phone system and handset to help in your business' operations, EnGenius Technologies, Inc. is the ideal company to trust. The company offers high quality communication products and services, focusing on long distance and complex terrains and workplaces. This is the reason why the company is also known for the products' stability, sensitivity, and flexibility, and thus have pushed a lot of businesses towards success and be on top of their respective industries.
EnGenius is a leader in the high power and long range wireless solution. The company offers an extensive portfolio of communication products and services. Some of which include:
Long Range Cordless Phones
Network Security Products
Network Servers
Wireless Mesh Network Ideal for Digital Wireless Network
EnGenius makes sure to always be updated and connected to the current trends and demands of the market. This enables the company to provide high quality and competitive priced products and services that could cater to customers' needs and improve customer satisfaction.

About TelephonesOnline
Telephonesonline Pty Ltd is owned and operated in Australia itself, making sure that the company is well-rounded and informed with the specific need of the market and the trends of communication requirements that customers have. It is focused on providing businesses of all sizes with the communication devices and tools that they need in order to succeed in their respective industries. Besides the high quality products and services and the top-notch customer services that the company offers, it is also admired by its customers because of the competitive pricing and the ongoing service the company provides.
Telephonesonline offers competitive pricing by giving customers the option of choosing second-hand and refurbished communication products, lowering their probable expenses in the end. And for the ongoing service, the company tries to keep updated with the communication needs of its current customers. Whether these customers have only purchased once or is a loyal customer, Telephonesonline follows through their needs and ask to be the ones to cater to those needs.
If you are interested, you can visit the Brisbane Office found at 6 Nunney Place, Carindale QLD 4152.
Customer Reviews
There have been no reviews for this product.