Engenius SP935-SIP Quad Pack-IND20 1 x 10 Line  SP935 Base, 4 x SP935 Handsets, 4 chargers, 8 Batts, 4 Belt Clips, 4 Short HS Ants and 4 Long HS Ants, 4 Durapouches, IND20L INDOOR DOME  ANTENNA KIT and TC-12-6000 UPS
Engenius SP935-SIP Quad Pack-IND20 1 x 10 Line  SP935 Base, 4 x SP935 Handsets, 4 chargers, 8 Batts, 4 Belt Clips, 4 Short HS Ants and 4 Long HS Ants, 4 Durapouches, IND20L INDOOR DOME  ANTENNA KIT and TC-12-6000 UPS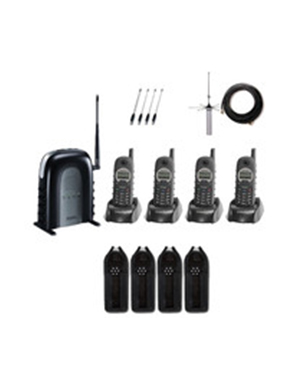 Details
Send to friend
Reviews
SP935-SIP Quad Pack-IND20 1 x 10 SP935 Base, 4 x SP935 Handsets, 4 Chargers, 8 Batts, 4 Belt Clips, 4 Short HS Ants and 4 Long HS Ants, 4 Durapouches, IND20L Indoor Dome Antenna Kit, TC-12-6000 UPS
The EnGenius Durafon SP935-SIP Long Range and Durable Cordless Phone was created for the sole purpose of providing seamless communication environment amidst long distances and complicated terrains. It has the range of at most 10 kilometres of line of sight and 12 floors of in-building penetration. It can also support maximum of 10 SIP accounts and connect to 10 handsets.
There are several ways for which this product is packaged with other communication devices. This SP935-SIP Quad Pack-IND20 package includes:
1x 10 SP935 Base Unit
4x SP935 Handsets
4x Chargers
8x Batts
4x Belt Clips
4x Short HS Ants
4x Long HS Ants
4x Durapouches
IND20L Indoor Dome Antenna Kit
TC-12-6000 UPS
The EnGenius Durafon SP935 is one of the most innovative products offered in the market. It helps provide smooth communication in any workplace environment, despite the long distances and the complicated terrains in work situations. This includes the following industries and setups:
Nurseries
Hospitals
Caravan Parks
Large School Campuses
Marinas
Storage Facilities
EnGenius Durafon SP935-SIP Durable and Long Range Cordless Phone System Features
The EnGenius Durafon long range cordless phone provides its users with the mobile freedom and flexibility. The entire system can be used together with any popular IPBX systems, as well as any IP-PBX capable of supporting Standard SIP Protocol. The phone system have excellent phone systems that could help its users to cater to their specific communication needs. Some of which are:
250,000 M2 of Facility Coverage
20,000 Hectares of Property, Open Land Coverage
4 Concurrent Calls (4 SIP Lines or 3 SIP + 1 PSTN Line)
12 Floors In-building Penetration
10 Handsets Maximum of Direct Indial
Usable as a Hosted System
Usable as a Multi-base Setup behind PBX Systems
Independent 2-way Intercom
Standard/Industrial Handset Option
Proven Durability with Ruggedized Handsets Design
Push to Talk or PTT Broadcast Feature
Interchangeable Accessories
Reminders: The EnGenius Durafon long range cordless phone has a large range of accessories to choose from and which could be partnered together in order to create an excellent EnGenius solution that could work exactly as what the users need.

Want to know more? Call us through the Australia wide 1300 088 088!
About EnGenius Technologies, Inc.
Established in 1999, the EnGenius Technologies, Inc. has been in the industry for more than a decade now. This has provided the company with enough information in order to be knowledgeable with communication trends and demands in the market. Because of this, rest assured, the company knows what to offer its customers and what will be best for them if they inquire and need advice.
A leader in the wireless industry, EnGenius was capable of providing highly-efficient and effective communication products and services that could help alleviating the limitations and restrictions brought by distance and complex locations. Having a reputation of being a visionary company, EnGenius brings about innovation and development in its products, redefining the current perception on ingenuity and comfort. Two of the best technologies that the company makes use of are Radio Frequency or RF and Long Range Wireless technology. Little by little, the company has been transforming the use of cordless communication to wireless communication worldwide.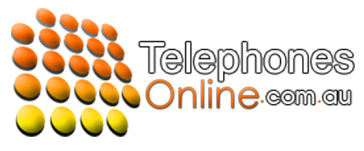 About TelephonesOnline
Telephonesonline Pty Ltd is an Australian company that makes sure that its customers are well provided with their communication needs. The company makes sure that it is capable of answering customer queries promptly and with ease. Since Telephonesonline offers its customers the chance to customise their own communication solutions in order to exactly fit their needs, they wouldn't have to worry about paying for anything more than they need, saving more than just time but also money. In addition, the reason why the company makes sure to answer customer queries promptly is to understand their needs better, enabling them to also provide the best solution and products. Small businesses with limited budget have the option to choose refurbished items and large corporations can get their hands on new and advanced solutions in the market.
Telephonesonline offers products from the following brands:
Plantronics
Polycom
Siemens
Customer Reviews
There have been no reviews for this product.