Engenius SP935-SIP Durafon Industrial Handset, Charger, one battery, belt clip and short and long antennae. Loudspeaking function. Headset and charger sockets
Engenius SP935-SIP Durafon Industrial Handset, Charger, one battery, belt clip and short and long antennae. Loudspeaking function. Headset and charger sockets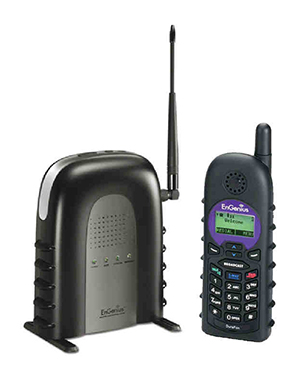 Details
Send to friend
Reviews
SP935-SIP Durafon Industrial Handset, Charger, One Battery, Belt Clip and Short and Long Antennae. Loudspeaking Function. Headset and Charger Sockets-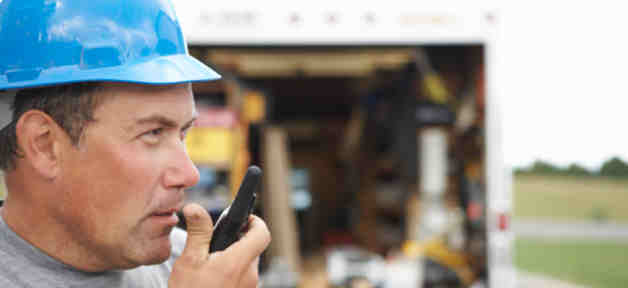 The EnGenius Durafon SP935-SIP is one of the most ideal models for work that involves communication over long distances or in a complex locations. Some of the workplaces that will highly benefit in using this EnGenius Durafon Long Range IP Cordless Phone includes storage facilities, parks, nurseries, hospitals, farms, car yards, and caravan parks.
The EnGenius Durafon Series can accommodate maximum of 10 kilometres line of sight range and allows seamless communication even throughout and within the 12 floors of the building
This package includes:
1x SP935 Handset
1x Charger
1x Battery
1x Belt Clip
1x Short Antennae
1x Long Antennae
Reminders: There is a large variation of accessories that could be added in the entire system when necessary. The EnGenius solution is easily customisable and can be tweaked based on the specific needs and requirements of users.
EnGenius Durafon SP935-SIP Long Range IP Cordless Phone Features
The EnGenius Durafon SP935 Long Range IP Cordless Phone is capable of supporting a maximum of 4 concurrent calls, either 4 SIP lines or 3 SIP and 1 PSTN lines. It has up to 12 floors in-building penetration and works excellently with any IP-PBX that supports the Standard SIP Protocol. Included in its features are the following:
Usable as a Hosted System
Usable as Multi-base Setup behind PBX Systems
Loudspe0aker Function
Headset and Charger Sockets
"Push-to-Talk" (PTT) Broadcast Feature
Proven Durability with Ruggedized Design
Direct Indial for up to 10 Handsets
250,000 M2 of Facility Coverage, 20,000 Hectares of Property, Open Land and Coverage
Independent 2-way Intercom

Pick up your phone and dial the Australia wide 1300 088 088 for inquiries.

About EnGenius Technologies, Inc.
In the wireless communication industry, EnGenius Technologies, Inc. is considered one of the leaders in development and innovation. The company's communication innovation from cordless to wireless has captured the interest of the market and the entire industry. With the development and improvement of Radio Frequency or RF technology and long range technology, EnGenius was able to innovate products and services that make the most out of these two technologies. And for three decades, the company was able to improve the competency of businesses by providing solutions that could effectively work in the most difficult situations and complex locations.
EnGenius is the very first manufacturer of dual-band concurrent product, as well as nominated by the Worldwide ISP/WISP as one of the best Outdoor Wireless AP/CPE providers in the industry. And more than the awesome software that the company boasts about, it is also very confident and proud of the hardware design that it incorporates with its products. This is of course in addition to the Network Turbine Technology they have developed.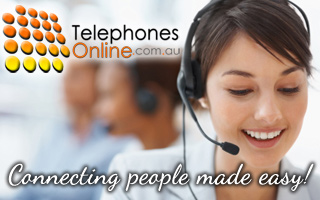 About TelephonesOnline
An Australia-owned and –operated communication company established more than 3 decades ago, the Telephonesonline Pty Ltd is the country's largest online store. Offering an extensive portfolio of business communication products and services, the company mostly conduct their transactions and operations online, with a simple checkout process to follow. Despite conquering the online world, the company is also well adept in their deliveries and makes sure to promptly provide the products that customers purchase from them.
Telephonesonline is also known to be Australia's largest supplier of pre-owned, second-hand, and refurbished phone systems and handsets. The company offers wide variation of products from several brands. Some of those brands include:
Alcatel
Avaya
Cisco
Commander
Coral Tadiran Telecom
Ericsson
Fujitsu
Hybrex
LG Aria
NEC
The company also offers communication tools of all types, from new and advanced phone systems and handsets like VoIP and IP phone systems to second-hand units. From these products, customers can have their package and solutions customised, depending on their exact communication requirements. Visit the company's Brisbane Office at 6 Nunney Place, Carindale QLD 4152.
Customer Reviews
There have been no reviews for this product.