BN 512 STANDARD HANDSETS S338/867 TS-BN512-OH SECONDHAND
BN 512 STANDARD HANDSETS S338/867 TS-BN512-OH SECONDHAND
Details
Send to friend
Reviews
BN 512 STANDARD HANDSETS S338/867 TS-BN512-OH SECONDHAND
The Commander BN 512 Standard Handset is one of Commander's most basic phones. It showcases basic call functions and other features and facilities that could be helpful for small and large corporations. If properly integrated in an excellent phone system, this handset can be an important tool to help businesses stay connected at all times, improving business operations.
The Commander BN 512 Handset has a lot of features than when connected to the proper system, can provide users the access to many features of the modern equipment of today.
MORE PRODUCT INFO
Manufacturer: Commander
Condition: Second-hand
Type of Handset: On-hook and Non Display
Telstra Lines into the System: 1 - 5
Extension out of the System: 1 - 12

Get your hands on the Commander BN 512 Handset! Call Australia wide 1300 088 088 NOW!
Why You Should Purchase the Second-hand Commander BN 512 Standard Handset
Telephonesonline offers the Commander BN 512 Standard Handset in second-hand condition, meaning that the offered communication device is not brand new and may have been used by someone else. Second-hand phones are offered because some users may have had some errors in their purchasing that made them return the communication device in the first place. Another possible reason is that the previous users may be in need of a different model of phone handsets. The great thing about them though is that second-hand phones are made sure to be functional since they are tested meticulously before offered again in the market.
Second-hand phones are priced lower than brand new products for obvious reasons. If customers do not have more budget allotted to their communication system, second-hand phone handsets and solutions are the best shots for them. Since the products are priced lower, customers could also save the money for more important stuff in their businesses expenses.
The Commander BN 512 Second-hand Standard Handset also comes with warranty like brand new products. This is another factor that contributes to making customers at ease with their purchase of second-hand products from the company. In addition to the company's No Compromise on Quality policy, customers definitely need not to worry about the quality and functionality of the product, whether it be brand new or second-hand.

Commander is one of the very few telecommunication companies in the industry to be able to adapt to the fast change of communication technology used in most devices and applications today. With smartphones and internet calls dominating the industry, Commander then has improved its products and solutions to have them be easily integrated to the trend of the industry and market. The revolution of smartphones did not negatively affect the analogue phones and communication systems that the company provide the industry.
Commander mostly provides its offers in the Australian market but also other nearby countries including the Philippines and New Zealand. The company caters to the communication needs of businesses, whether they be small or large and in whatever industry they may be in. The company helps these businesses be able to remain connected as much as possible, helping them in their operations. And since the company has been in the industry for over 30 years, it has become an expert in the field.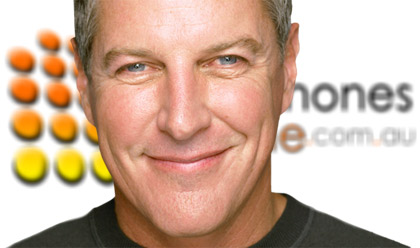 About TelephonesOnline
Telephonesonline Pty Ltd is a business communications expert in the industry. It has been catering to the communication needs of many businesses in the industry for over 20 years now, giving the company enough experience to advice businesses on the best and ideal communication systems and products for them. The gathered knowledge and learning of the company help a lot in making sure that customers have what they need most. This is through customising packages that could cater exactly to their needs, making sure that customers only pay for what they need in the first place.
Telephonesonline operates online. Its entire product portfolio is display in the company's website where customers can easily skim through them for easy choosing and fast deciding. They would then have to check them out so as to finalise the order. The company then would have to deliver the order promptly according to the mentioned time frame. This is possible through several Telephonesonline offices scattered all over the country.

To make a quote inquiry, please call Australia wide 1300 088 088
Order today for FAST Delivery Australia Wide: Melbourne, Sydney, Brisbane, Queensland, Perth, Darwin, Canberra and Adelaide.
Customer Reviews
There have been no reviews for this product.