BN 512 DISPLAY HANDSETS S338/868 TS-BN-512-HF SECONDHAND PHONE
BN 512 DISPLAY HANDSETS S338/868 TS-BN-512-HF SECONDHAND PHONE
Details
Send to friend
Reviews
BN 512 DISPLAY HANDSETS S338/868 TS-BN-512-HF SECONDHAND PHONE
The Commander BN 512 Display Handset can be connected to a compatible phone system, powering communication environment of businesses. From small companies to large corporations, this handset can be used effectively and efficiently.
Product Information
Manufacturer: Telstra/Commander
Condition: Second-hand
Type of Phone: Display Handset
Compatibility: Commander BN 512 Telephone System
The Commander BN 512 Telephone System can accommodate the following standard phone lines:
1 to 5 Telstra Lines INTO the System
1 to 12 Extensions OUT of the System

Easy and quick inquiry through Australia wide 1300 088 088. Call now!
Understanding Second-hand Phones
The Commander BN 512 Display Handset is a second-hand device offered by the company. For sure, there will be lots of people who will be hesitant to purchase second-hand phone and some may think that these phones are basically waste of time and money. The truth though is that it is the opposite.
Purchasing second-hand phones means that people get to save money since these phones are offered at much lowered prices. This is one of the best advantages that people can make the most of out of purchasing second-hand communication devices.
Since second-hand phones are offered at lower prices compared to brand new ones of the same model, people with limited budget get to have access to awesome features that they may not be capable of purchasing if it is sold in its original price. This is also the same with the integrated advanced technology in the phone.
If doubts are still existing, this could be easily diminished through the warranty that is offered together with the second-hand phones.
About Commander
Commander is one of the oldest telecommunications company operating in the industry. The history of the company is a topic that has been given different accounts. Some said that the company was a product of a joint effort between Plessey and Telstra Corporation, giving birth to Plestel Pty Ltd, the official business name of the company responsible for Commander System's products. This was established 15 years ago. One the other hand, some say that the company is one of the segments of the M2 Ltd Group, which was established 30 years ago. What's sure though is that besides the core products from Commander Systems, it also offers products and solutions from other companies, including Nortel Networks, 3Com, and Siemens.
Commander covers the market of several countries including Australia, New Zealand, and the Philippines. Since the company has been in the industry for years, it has become an expert in business communications, catering to all types and sizes of businesses.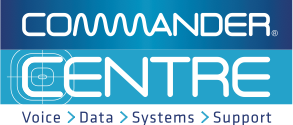 About TelephonesOnline
An Australian operated and owned Telecommunications Company, Telephonesonline is the country's largest supplier of refurbished, pre-owned, and second-hand phone handsets and systems equipment. This makes the company the ideal solution to the communication needs of small and growing businesses, since these offers have lower prices than brand new ones.
Telephonesonline has an extensive product portfolio of high quality products, solutions, and services of business communications. From the simple analogue telephone handsets to complex VoIP and IP phone systems, the company can provide all the tools and needs of businesses in order to establish a strong communication foundation and environment. Besides excellent quality offers through its no compromise on quality policy, the company offers its products at competitive prices, giving its customers the opportunity to purchase the product that they need and want.
Know more about the company by calling its hotline or by visiting the company website at Telephonesonline.com.au.

To make a quote inquiry, please call Australia wide 1300 088 088
Order today for FAST Delivery Australia Wide: Melbourne, Sydney, Brisbane, Queensland, Perth, Darwin, Canberra and Adelaide.
Customer Reviews
There have been no reviews for this product.