BN 2464 Secondhand NON DISPLAY HANDSETS S338/858 TS-BN2464-HF Commander Handset
BN 2464 Secondhand NON DISPLAY HANDSETS S338/858 TS-BN2464-HF Commander Handset
Details
Send to friend
Reviews
BN 2464 Secondhand NON DISPLAY HANDSETS S338/858 TS-BN2464-HF Commander Handset
The Commander BN-25464 is an upgraded version of the Commander BN-1236. Its phone system supports at most 24 exchange lines and 64 stations. The system is electronic and makes use of software and hardware modules in order to provide cost-effective solutions to its users. The communication device has a modern stylish appearance with microprocessors-controlled stations and main equipment. This allows the device to make use of extensive facilities highly advantageous for the user's communication needs.
Through the ER-BN2464 expansion pack, the Commander BN-2464 System can be produced from the Commander BN-1236 System. Both of these Commander systems are backed up by the same power supply.

Call us right now! Dial the Australia wide 1300 088 088.
Phone System Features of the Commander BN-2464
Abbreviated Dialling
Automatic Ringback
Alternate Point Answering
Automatic Answer of Intercom Calls
Automatic Incoming Exchange Line Answer
Background Music
Cost Control
Call Signalling
Call Forwarding
Conference Call
Control Inputs for External Devices
Call Details Recorder (Optional)
Common Exchange Lines
Direct Exchange Line Access
Do Not Disturb
Exchange Line Groups
Follow Me
Guarded Data Call Mode
Hands-free Talkback on Intercom Calls
Hold
Hands-free Station
Headsets (Optional)
Idle Exchange Line Preference
Last Number Redial
Message Waiting
Meet-Me-Paging
Meet-Me Conference Paging
Music-on-Hold
Night Transfer
On-hook Dialling
Outside Line Request
Off-hook Signalling
Push Button Dialling
Preselection
Privacy
PBX Recall
Pilot Number Call
Paging Calls
Room Monitoring
Saved Last Number
Single Access On-hook Dialling
Simultaneous Outside Call
Standard Telephone
Station Based Alarm
Transferring Calls
Transferring Intercom Calls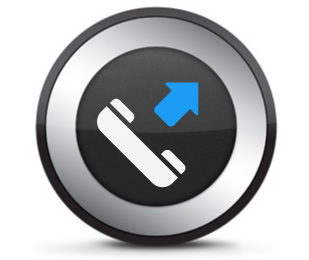 About Commander
Supporting thousands of Australian businesses daily, Commander is a telecommunications company that caters to all types of communication needs of both households and businesses. From the most basic ones to those complicated systems, Commander is one of the most reliable and trust-worthy company in the industry that can help anyone's communication needs. And despite that fast innovation, development, and growth in the communications industry, giving birth to high-tech mobile phones and advanced features smartphones, Commander was able to catch up and adapt to the fast-changing technology used in the market today.
Commander, more than just a provider of communications products and solutions, is a specialist in the business communications industry that was able to manufacture the ideal communications solutions and technology ideal to push businesses toward success. The company caters to a lot of communication forms including office phone, mobile, broadband, and data technologies. The company providers the infrastructure, connectivity, and all the necessary tools needed for a business to stay connected.

About TelephonesOnline
Telephonesonline Pty Ltd is one of the most prominent company in the telecommunications industry. The company is a well-known provider online, displaying its products and services in their website for customers to easily skim through. The easy online order-delivery process of the company makes it very user-friendly. And since it ensures prompt deliver through its offices, customers are even more satisfied with the company.
More than just individual product purchases, Telephonesonline is a known wholesaler of business communication products, solutions, and services in Australia. It can provide customers with bulk orders, however big in number the purchase may be. The company has an extensive product portfolio that allows the company to be able to cater to all types of customers in the industry and in the country. From households to businesses and from small-sized enterprises to large corporations, the company is capable to provider all the necessary communication needs of people.

To make a quote inquiry, please call Australia wide 1300 088 088
Order today for FAST Delivery Australia Wide: Melbourne, Sydney, Brisbane, Queensland, Perth, Darwin, Canberra and Adelaide.
Customer Reviews
There have been no reviews for this product.