BN Commander 1236 Display Telephone Handset
BN Commander 1236 Display Telephone Handset
Details
Send to friend
Reviews
BN Commander 1236 Display Telephone Handset
Telephonesonline offers the Commander BN 1236 Telephone Handset is compatible to one of the most reliable systems offered in the industry and the market today. This includes the Commander BN Series systems capable of powering small to large businesses, offering excellent functionality to users.
The Commander BN 1236 Telephone Handset can be connected to a phone system that offers at most 12 Telstra or exchange lines into the system and at most 36 extensions or stations out of the system.
What You Need To Know about the Commander BN 1236 Telephone Handset
Manufacturer: Commander
Condition: Second-hand
Type of Phone: Display and On-hook
Compatibility: Commander BN 1236 Phone System

Dial the Australia wide 1300 088 088 and talk to our representative now.
50 Commander BN 1236 Telephone System Features to Use
Direct Exchange Line Access
Exchange Line Groups
Common Exchange Lines
Push Button Dialling
Last Number Redial
Saved Last Number
bbreviated Dialling
On-hook Dialling
Outside Line Request
Idle Exchange Line Preference
Single Access On-hook Dialling
Preselection
Cost Control
Call Signalling
Automatic Incoming Exchange Line Answer
Follow Me
Call Forwarding
Do Not Disturb
Off-hook Signalling
Night Transfer
Hold
Automatic Ringback
Music-on-Hold
Transferring Calls
Privacy
Conference Call
Simultaneous Outside Call
PBX Recall
Intercommunication between Stations
Intercom Call Back
Message Waiting
Pilot Number Call
Alternate Point Answering
Automatic Answer of Intercom Calls
Hands-free Talkback on Intercom Calls
Intercom Conference
Intercom Off-hook Signalling
Transferring Intercom Calls
Paging Calls
Meet-Me-Paging
Meet-Me Conference Paging
Background Music
Alarm Detection
Control Inputs for External Devices
Guarded Data Call Mode
Tenant Working
Hands-free Station
Headsets (Optional)
Standard Telephone
Call Details Recorder (Optional)

About Commander
Commander is one of the business segments of the M2 Group Ltd, together with the Engin brands. The company has been offering extensive portfolio of managed and traditional data and voice equipment, solutions, and services. The M2 Group Ltd was established in the year 1999 and since then have been an excellent provider of all sorts of products, solutions, and services, including those under the following categories:
Communication ● Insurance ● Utility
Commander offers its communication equipment and services not only for business uses but also for households in need of a communication system. The company is headquartered in Melbourne, the same as the M2 Group Ltd. It has employees working under the company not only in Australia but also in New Zealand and the Philippines. Development, innovation, and manufacturing of Commander products and solutions are strategically distributed to its factories and laboratories in order to make sure that their quality are top of the line.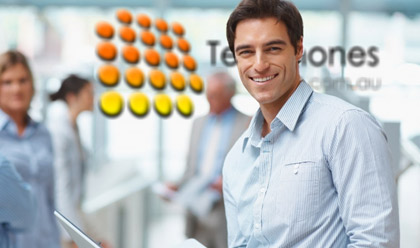 About TelephonesOnline
The largest online store in Australia, Telephonesonline Pty Ltd can be easily contacted through the phone and through their website. Inquiries are easily done through phones while the checking out of products and solutions are made online. Ordered items are then promptly delivered to customers' locations with the help of its strategically located offices all over the country.
Being the largest in the industry and the country means that the company offers an extensive suite of products and services to its customers. This also means that it is capable of catering to the communication needs of businesses of all types and sizes. Some of the products included in the company's portfolio are from these following brands:
Avaya ● Alcatel-Lucent ● Aristel ● Cisco ● Commander ● Ericsson ● Exicom ● Fujitsu ● Hybrex
Small business can benefit the most from Telephonesonline through the company's refurbished products and systems. Large corporations on the other hand can choose to use traditional PABX telephone systems or the advanced VoIP and IP phone systems.

To make a quote inquiry, please call Australia wide 1300 088 088
Order today for FAST Delivery Australia Wide: Melbourne, Sydney, Brisbane, Queensland, Perth, Darwin, Canberra and Adelaide.
Customer Reviews
There have been no reviews for this product.