AN 616 Secondhand Commander Phone system Handset
AN 616 Secondhand Commander Phone system Handset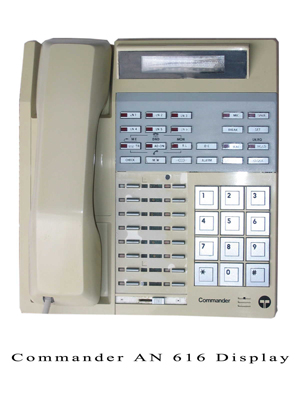 Details
Send to friend
Reviews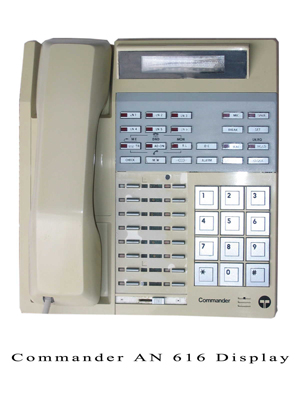 AN 616 Secondhand Commander Phone System Handset
The Commander AN 616 Phone System Handset is a hands-free communication device with its display feature. Considered to be effective yet simple, the AN 616 Handset can connect and be part of the following:
6 Phone Lines
16 Extensions
Commander AN 616 Handset uses hardware and software modules that gives users the access to cost-effective solutions. With modern and aesthetic-pleasing exterior design, the handset
Manufacturer: Commander
Condition: Second-hand/Used
Compatibility: Commander AN 616 Phone System

Catch us through our hotline!Call Australia wide 1300 088 088 NOW!
Why You Should Choose Second-hand Phones
The Commander AN 616 Phone System Handset offered by the Telephonesonline is second-hand. This means that someone else owned the device before it is resold by the company. But this does not mean that the handset is not functional or in a terrible condition. There are lots of reasons why previous users gave up the device. It could be because these customers ordered one that is not compatible to their system or because they realise that they made the wrong decision and returned it.
If you are having some doubts in purchasing second-hand phones, here are some reasons why you should and why it's a waste of time to doubt:
These second-hand phones are meticulously tested before they are resold in order to make sure that they are functional.
Second-hand phones are sold in lower prices compared to their original versions, which means that users can access more advanced technology and more features with lower prices. This means that the value of your money increases since you get to access add-ons with lower prices.
Purchasing second-hand phones means that you get to save money. Instead of using more money on your communication system and environment, you can simply invest that money on other items in your priority list.
Second-hand phones also have the same warranty as when you buy the brand new ones. This will give you the confidence to purchase the second-hand device without having to worry about its quality and wasting your money on the purchase.
About Commander
Commander is a telecommunications company that is part of the M2 Group Ltd that was established more than 15 years ago. The company offers phone systems, handsets, and services to customers in New Zealand and Australia. Throughout the years since it was established, the company has provided high quality business communication products and solutions, meeting the demands and needs of Australian businesses. This made the company a specialist in the business communications. This also ensures customers that their communication needs will be efficiently met and fulfilled.
Commander is involved in all forms of communications including the following:
Broadband Technologies ● Data Technologies ● Mobile Technologies ● Office Phones
More than catering products under these categories, the company is an expert in integrated solutions capable of delivering savings and efficiencies. The main point of the offers of the company is to help businesses stay connected in order to improve their operations. This is made possible through Commander Infrastructure, connectivity, and tools that the company offers.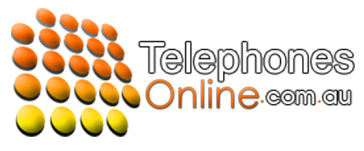 About TelephonesOnline
Telephonesonline Pty Ltd is Australia's largest online store. Operating online, the company exhibits its extensive and all-ranging product portfolio online, in order for customers to skim and from there choose the products to purchase. After checking the products out, the company will then deliver the purchased products at the provided time. With the help of the company's warehouses and offices, Telephonesonline is able to deliver the customers' orders efficiently and promptly.
Besides its user-friendly operations and delivery system, the company is also proud of its exceptionally extensive product portfolio. Since Telephonesonline offers products, solutions, and services of all sorts, any communication need that a business may have can be catered to. From small businesses to large corporations, business communication products and solutions from the company are widely varied. Included in the brands the company offers are the following:
Avaya ● Aristel ● Commander ● Exicom ● Gigaset ● LG Aria ● Nortel ● Plantronics ● Polycom ● Samsung ● Siemens

To make a quote inquiry, please call Australia wide 1300 088 088
Order today for FAST Delivery Australia Wide: Melbourne, Sydney, Brisbane, Queensland, Perth, Darwin, Canberra and Adelaide.
Customer Reviews
There have been no reviews for this product.