EnGenius DURAFON SN902 Long Range Cordless Phone: 1 Base, 1 Handset & Charger 1x Battery, Antennas, 1x Line Cord & Belt Clip FOR PSTN & PABX INSTALL
EnGenius DURAFON SN902 Long Range Cordless Phone: 1 Base, 1 Handset & Charger 1x Battery, Antennas, 1x Line Cord & Belt Clip FOR PSTN & PABX INSTALL
Details
Send to friend
Related
Reviews
EnGenius DURAFON SN902 Long Range Cordless Phone (1x PSTN Line)
A long range cordless telephone tailored for on-the-move works, the EnGenius Durafon SN902 can reach up to 10KM distance of range. It has the perfect mobility for industries that would require working in unusual places, including the following: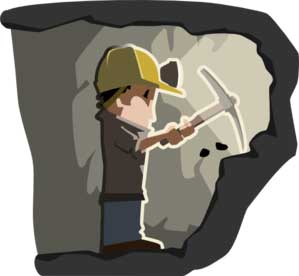 Building and Construction
Farming
Factories
Mining
Wineries
This EnGeniusDurafon SN902 pack includes:
1x One Base
1x Handset & Charger
1x Battery
1x Handset Short Antenna
1x Line Cord
1x Base Antenna
1x Belt Clip
The Durafon SN902 single line can connect to up to 9 handsets, with one line per base unit. There can be a maximum of 4 base units that can be linked to a maximum of 36 handsets.

Quote inquiry possible through Australia wide 1300 088 088

Factors to Consider when Deciding to Use Long Range Cordless Phone
Profession/Industry
There are specific industries which could the use of long range cordless phone is highly beneficial. Some of which includes operations that need constant communication. The usual dilemma when choosing mobile devices is that the network is not every good, which makes the use of long range cordless phones the best option there is.
Budget
There are a lot of long range cordless phones offered in the market to choose from. It's only logical to claim that long range cordless phones cost more than those devices which are short-ranged. This is the reason why your budget is a big factor to consider in deciding whether you would invest in these long range cordless phones or not.
Location
The location of operations, which are done in unusual places like caves and underground tunnels, would definitely matter in deciding whether you need to use long range cordless phones or nor. And for locations where network signal is usually low or none at all, this kind of phone is definitely something to ponder on as an investment for your company.
Top 30 Features of the EnGeniusDurafon SN902 Long Range Cordless Phone
EnGeniusDurafon SN102 long range cordless phone
offers a lot of features for the users to explore. Some of which are:
30 Name/Number Speed Dial Memory
Audio in Socket for Music or Message on Hold
Auto Power Management
Battery Change (With Call on Hold)
Broadcast Facility (Direct Announcement to All Handsets or a Group of Handsets)
Caller ID and Caller ID on Call Waiting tones 30 Calls (Network Dependent)
Call Hold
Call Timer
Call Transfer (Announced or Unannounced)
Car Charger Socket
Convenient Belt Clip
Digital Privacy and Clarity
Door Release Relay Compatible
Four Line Illuminated LCD Display
Four Selectable Key Tones
Headset Socket
Hearing Aid Compatible
High Capacity Li-ion Battery (6 Hours Talk time and 50 Hours Standby Time)
Key Guard to Prevent Accidental Dialling
Low Battery Alarm and Display
Mute/Flash/Last Number Redial
PABX Compatible
Programmable PABX Option Key
Rugged Splash-proof Housing
Signal Strength Indicator
Six Level Volume Control
SMS Messaging between Handsets
Two Handset Antennas
Vibration Alert Mode
Wireless Door Station Compatible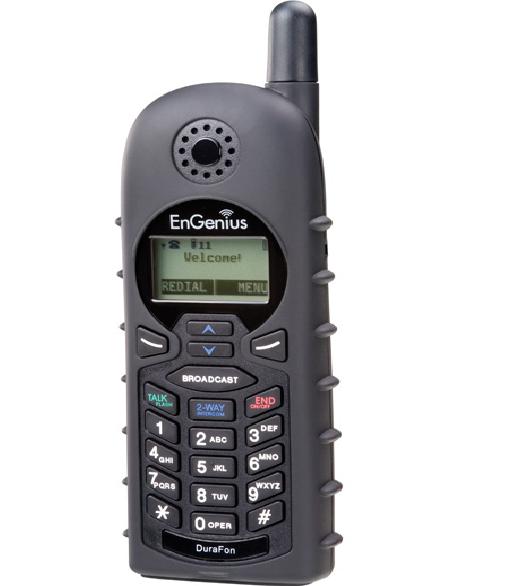 Cordless Radio Long Range Phone (Walkie Talkie)
The Cordless Radio Long Range Phone is capable of connecting to one Telstra line and phone systems. Two of the best features that the phone offers are the 2-way radio and the call manager features.
2-way Radio
The two-way radio is independent of its base unit and gives opportunity for handset to handset communication. It functions, self-regulating of the base unit, talk and listen at the same time, no group chatter, and no push talk.
Call Manager
Through Call Manager, you can program your handset by individual base unit in order to receive calls or just transfer calls. It includes audio in jack for music/sales message on hold.
About EnGenius Technologies, Inc.
A forerunner in the telecommunication industry, specifically in the wireless solutions for powerful and long range ones, EnGeniusoffers its customers with products that could give them the edge competitively in successfully attaining customer service. The company also provides penetration capability, sensitivity and stability to its customer companies.
Generally a Wireless Technology leader, EnGenius is a company that makes sure it is updated with the current trends and advancements. In the end, this also makes sure that the company provides customers with first-rate quality of product and services, which are in line with the latest trends and advancements.
For years, EnGenius has been manufacturing long-range wireless communication devices. These devices outdo the limitations usually brought by space and distance, when it comes to wireless communication. Besides wireless network, the company also offers the market with an extensive portfolio made up of wireless network products, security products and network servers.
About TelephonesOnline
A top-notch company offering competitive pricing and first-class quality, Telephonesonline is Australian company with several distribution channels all over the country, with its offices and warehouses strategically located all over. One of these is the Perth Office located at 1/36 Irvine Drive Malaga WA 6090. A lot more of these locations are situated all around the country. And, being in the industry for years made the company an expert in delivering purchases wherever customers may be. This also ensures promptness in the deliveries.
Telephonesonline is also considered a first-rate supplier of wholesale business communication products and services in Australia. The company has a lot of products in its warehouses and also have an extensive portfolio for customers to choose from, making the company an all-in-one shop to trust. And more than anything, with the company's reputation in providing exactly what they promised to provide, this is the reason why Telephonesonline is at the top of the industry.

Quote inquiry possible through Australia wide 1300 088 088
Order today for FAST Delivery Australia Wide: Melbourne, Sydney, Brisbane, Queensland, Perth, Darwin, Canberra and Adelaide.
Customer Reviews
There have been no reviews for this product.