Commander NT 40 Economy Handset, Commander NT 132 Economy telephone 8 Button NT8B33AA-77 (Refurbished)
Commander NT 40 Economy Handset, Commander NT 132 Economy telephone 8 Button NT8B33AA-77 (Refurbished)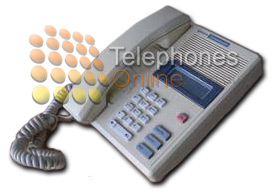 Details
Send to friend
Related
Reviews
Commander NT 40 Economy Handset, Commander NT 132 Economy Telephone 8 Button NT8B33AA-77 (Refurbished)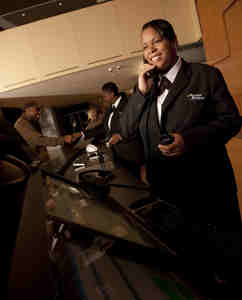 The Commander NT Phone Handsets Model Keystation Part 742/16 is a fully digital system communication device that is famous for its convenience and reliability that a lot of users consider this phone as an important part of their everyday lives.
Manufacturer: Commander
Compatibility: Commander Phone Systems NT132 and Commander NT40
Condition: Refurbished
The phone is available in both scale and compact platforms. And more details about these phone systems include the following:
Commander NT132 Phone System
Up to 80 Incoming Lines
Up to 127 Extensions
Commander NT40 Phone System
Up to 16 Incoming Lines
Up to 24 Extensions
Commander NT Phone senior executives and dedicated operators, those people that would need to be reachable whenever possible. Plantronics CS 60 can be attached to the Commander NT series of phones.

Get your phone and dial the Australia wide 1300 088 088.
Basic Features of the Commander NT Handsets
The features that the Commander NT phone handsets have are dependent on the phone systems that they are connected to. The basic features though that users can take advantage of regardless of the phones system. Some of which are:
Up to 16/80 Incoming Lines
Up to 24/127 Phone Extensions
Tow Line Display with Instruction Prompts
Dedicated Interactive Keys
One Touch Access to Features, Lines, or Extensions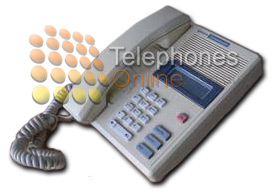 Understanding More about Refurbished Phones
Refurbished phones are now ubiquitous in the market. But if you are thinking about choosing to purchase them then you should know more about these kinds of phones. One thing that you should expect is that there might be minor cosmetic flaws to the product's exterior design. You shouldn't worry though because these phones, despite not being brand new, are fully inspected, tested, and repackaged by qualified engineers so you can be sure that you will receive a fully functional phone. And because of the testing, business refurbished phones are expected to arrive in a different box to the original.
By purchasing a refurbished phone, you can own a handset for less than if you bought it brand new. If you're on a strict budget, refurbished phones will give you more features, faster technology and more value for your money. Alternatively, if you know exactly what phone you're after, why pay more?
Simply put, as long as your business has a need for telephones and telephone accessories like digital line cards or analogue line cards, your business can benefit from refurbished phone equipment. These refurbished phones work great for businesses with multiple employees who need multi-line phones, businesses that want to save money, and businesses that genuinely understand the value of refurbished electronics.
About Commander
Commander is one of the two business segments of the M2 Group LTD or simply M2. M2 is a famous supplier of all ranges of products and services to offers to Australian small businesses and households under the categories of communications, insurance, and utility. M2 Group Ltd has over 3000 employees working under all of its operations in different locations, including Australia, Philippines, and New Zealand. This big company was established in 1999 and until now, Commander has been providing the industry and market with a suite of managed and traditional voice and data equipment and services.
Commander aims to deliver high quality and reliable telecommunications products and services. The company is also composed of experts and electricity teams that can easily be contacted and asked about details on products and packages. These experts provide prompt support to customers who need more information about the product and offer help in their specific situations.

About TelephonesOnline
Telephonesonline Pty Ltd is one of Australia's top-notch telephony company in the industry. The company is a provider of business communications products, solutions, and services in the country and has been doing so for more than 2 decades. The years of experience that Telephonesonline has contributed in mastering more than just the market and industry's trends and demands but also the entire geography of the country that delivery of the products and solutions can be completed promptly and efficiently. There are several warehouses and offices located all over the country which helps a lot in their deliveries.
Telephonesonline also take pride in the top-notch quality of all of their products and the competitive pricing of the comprehensive product portfolio that they have. With the company's No Compromise on Quality Policy, the company ensures that their customers only experience the best quality that they could ever have, together with the products' competitive prices.

To make a quote inquiry, please call Australia wide 1300 088 088
Order today for FAST Delivery Australia Wide: Melbourne, Sydney, Brisbane, Queensland, Perth, Darwin, Canberra and Adelaide.
Customer Reviews
There have been no reviews for this product.