commander vision phonesystem 4 lines 5 handsets
commander vision phonesystem 4 lines 5 handsets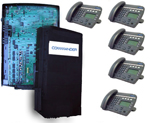 Details
Send to friend
Reviews
Secondhand Refurbished Commander Vision Phone System (4 Lines, 5 Handsets)
Offering a simple, menu-driven, and easy to understand interface, the Commander Vision Phone System is a fusion of key-system and PABX. It can accommodate at most 4 ISDN Basic Rate or 8 PSTN Lines, and combine or access at most 18 stations. It also can operate with the following:
Approved ISDN Devices
Standard Telephones
System Keystations
Can be improved with the addition of several system expansion cards, the system is constructed modularly. The Command Vision Phone System also has maintenance capability and remote access.
Commander Vision Phone System: Ideal for Small Businesses
The Commander Vision Phone System includes:
(Installation is not included)
1xCommander Vision Main Equipment
4x PSTN Incoming Lines
6x Digital Hybrid Extension Ports
5x Commander Vision Hands Free Display Handsets
1x LIU Music On Hold Interface (Music Source Not Supplied)
The Pre-owned and secondhand Commander Telephone System is composed of 4 lines and 5 handsets. It also includes Music Onhold Connection.It accommodates Eftpos features, including Door Phone and Voicemail, as well as cordless phones and fax machines. And having low cost, this is ideal for small and mid-sized companies.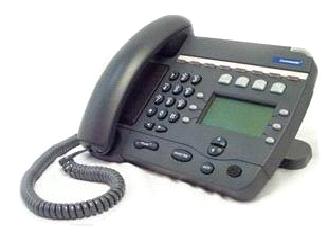 Special! Only $950 + GST
Call now Australia wide 1300 088 088 for a quote!
Commander Vision Phone System Key Features
Commander Vision Phone System offer amazing features for its users, including:
Call Pick-up
Night Service
Call Park
Remote Access
Call Barring
Battery Back-up
Music/Tone on Hold
Alternate Routing
Call Number Display
Advisory Messages
Call Waiting Indications
Reminder Call
Camp on Busy
Do Not Disturb
Conference
Last Number Redial
Divert on No Answer
Extension Lock
Divert on Busy
Call Transfer
Optional Features for Commander Vision Phone System
Users can also enjoy these features if wanted:
Auto Attendant
Answering Machine
Call Logging
Call Manager
Caller Line Identification
Door Intercom/Door Station
Facsimile Machine Uses
Power Fail Telephones
Voicemail

About Commander
Commander is previously part of the Telstra Corporation. Now an excellent independent telecommunications company in its own right, Commander is now part of the leaders of the industry in Australia. Owned by M2 Group, together with Dodo, Iprimus, People Telecom and other telecommunications businesses, the company prided itself in being able to accumulate total revenues of A$1 billion.
Commander is an expert in the business communications industry, with a total of 30 years of experience. For those 30 years, Australian businesses and corporations have been patronizing and making use of Commander's technology and communication solutions to cater to their messaging needs.
Commander offers different communications products and technologies, including broadband, data, and mobile and office phone. In addition to its tangible products, it also offers its customers with connectivity and infrastructure tools, which can be beneficial in making sure that the business stays connected. And with the company's experts backing it up, customers can expect simple yet efficient deals and offers.
About TelephonesOnline
Telephonesonline Pty Ltd is a company that values its customer's time, as evident with how the company conducts its business affairs. The company ensures that what you need is what you get, which saves not only the customer's time but also the company's time.
Telephonesonline has been in the industry for 20 years now. This means that the company already knows the twist and turns of the industry. It also serves as a proof that it withstood the test of the change of time. The company knows the solutions to your communication needs, whatever situation you may be in.
Telephonesonline deals with its customers not just to sell but to satisfy their needs. And this includes their queries and complaints, which is why the company can be contacted for free for any issue.

Call now Australia wide 1300 088 088 for a quote!
Customer Reviews
There have been no reviews for this product.