Commander NT Refurbished Phone System
Commander NT Refurbished Phone System
Details
Send to friend
Related
Reviews
Secondhand Refurbished Commander NT Phone System
Designed to be flexible and dynamic in adjusting to the communication needs of its users, the Commander NT40 Phone System is ideal for businesses focused on their services and would need up to 24 extensions and 16 incoming ISDN lines or maximum of 8 PSTN lines.
Besides excellent call handling features, the Commander NT40 Phone System have several incredible optional module functionalities, including:
Automated Call Distribution
Computer Telephony Integration
Voice Messaging
Commander NT40 Phone System can be integrated easily with on-site mobility through Kirk DECT Wireless, also supporting ISDN basic rate services.
The supply of Refurbished Commander NT Telephone Systems includes the following details:
1x Commander NT40 Main Equipment
8x PSTN Incoming Lines
16x Digital Extension Ports
8x Commander T7316 Handsets
(Installation in NOT Included)

Calling the Australia wide 1300 088 088can provide quote inquiry

The Benefits of Using Commander NT 40
Considered as the best-selling key system in the world, the Commander NT40 isan excellent communication tool that offers its users with a lot of advantages that can help them improve their companies in a lot facets.
Excellent for Small to Medium Businesses:

Commander NT40 is best for small and mid-sized business because of its low cost, which is excellent for businesses with limited budget.
Improves Call Handling:

With an extensive set of handsets and features to use, businesses will improve the employees' call handling.
Serves as Investment for the Protection of Platform:

The VoIP and System Capacity is necessary to be protected at all times. And the Commander NT40 is an excellent investment for the company.
Improves Customer Service and Satisfaction:

The communication tool, together with its fully integrated applications, is capable of improving customer service. Excellent communication, not only among employees but also between the company and customers will improve the service that the company offers its customers and in the end increase customer satisfaction.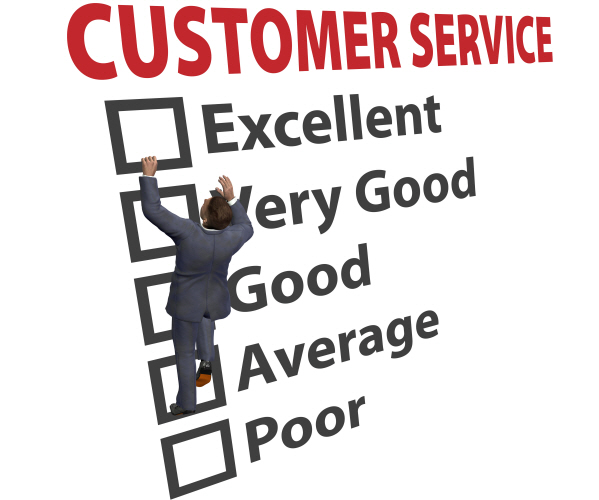 Commander NT40 Features to Explore
Some of the excellent features of Commander NT40 are the following:
16 Line Capacity
24 Extensions
Available in Full Scale and Compact Platforms
Background Music/Music on Hold
Call Hold
Call Transfer
CLI (ISDN Only)*
Conference Calls
Do Not Disturb
Fully Digital System
Fully Integrated Applications
Handsfree (Not Available on T7000 and T7100)
Internal Calling
Individual Ringing Tones
Indial*
ISDN or PSTN
Message Waiting Indicator/Visual Ringing Lamp (Not Available on M7324N)
Over 100 Useful Built-in Features
Over 150 Standard PABX Features
Personal and System Speed Dial
Reliable and Easy to Use
Wide Range of Handsets
*This indicates that network independent and charges may apply
Optional Commander NT40 Features
There are also optional features of Commander NT40 thatusers can choose to take advantage of. Some of which are:
Fully Integrated Voice Messaging
Fully Integrated ACD and ACD MIS
NT Applications
CallPilot is one of Commander NT applications for messaging and call center. It works for:
Secondhand/Pre-owned/Pre-used Small Business Telephone Commander Systems
About Commander
Commander is a topnotch telecommunications company in Australia and has been in the industry for more than 30 years now. In league with People Telecom, Dodo and Iprimus, Commander is owned by the M2 Group. The company's market has expanded to Commonwealth, West Pacific and ANZ. And to date, it is composed of several experts and specialists in the field. This is the key to the company's excellent services to support clients' communications solutions and packages.
Commander offers new and advanced technology and solutions for telecommunications. These products help clients to improve their collaboration within the company, as well as with its customers and partners. From complex solutions to simple cost-effective ones, the company offers variations of packages and deals that could supply its clients the solution to their telecommunication needs.
Commander is also excellent with its Customer Care services. If offers technical support efficiently, including installation, maintenance, and setup.
About TelephonesOnline
A premier telecommunications company that offers wholesale and single purchases, Telephonesonline Pty Ltd is one of the topnotch companies in the industry. Having existed in the industry for years, the company knows the twists and turns, which enables it to be knowledgeable in providing solutions to customers depending on their given situations.
Telephonesonline offers one of the greatest packages for businesses, which is customization. With the option to customize their packages, clients are able to have the solutions that would exactly accommodate the communication needs they have. From the meticulous thought of budget to the strict compliance necessary for the communications of the business, being able to customize a package means being able to meet those specifics.
Clients can purchase solutions and customize Telephonesonline packages online or through phone. And delivery will be efficiently completed through the company's warehouses scattered all over the country. One of which is its Perth Office located at 1/36 Irvine Drive Malaga WA 6090.

Calling the Australia wide 1300 088 088 can provide quote inquiry

Customer Reviews
There have been no reviews for this product.