CISCO PHONE CP-7936 IP Conference Phone
CISCO PHONE CP-7936 IP Conference Phone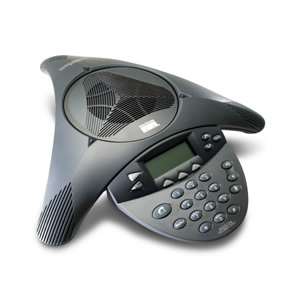 Details
Send to friend
Reviews
CISCO PHONE CP-7936 IP Conference Phone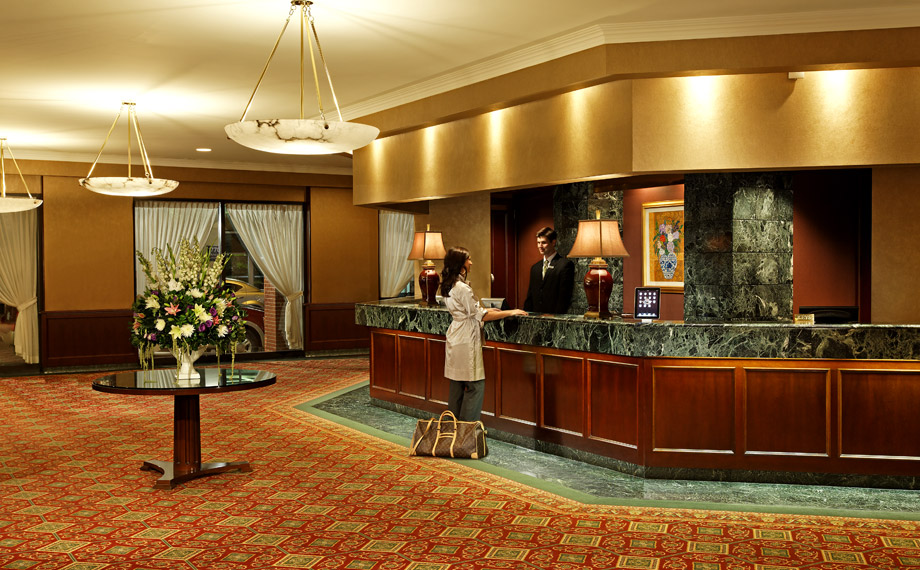 The Cisco CP-7936G is part of the Cisco family of IP phones that provide a complete range of communication devices designed to take full advantage of the power of your data network, while providing the convenience and ease-of-use you've come to expect from your business phone. From the home office to the manufacturing floor, from the lobby to the executive suite, there is a Cisco IP Phone for you.
VOIP Protocols Supported: Cisco CallManager Version 3.2 and later, using the Skinny Control Protocol Client
VOIP Protocols Installed: SCCP
The Cisco CP-7936G IP Conference Station couples state-of-the-art conference room speaker-phone technologies from Polycom with the Cisco award-winning AVVID-voice communication technologies. The net result is a conference room phone that offers superior voice and microphone quality, with simplified wiring and administrative cost benefits which are derived when converging voice, video, and data across a common IP infrastructure.
The Cisco CP-7936 IP Conference Station voice instrument is a full-featured, IP-based, full-duplex hands-free conference station for use on desktops and offices, and in small to medium-sized conference rooms. This device easily attaches a Catalyst® 10/100 Ethernet switch port with a simple RJ-45 connection, and dynamically configures itself to the IP network via the Dynamic Host Control Protocol (DHCP). Other than connecting the Cisco CP-7936 to an Ethernet switch port, no further administration is necessary.
The Cisco CP-7936G dynamically registers to the Cisco CallManager for connection services and receives the appropriate endpoint phone number, and any software enhancements or personalized settings, which are pre-loaded within Cisco CallManager.
The Cisco CP-7936G's full-duplex design offers superior voice quality, eliminating echoes, clipped words, and reverberations for more natural conversation. It features superior sound quality with a digitally tuned speaker and three microphones, allowing conference participants to move around while speaking. In addition to the regular telephony keypad, the Cisco CP-7936 provides three soft keys and menu navigation keys that guide a user through call features and functions. The Cisco CP-7936G also features a pixel-based LCD display. The display provides features such as date and time, calling party name, calling party number, digits dialed, and feature and line status.

Dial our Hotline: Australia wide 1300 088 088
Outstanding Cisco CP-7936G Features
Offering a single 10/100BaseTx Ethernet LAN connection to the network via an RJ-45 interface, the Cisco 7936 provides users with the following features:
Standard business telephony features. Supports call hold, call transfer, call release, mute, conference (ad-hoc and meet-me), park, pick up.
Feature updates—Software upgrades from Cisco CallManager. This will allow the product to grow along with system capabilities.
Full-duplex Operation. State-of-the-art Acoustic Clarity Technology from Polycom permits natural, two-way conversations without clipping or distortion; the system automatically adapts to changes in the acoustic conditions of the room.
Integrated Keypad. Simplifies operation by eliminating the need to receive and place calls on a separate telephone. 360-degree room coverage—A powerful, digitally tuned custom speaker and three sensitive microphones provide uniform coverage of small to medium-sized conference rooms or offices.
Single cable design. Cable combines network and power to reduce clutter on the tabletop.
Simple to install. Configures with Cisco CallManager.
No special end-user training required. Works like a regular telephone.
DHCP for auto address configuration to the IP network.
Cisco Discovery Protocol for Cisco IP Conference Station 7936
Catalyst switch port discovery. Includes powerful protocol for E911 services, phone tracking, and asset/theft management.
Auto configuration of phone number, software images, and personalized settings. Simplifies installation, reconfiguration, and future feature enhancements such as Web-browsing capabilities.
Extra Features from the Cisco CP-7936G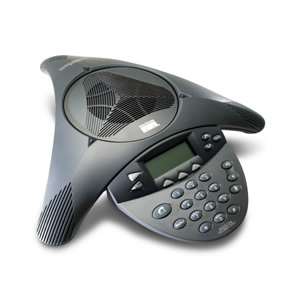 Convenient volume control buttons
Five-user adjustable ring tones
G.711 (A-law and µ-Law) and G.729a audio compression
IP address assignment—DHCP client or statically configured
Comfort noise generation and voice activity detection
Web and LCD-based configuration
It also features settings for:
Display contrast
Ring type
Network configuration
Call status
Cisco CP-7936G Specifications Users Should Know
Audio bandwidth: 300 to 3500 Hz
Speaker volume: 85 dB peak volume at 0.5 meters
Recommended room conditions: closed offices and conference rooms up to 20 feet x 30 feet in dimension without major glass/ceramic surfaces and with normal background air-conditioning noise. (Significant echoes need to be less than 1/8th of a second in duration.)
Download firmware updates from Cisco CallManager
Dimensions: 12.5 x 12 x 2.25 in. (31.5 x 30.2 x 5.7 cm) (H x W x D)
Phone weight: 1.75 lb (0.8 kg)
Acrylonitrile butadiene styerene (ABS) plastic in textured dark gray color
Power interface module (PIM) provides power interface and network connection
Universal power supply is included with the Cisco 7935; one of the following country cords is required:
CP-PWR-CORD-NA (North America)
CP-PWR-CORD-CE (Central Europe)
CP-PWR-CORD-UK (United Kingdom)
CP-PWR-CORD-AU (Australia)
CP-PWR-CORD-JP (Japan)
CP-PWR-CORD-AP (Asia Pacific)
Temperature
Operating temperature: 32° to 104° F (0° to 40° C)
Relative humidity: 20% to 85% (non-condensing)
Storage temperature: -22° to 131° F (-30° to 55° C)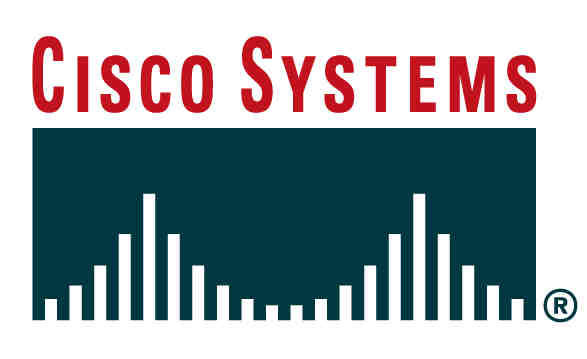 About Cisco Systems, Inc.
Instituted on December 10, 1984, Cisco Systems, Inc. or simply Cisco is a well-known international company that designs, develops, and sells products, services, and solutions that help to keep people connected to networks all around the world, which actually helped in constructing the internet that we have today. Some of the products that the company offers are Internet Protocol or IP-based Networking, Service Provider Video, and Wireless and Security Products and Services. Cisco Products are even integrated with the following:
Cisco IOS Software
Link Geographically Dispersed Local-area Networks (LANs)
Metropolitan-area Networks (MANs)
Wide-area Networks (WANs)
Covering all locations around the world, Cisco provides its products, solutions, and services in these areas:The Americas • Europe, Middle East, and Africa (EMEA) • Asia Pacific, Japan, and China (APJC)
Cisco is also famous for offering emerging technologies and solutions perfect in their business' specific priorities, which include analytics, cloud, collaboration, mobility, security, and video.
About TelephonesOnline
Telephonesonline Pty Ltd is Australia-operated and –owned telecom enterprise that offers high quality products, services, and solutions in the country for more than decades now. Whatever businesses need in order to make sure to stay connected to their partners, employees, and customers, the company has it through its wide-ranging and extensive portfolio of communications products and services. And since the company has been in the industry for years, it is an expert in what customers need and what communication products and solutions are at the top of their league. From that years of experience, Telephonesonline offers the customers the opportunity to create and choose the best products and solutions they think are ideal to their needs, and of course with the help and guidance of the experts. This will give customers the chance to pay for exactly what they need.

Dial our Hotline: Australia wide 1300 088 088
Order today for FAST Delivery Australia Wide: Melbourne, Sydney, Brisbane, Queensland, Perth, Darwin, Canberra and Adelaide.
Customer Reviews
There have been no reviews for this product.